In today's topic, we will discuss the best ways to keep your files and documents well-organized. And according to many users, WordPress File Manager Plugin is one of the most valuable ways to help you handle this task.
The reason why you should use WordPress File Manager Plugin for your site
It is obvious that if your file management is not good enough, it will slow down your work. Therefore, managing file effectively plays a crucial role on your site. By using this plugin, you can manage all download activities on your site. Another excellent benefit is that you are able to remove, upload, download, zip or edit the multiple file operations of your site. And there are a lot of amusing features that are waiting for you to enjoy. Let's take a look.
Top Helpful WordPress File Manager Plugin

This WordPress File Manager Plugin allows you to remove, upload, download, edit as well as copy and paste folders and files which are from your WordPress backend directly. In addition, it is also a great solution that allows you to manage and change the location of your files easily.
Provided features:
Share Files by Email
PDF Support
Responsive UI
Browsing History
Trash function
FTP/SFTP Support
Upload to Media Library
Multiple Themes
Fullscreen View
Admin Email Notifications
Dropbox Integration
And so on
Highlights:
Works like a charm
Very handy
Gold standard

WordPress Download Manager is a great solution that allows you to manage and track file downloads of your WordPress site. Moreover, you can also have an ability to manage the access of your files and downloads, set a limitation for the download count for a user, spammers, undesired users or block users as well.
Provided features:
Category level access control
Download speed control
MP4 video upload and play support
Widget for new files
Widget for top downloads
Widget for searching downloads
Password protection
Custom oEmbed template
Category embed short-code
Advanced server file browser
CAPTCHA protection
Highlights:
Easy and intuitive to use
Awesome features
Rapid support

Advanced File Manager is an advance WordPress Download Manager Plugin that allows you to remove, upload, download, zip or edit the multiple file operations of your site. Furthermore, using this extension also give you an ability to get access files which are inside or outside your WordPress root directory.
Provided features:
Drag and drop
High Performance
Local File System
Keyboard shortcuts
Creating Archive
Editable Root Directory Path
Shortcodes
Files Access
Browsing History
Responsive
And more
Highlights:
Save time
Excellent plugin
Really useful

This is an amazing plugin that you can use to remove, rename, archive, copy or upload your files quickly. Moreover, this plugin also includes a lot of extended features, which allows you to change or copy your files with Drag and Drop or get access to local file systems without the database.
Provided features:
High-performance server backend
UTF-8 Normalizer of file-name and file-path
Keyboard shortcuts available
Multiple file/folder selection
Folder upload
Chunked file upload
Upload directly to the folder
User Role Permission
User Permission
And more
Highlights:
A lifesaver
Very nice plugin
Reliable and easy to use

Frontend File Manager Plugin allows your users to upload files for administrators. In addition, every user of your site is also able to remove, download their files in case they login because it has a private directory that each file is saved. A lot of pro features are also included such as file groups, file meta, visual composer and so on.
Provided features:
File Types & Size Settings
Labels for Upload & Save Button
Create Directories
Set Maximum File Upload
Progressbar Uploader
Email Notifications Settings
File Rename by Timestamp Prefix
Allow Guests to Upload
Allow Users to Share File via Email
Thumbs for Images
Highlights:
Nice interface
Great and Useful
Fantastic

This plugin allows you to insert many particular additions for the WPDR base. Besides, it also contains a custom post type solution that enables you to remove an unsupported or old download counter. 3 additional widgets are also included that help you to show the most common Downloads.
Provided features:
3 additional Widgets
Own plugin settings page
Use "Downloads" wording
Help tabs included
Fully internationalized
Workflow Status management
Extendable via Hooks & Filters
Really secure & robust
Highlights:
Work seamlessly
Small and lightweight
Nice plugin

This WordPress Download Manager Plugin allows you to control, track, support as well as upload files or documents in a directory. Moreover, using this plugin, you are also able to determine users to control, upload or track documents and files as well. A unique landing page is also generated easily by using this plugin.
Provided features:
CM Client Zone
CM Payments
Charge for Downloads / Uploads
Customer Support
PeepSo Integration for Download Manager
Users Groups Permission
CM Download Manager Widgets
MP3 and Music file directory
Highlights:
Very Good Customer Support
Really useful plugin
Feature-rich

SP Project & Document Manager enables you to manage and maintain the number of files, video, images and records og your site. Thanks to this plugin, you are able to generate infinite folders and subfolders in order to arrange and control customers accounts and documents.
Provided features:
SSL Support
Unlimited nesting of folders
Secure documents under login for each user
Zip files in the archive
Localization support for many languages
Add links a file
Embed youtube and other media as a file
Require login to download files
Each user has their own file repository
Highlights:
Super intensive
Quality product and service
Relatively basic
Conclusion
We hope that this collection is helpful for you. If you have any questions, don't hesitate to leave a comment below. And if you find it useful, don't forget to share it with your friends!
Moreover, you can refer to free WordPress themes to manage your files and documents.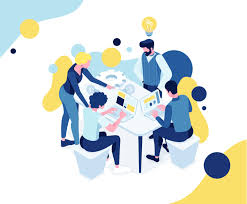 Latest posts by LT Digital Team (Content & Marketing)
(see all)