Are you looking for an easier way to move and clone WordPress sites? Are you tired of struggling with the manual process of moving a WordPress site from one hosting provider to another? If so, then this blog post is for you! We've rounded up the best WordPress duplicator alternatives to make your life easier.
Introduction about WordPress Duplicator Alternatives
What is WordPress Duplicator and What Does it Do?
WordPress Duplicator is a plugin that makes it easy to migrate, move, copy or clone a WordPress site from one location to another. It provides powerful support for multisite migrations, allowing users to move an entire network with a few clicks. Additionally, Duplicator Pro supports cloud storage, very large sites, and a host of other features. It is an excellent tool for those who need to quickly and easily backup or migrate their WordPress site.
Why Are Alternatives to WordPress Duplicator Needed?
Many WordPress users have found that Duplicator, while a great plugin for site migration, has some major flaws when it comes to WP developer usage. It has a slow speed for large sites, it's not compatible with Kinsta, and it's difficult to use if you're not tech-savvy. Therefore, alternatives to WordPress Duplicator are needed to make site migration simpler, faster, and more reliable. These alternatives offer a range of features from easy backups and restores to full site migration capabilities. With the right alternative plugin, the process of migrating a WordPress site becomes much easier and stress-free.
Top WordPress Duplicator Alternatives

UpdraftPlus is an excellent alternative to WordPress Duplicator. It offers a wide range of features, such as automated backups, scheduling, third-party integration, and more. With UpdraftPlus, you can easily migrate your WordPress site to a new host or domain. You can also use the plugin to restore lost or damaged files from your backup archive. The free version is available in the WordPress plugin repository and is used by more than 2 million users. The premium version offers additional features like incremental backups and cloud storage options.

Migrate Guru is a free migration plugin that runs on BlogVault servers and is the perfect WordPress Duplicator Alternative. It offers a simple, secure solution for migrating WordPress websites quickly and easily. It supports a variety of migration types including self-hosted to self-hosted, self-hosted to managed hosting, and managed hosting to managed hosting. It also supports multisite migrations and makes it easy to keep track of all your migrations in one place. Migrate Guru also offers 24/7 support for any issues or questions you may have during the migration process.

All-in-One WP Migration is a popular WordPress migration plugin that enables users to move their site from one location to another with just a few clicks. This WordPress Duplicator Alternative is designed to make it easy for users to transfer their entire WordPress website with all its content, plugins, and themes. It also has additional features such as the ability to export and import databases, create backups of your website, and migrate sites among different hosting providers. Additionally, All-in-One WP Migration allows you to upload and restore your website from a backup by simply dragging and dropping the site into a new location. With its simple and user-friendly interface, this plugin is a great alternative for those who are looking for an easy way to migrate their WordPress website.

BlogVault is another great WordPress Duplicator Alternative. It is a reliable incremental WordPress backup plugin with free cloud storage and a free staging environment. That makes it a great option for those who want to ensure their data is secure and protected. With BlogVault, you also get hourly scheduled backups, giving you even more peace of mind. The plugin is easy to use and you can find detailed tutorials on the official website if you ever need help setting it up.

WP Clone by WP Academy is a great alternative to WordPress Duplicator for those who need to backup, migrate or clone their WordPress site to another domain. The plugin is easy to use and extremely reliable in transferring all the necessary files, images, pages, posts, and so on. It also allows for quick migration of websites, with no downtime or loss of content. Additionally, it provides a comprehensive dashboard with backup and restore functionality as well as other features such as cloning existing sites and creating full-site backups. This WordPress Duplicator Alternative has become a popular choice for many users due to its ease of use and high level of reliability.

ManageWP Worker is one of the most popular WordPress migration plugins. It is a dashboard that helps to save time and nerves when managing multiple WordPress websites. ManageWP Worker allows for easy linking of installations to a central dashboard, making it an ideal choice for those who need to manage multiple sites at once. The WordPress Duplicator Alternative also offers added security and optimization for WordPress websites, helping to ensure that the sites are running correctly and efficiently at all times.
Closing thoughts
In conclusion, WordPress Duplicator is a great tool for those looking to easily migrate, clone, and move their WordPress websites. However, it has a few major flaws that make it unsuitable for WP developers. If you are looking for an alternative to WordPress Duplicator, there are plenty of options available that offer similar features. Each of these services has its own advantages and disadvantages and so it is important to do your research before making a decision.
If you have any question, don't hesitate to leave your comment below. What's more? Don't forget to take a look at the list of many responsive free WordPress themes on our site and get the best one.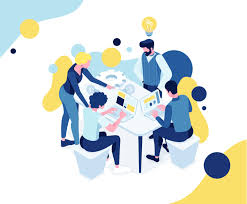 Latest posts by LT Digital Team (Content & Marketing)
(see all)