Nowadays, on the market, there are many Duplicator plugins for WordPress that make you feel confused. Don't worry about that since we will recommend to you the most useful and easy-to-use WordPress Duplicator Plugins. So, you just need to check out and select the best one meeting your requirements.
The necessity of using the WordPress Duplicator Plugin
Are you thinking about providing your site a makeover? DO you want to insert several powerful features into your website? However, sometimes, you may feel worried that if you do something wrong, you will mess up your site and feel afraid about it. In order to detect this problem, duplicating your site and saving it in a safe place can help you feel secure. In order to do it, you should have a duplicate page plugin for your website. Today, in this collection, we provide you with the top best WordPress Duplicator Plugins which can help you do it easily. Let's start now!
Top Best WordPress Duplicator Plugins

Duplicate Post gives you the ability to duplicate any type of your posts and page, then copy them to new drafts to edit it in the future. This WordPress Duplicator Plugin is very easy to use, you can use it without any knowledge. A lot of powerful features and a clear document of how to use them are also included in this plugin for your effective usage.
Provided features:
Clone posts of any type
Copy posts to new drafts for further editing
Duplicate any post
A template tag
100% GDPR compliant
Highlights:
Simply perfect
Very handy
Save a lot of time

Here is one of the most popular WordPress Duplicator plugins with more than two million installs. Moreover, this plugin also allows you to backup your database as well as your files easily into the restore and cloud. You will backup them into the DreamObjects, email, FTP, and so on.
Provided features:
Backs up to more cloud options
Allows you to set up automatic backup schedules
Has been tested on over 1 million sites
Up fewer server resources
Highlights:
Working nice
Simple and easy
Really helpful

XCloner is a great plugin that is totally compatible with your WordPress site. Thanks to using this WordPress Duplicator Plugin, you can generate different backups of your WordPress site via a built-in scheduler in an automatic or manual way. This plugin also allows you to backup as well as restore any PHP/MySQL application and then generate a custom backup to share with others.
Provided features:
Restore your backups locally or to a remote location
Generate automatic backups
GDPR compliant by added encryption data
Upload your backups to Remote Storage locations
Watch every step of XCloner
Split backups into multiple smaller parts
Generate Differential Backups
And more
Highlights:
Fast Smooth Easy
Excellent plugin
Useful tool

This WordPress Duplicator Plugin allows you to export your database easily as a MySQL data dump. Here is also a great solution for those who need to migrate fresh data from the production website or locally developed site. A number of options are also included in this plugin.
Provided features:
Filter outpost types
Find & replace that handles serialized data
Backups
Export your database
Select which tables to migrate
Stress tested on massive databases
Solid security
Exclude useless data
Save migration profiles
Highlights:
Simple
Useful plugin
Reliable and Easy to Use

Duplicate Page allows you to duplicate your posts, pages as well as your custom pots very easily just through one click. In addition, this WordPress Duplicator Plugin enables user roles to get access to duplicate page and you can also arrange to display the link of duplicate page in post types in real-time.
Provided features:
Allow User Roles To access Duplicate Page
Change Duplicate Post Link Title
Add Post Prefix
Option where to show clone link
Select Duplicate Posts Status
Redirect after click on clone link
Add Post Suffix
Many More Filters and Features
Highlights:
Simply working
Save time
Repetitive stuff

WP Staging is a great plugin that enables you to generate a copy of your whole site for development and staging. What's more, using this WordPress Duplicator Plugin, you can duplicate all the database tables and then get a new prefix beginning with wpstg(int)_. This is also an ideal plugin for you to migrate your site fro a development site to a production one and vice versa.
Provided features:
Migration process takes only a few seconds or minutes
As default the staging website will be copied into a subfolder.
Extensive logging features
Supports all main web servers
Only administrators can access the staging website
SEO friendly
All database tables will be duplicated
No SASS service
And more
Highlights:
Responsive support team
Works as advertised
Easy and handy

Here is a great way for you to migrate your WordPress site. This plugin also allows you to rewrite URLs, handles serialized data, bypasses import-export scripts, and so on. Migrate Guru also enables you to clone the WordPress site automatically.
Provided features:
Localhost migrations
Migration of multi-site network sub-sites
No storage space required
Built for large sites
True one-click migration
Fully automatic built-in search and replace
Highlights:
Fantastic
Super service
Perfect solution

This WordPress Duplicator Plugin has more than 15 million users that allow you to migrate, delete, clone or copy a site from one place to any other place. What's more, you can also transfer your WordPress site from one host to another as well as backup a site or a part of the site manually.
Provided features:
Pull down a live site to localhost for development
Duplicate a live site to a staging area or vice versa
Bundle up an entire WordPress site
Perform a full WordPress migration
Transfer a WordPress site from one host to another
Move, migrate or clone a WordPress site
Manually backup a WordPress site or parts of a site
Highlights:
Works like magic
Well-documented
Easy to follow

This WordPress Duplicator Plugin enables you to export your WordPress site such as plugins, themes, databases without any coding knowledge requirement. In addition, thanks to it, you can also upload your files at any place coming with a drag and drop.
Provided features:
Mobile device compatible
Export your WordPress website
Upload your site to a different location
Apply an unlimited number of find and replace operations
fix any serialization problems
Highlights:
Simply Outstanding
Awesome Plugin
Fantastic

Using this plugin enables you to duplicate your custom post, your posts, and your page very easily. Quick Post Duplicator also allows you to generate duplicate posts by hovering them in the edit screen and taking a click on the 'Duplicate' button.
Provided features:
Duplicate post, page, custom post
Create a duplicate post
Highlights:
Simple
Useful plugin
Easy to use
Conclusion
In conclusion, we are happy to share with you the collection of outstanding and handy WordPress Duplicator Plugins. Thus, we hope that the blog will help you easily choose the most suitable one for your site. If you have any difficulties or queries, don't hesitate to leave your comment below so that we can reply to you quickly. What's more? Don't forget to give your friends the blog if you think it is useful for them.
Besides, in case you have an intention to renew your WordPress site appearance, let's take a look at many responsive and free WordPress themes here.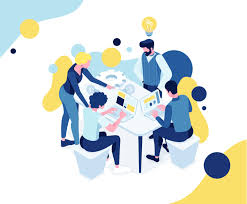 Latest posts by LT Digital Team (Content & Marketing)
(see all)