A WordPress Firewall Plugin plays a crucial role in protecting your site from hackers or website attackers. Therefore, the most useful the plugin is, the safer your website is. Understanding the importance of the WordPress Firewall Plugin in making your site secure, we are here today to show you a list of many dominant Firewall Plugins supporting both free and pro versions. Let's start to explore them now!
The advantages of using the WordPress Firewall Plugins
It is true that every site needs a tool to protect it against hacking as well as to detect spam emails or messages. Therefore, by using this plugin, you are able to prevent spam comments, registrations, spam contacts emails, and so on. In addition, when the users try to enter the password but fail, this plugin will help you to block the user or send a warning email to the user. Let's take a look the following plugins before making the decision for yourself.
Top Best WordPress firewall Plugins

Here is one of the most common WordPress Firewall plugins that allow you to protect your WordPress site in an effective way. In addition, this plugin also consists of malware signatures, malicious IP as well as the newest firewall rules which help to make your site safer.
Provided features:
WordPress security scanner
Wordfence central
Security tools
Login security
Country blocking
Malware scanner checks core files
Scan for dangerous URLs
Highlights:
Best customer service
Simply perfect
A Must-Have Plugin

This WordPress Firewall Plugin allows you to insert several firewalls and security for your site. Thanks to it, you can impose many good security practices and keep your site safe at all level. In addition, because this plugin is designed by experts, you can have a clear understanding of it and use it very easily.
Provided features:
Database security
Blacklist functionality
File system security
Stop user enumeration
User login security
Password strength tool
User account security
Firewall functionality
Highlights:
Really good and totally free
Good Service
Save precious time

Spam protection, AntiSpam, FireWall by CleanTalk is a great Firewall Plugin For WordPress that enables you to stop prevent spam comments, registrations, spam contacts emails and so on. In addition, this WordPress Firewall Plugin also enables you to deliver your spam comment into spam folders as well as set an option of preventing spam comments.
Provided features:
Antispam protection for comments
Woocommerce spam filter
Protection from contact form spam
Spambots registrations filter
Newsletters antispam filter
Bbpress spam filter
Compatible with WordPress cache plugins
Blocking comments by "stop words"
Private blacklist for spam firewall
Low false/positive rate
Highlights:
Constant reminder
Great security plugin
Easy to use with powerful

This WordPress Firewall Plugin allows you to delete the security threats, database injections as well as backdoor scripts. Moreover,  Anti-Malware Security and Brute-Force Firewall also help to protect download definition updates against new problems. When a complete scan is run, new definition updates can be downloaded automatically.
Provided features:
Upgrade vulnerable versions
Run a Complete Scan
Firewall block SoakSoak
Download Definition Updates
Check the integrity of WordPress Core files
Automatically download new Definition Updates
Highlights:
A solid plugin
Accurate detection
Very useful

Here is obviously a great WordPress Firewall Plugin which enables blog admins to get benefits from powerful and professional security features. Moreover, it can also scan, reject as well as hook any HTTP/HTTPS request which is sent to PHP scripts.
Provided features:
Strong privacy
IPV6 compatibility
Multi-site support
Prepend own PHP code to the firewall
Low footprint firewall
Contextual help
Non-intrusive user interface
Events notifications
File integrity monitoring
Real-time detection
Powerful filtering engine
Highlights:
A true software firewall
A bloat-free masterpiece
Fast and easy to use

This WordPress Firewall Plugin helps you to finish all heavy lifting for you as well as make an alarm in case there are any problems. It is absolutely a great plugin that helps to protect your site against spams. Besides, Shield Security plugin also contains a powerful core file scanners which help you to remove hacks and malicious file changes.
Provided features:
reCAPTCHA
Firewall
Security Admin Users
Powerful Core File Scanners
2-Factor Authentication
Block REST API / XML-RPC
HTTP Headers
Automatic Updates Control
Audit Trail & User Activity Logging
Highlights:
Amazing support
Very responsive

This is totally a free WordPress Firewall Plugin that helps to keep your site safer. Moreover, this plugin consists of a large number of security features, each of them has an advantage for security posture. This plugin is also famous over the world and relevant to site security.
Provided features:
Blacklist Monitoring
Effective Security Hardening
Post-Hack Security Actions
Security Activity Auditing
File Integrity Monitoring
Website Firewall (premium)
Highlights:
The most effective protection system
Great security plugin
Essential tool

This plugin helps you to detect all complex malware that many other different plugins miss. Using this plugin, you can be sure that your site will be never broken, it is also a great solution for agencies as well as developer who needs a tool to control multiple sites which are from White Lable Solution, custom and scheduled reporting and so on.
Provided features:
Inbuilt WordPress website hardening
Single, site management dashboard
A scanner that never slows down your site
Fix a hacked website in less than 60 seconds
Malware is a "service", not just a security plugin
Real-time protection from our smart firewall
Highlights:
Well and logically organized
Excellent – Very Happy
Perfect service feels safe
Conclusion
All in all, using WordPress Firewall Plugin is one of the most effective and convenient ways you should try to protect your WordPress website. Therefore, don't waste time. All you should do now is explore the collection, then try and select the best plugin for your site. If you have any trouble or difficulties, let us know by leaving your comment below, thus we will reply to you as soon as possible.
What's more? We are providing many well-performance and professional free WordPress themes. Thus, don't hesitate to explore and get the one you like. Hope you enjoy the blog and see you again!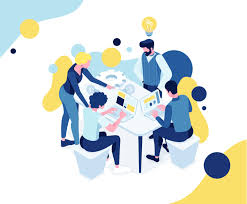 Latest posts by LT Digital Team (Content & Marketing)
(see all)