In fact, day by day, millions of websites are being infected with viruses and other malicious code. It is the main reason why using WordPress Wordfence Plugin is truly necessary for your website. Therefore, to help you deal with this problem, we recommend some outstanding toots below.
What are the good factors of the excellent WordPress Wordfence Plugin?
There are a lot of factors that create the success of the plugin. However, to have the right choice, you should consider the following features.
Having a lot of powerful advanced features to protect your site from brute force attacks
Easy to use and set up, even for beginners
Having a simple and user-friendly interface
Offer two-factor authentication
Having both a free version for those who have a low budget and a pro version if you experience more intensive features.
Let's check the listing below and choose the best one for your site
A collection of Excellent WordPress Wordfence Plugin

With more than 70.000 installs, BulletProof Security is considered one of the most popular Security WordPress plugins. This plugin is famous for its powerful features. Firstly, it is extremely easy to use with a few clicks. The free version allows you to access some features such as security log, malware scan, database backup, database restore, and much more.
Features:
Setup Wizard AutoFix
One-Click Setup Wizard
DB Table Prefix Changer
Login Security & Monitoring
MScan Malware Scanner
Extensive System Info
S-Monitor: Monitoring & Alerting Core
Pro Tools: 16 mini-plugins
Heads Up Dashboard Status Display
And more.
Highlights:
Excellent Security Plugin
Simple but Powerful
Robust and secure

The second amazing plugin that we would like to recommend is All-in-one WP Security&Firewall. This is a free plugin but it comes with a lot of useful features. In addition, it has a simple and user-friendly interface. In addition, this plugin also gives you some ways to increase security on your site. Each feature of this plugin will be divided into 3 levels including basic, medium, and advanced. Thanks to that, you can easily choose from to apply for your site.
Features:
Allows you to create very strong passwords
Ability to automatically lockout IP address ranges
Enable manual approval of WordPress user accounts
Ban users by specifying user agents
Can be translated into any language
And more.
Highlights:
Excellent security addon
Impressive
User friendly

iThemes Security (formerly Better WP Security) is an excellent and powerful WordPress Security Plugin which provides you with loads of ways to protect your website. In addition, it works to lock down WordPress, prevent automated attacks, fix popular holes, and strengthen user credentials.
Features:
Malware Scan Scheduling
Password Security
Google reCAPTCHA
Online File Comparison
Import/Export Settings
Temporary Privilege Escalation
Dashboard Widget
Wp-cli Integration
And more.
Highlights:
Perfect security tool
Excellent

Sucuri Security is another great choice for you. The plugin comes with a set of excellent security features. And most features are free, so if you want to save much money, this plugin is an optimal solution. In addition, when any issue happens on your site, you will receive a notification about the website immediately and then take timely action.
Features:
Blacklist Monitoring
Security Activity Auditing
Security Notifications
Effective Security Hardening
Remote Malware Scanning
And more.
Highlights:
Excellent Plugin
Working perfectly
Great Firewall

With over 3 million installs, Wordfence Security — Firewall & Malware Scan is one of the most trusted WordPress security plugins available nowadays. This plugin has the ability to against spam, malware, and unwanted threats. In addition, this plugin will check your site for security vulnerabilities and send a warning about any issues. Moreover, it supports you check your content by scanning files contents, posts, comments for dangerous URLs and suspicious content.
Features:
Web Application Firewall identifies and blocks malicious traffic
Protection from brute force attacks
Integrated malware scanner blocks requests
Compares your core files, themes, and plugins
Checks your content safety
Two-factor authentication (2FA)
Disable or add 2FA to XML-RPC.
And more
Highlights:
Excellent product
Superb support
User friendly

SecuPress is one of the most effective plugins that comes with a full scanner. This feature helps you to fix all issues on your site. In addition, this plugin always limits users who try to log in but fail, or non-existing usernames login attempts. In addition, it assists you to detect themes and plugins that are often vulnerable because of malicious code.
Features:
Anti Brute Force login
Blocked IPs
Firewall
Security alerts
Malware Scan
Block country by geolocation
Highlights:
A lot of powerful features
Have a simple interface

Security Ninja is an all-in-one security solution for any site. This plugin has supported thousands of site owners to ensure that their sites are safe. In addition, it comes with more than 50 security tests to discover any issues on your site.
Features:
Check your site for security vulnerabilities, issues & holes
Take preventive measures against attacks
Don't let script kiddies hack your site
Prevent 0-day exploit attacks
Optimize and speed-up your database
Every test is explained, documented and instructions provided on how to fix problems
and much more
Highlights:
Well performance
Support perfectly
Which is the best WordPress Wordfence Plugin?
Honestly, it is difficult for us to answer this question because each plugin has both advantages and disadvantages. Therefore, it also depends on your purposes and requirements. Some plugins have more advanced features than other plugins, meanwhile, some plugins are easier to use. However, we highly recommend Wordfence or ithemes Security. If you have any queries, please leave a comment below. By the way, our Free WordPress themes have a wide range of excellent designs that will support you to build a successful website without effort. Don't hesitate to visit and try them.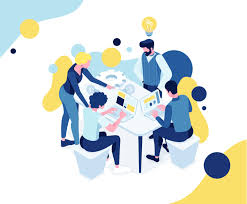 Latest posts by LT Digital Team (Content & Marketing)
(see all)