The security of a website plays an important role in developing it. Recently, many websites are attracted by hackers or their malware. Because of this issue, the data and information on your site may be stolen. If you are looking for a useful solution to protect your WordPress site, why don't you try to use a WordPress Scanner Plugin? The blog today will show you the list of many WordPress Scanner Plugins to help you keep your site safer.
What are the benefits of using the WordPress Scanner Plugin?
Firstly, this useful tool makes your WordPress site harder to hack and it's easy to use and set up without coding knowledge. In addition, if you are running a business website, all information should be stored privacy. In this case, the WordPress Scanner plugin will help you scan all files and folders, protects your site at the endpoint, checks your content safety by scanning file contents, posts.
Another good point is that the plugin has the ability to prevent your website from brute force attacks by limiting login attempts. And there are still other significant features that will bring your website security absolutely. In today's article, we will recommend the top best WordPress Scanner Plugin. Let's consider and choose the best one for yourself.
Top Powerful WordPress Scanner Plugin

The first powerful WordPress Scanner Plugin that we would like to mention is Wordfence. This is considered a powerful and efficient way to manage the security of multiple sites in one place. Thanks to the newest firewall rules, malware signatures, and malicious IP addresses, this plugin will keep your website safe. It has the ability to track and alert on important security events including administrator logins, breached password usage, and surges in attack activity. In addition, it is able to check your site for known security vulnerabilities and alerts you to any issues. Moreover, this plugin also alerts you to potential security issues when a plugin has been closed or abandoned.
Features:
Protects your site at the endpoint, enabling deep integration with WordPress
Integrated malware scanner blocks request that include malicious code or content
Protection from brute force attacks by limiting login attempts
Checks your content safety by scanning file contents, posts,…
Checks core files, themes, and plugins for malware, bad URLs, backdoors,…
And much more
Highlights:
Effective tool
Many powerful features
Safe security

The second WordPress Scanner Plugin that you shouldn't ignore is Defender Security. This plugin only takes you a few minutes to add the best WordPress security plugin to your website. By using this perfect plugin, you can stop brute force attacks, SQL injections, cross-site scripting XSS, and much more. Especially, you no longer have to via hideously complex settings and get a virtual Ph.D. in security. This tool helps you check all sites, folders, files for suspicious code and malware. In addition, it also allows you to restore the original file with a click.
Features:
Manually block specific IPs, import a list of banned IPs, and set automated timed and permanent lockouts
Limit login attempts to stop users trying to guess passwords
Permanently ban IPs or trigger a timed lockout after a set number of failed login attempts
Easy to move your login screen to a custom URL
Login screen masking improve security and allow you to white-label your login user experience
And much more
Highlights:
Easy to use
Safe
Professional plugin

This WordPress Scanner Plugin is a useful solution that assists you to become free from repetitive and complicated security work. It comes with a lot of powerful features, so it has the ability to block malicious bots before they can do damage your website. Moreover, Shield Security will detect these malicious visitors, then block access to your site when they have bad activities on your website.
Features:
Offers full and accurate detection of file modifications for plugins and themes
Compare the file contents of every plugin & theme
Protect premium plugins/themes too, including Yoast SEO and Advanced Custom Fields Pro
Making intelligent security decisions without noisy email notifications
Add Security To Important Forms To Block Bots
Advanced User Sessions Control
Highlights:
Powerful plugin
Full support
Work effectively

WP Cerber is regarded as a successful plugin that prevents your website from hacker attacks, spam, trojans, and malware. In addition, this WordPress Scanner Plugin will limit the number of login attempts through the login form, XML-RPC / REST API requests or using auth cookies against brute-force attacks. Moreover, this plugin allows you to stop spammers by using a specialized anti-spam engine or Google reCAPTCHA to protect registration, contact, and comments forms. Another good feature is that you scan every folder and inspect every file on a website for traces of malware, trojans, backdoors, changed, and new files.
Features:
Limit login attempts when logging in by IP address or entire subnet
Monitors logins made by login forms, XML-RPC requests, or auth cookies
Permit or restrict access by IP Access Lists with a single IP, IP range, or subnet
Create a Custom login URL
Cerber anti-spam engine for protecting contact and registration forms
Automatically detects and moves spam comments to trash or denies them completely
Logs users, bots, hackers,s and other suspicious activities.
Security scanner verifies the integrity of WordPress files, plugins, and themes.
Monitors file changes and new files with email notifications and reports
And much more
Highlights:
A sophisticated tool
Translation ready

Sucuri Inc. is recognized as one of the most powerful WordPress Scanner plugins that prevents your website from hackers, malware. This plugin provides its users a set of security features for your website, each plugin is designed to have a positive effect on your security posture. Especially, it is free for download and easy to use without coding knowledge.
Features:
Security Activity Auditing
File Integrity Monitoring
Remote Malware Scanning
Blocklist Monitoring
Effective Security Hardening
Post-Hack Security Actions
Security Notifications
Website Firewall
Highlights:
Attractive plugin
Well performance
Free for download

NinjaScanner is designed with a simple and lightweight interface.  However, it also comes with a lot of powerful features that assist you to scan your blog for malware and virus. In addition, you have the ability to scan your blog for potential malware and virus using the built-in signatures. This WordPress Scanner Plugin has strictly no impact on your database. It saves the scan data, report, logs, etc on disk only, makes use of caching to save bandwidth and server resources.
Features:
Ignored files list.
Google's Safe Browsing Lookup API.
Background scans.
Scheduled scans (Premium).
WP-CLI integration (Premium).
Debugging log.
Email report.
Highlights:
Multiple support
Contextual help
A fast and lightweight scanner

The WPScan is famous for its significant features. You can use it to scan for known WordPress vulnerabilities, plugin vulnerabilities, and theme vulnerabilities. In addition, there are many options that help you to schedule automated daily scans and to send email notifications.
Features:
Scans for known WordPress vulnerabilities, plugin vulnerabilities, and theme vulnerabilities;
Does additional security checks;
Shows an icon on the Admin Toolbar with the total number of security vulnerabilities found;
Notifies you by mail when new security vulnerabilities are found
Highlights:
Easy to use
User and friendly interface
Work perfectly

If you want to scan your website for malware, trojans, backdoors, worms, viruses, shells, spyware, and other threats, this WordPress Scanner Plugin is a perfect solution for you. This plugin helps you check your website with one click whether your website is blacklisted by Google and other blacklisting authorities. Thanks to that, your website will be protected safely.
Features:
Unknown Malware Detection
External Links Detection
Blacklist Status
No Signatures or Patterns Updates
Artificial Intelligence Scan Engine
Cloud Technology
Detailed Investigation Report
Investigation of WordPress files
Detection of files infected by PHP malware
Detection of injected PHP shells
Highlights:
Many powerful features:
Safe and fast tool

With more than thousands of installs by many users across the world. This WordPress Scanner Plugin is the best tool to clean up hacked websites. You are able to scan your WordPress files and database for malware, infections, security threats, viruses, trojans, backdoors, malicious redirects, and other security threats & vulnerabilities. Especially, it is extremely simple and easy to use.
Features:
Ultra-high-precision results
Auto-sync with WordPress Checksum API
Verifies WordPress files integrity using checksums from WordPress Checksum API
Links to external tools for additional site diagnostics
Checks for viruses and infections using malware definitions
Latest and regularly updated WordPress malware signatures
Connects to definition update server to fetch latest definitions
Highlights:
Extremely easy to use
Powerful but lightweight
Conclusion
We have just listed all the best WordPress Scanner plugins. We hope that this article will give some great solutions to protect your website from malware, infections, security threats, viruses, trojans. In addition, you are concerned about themes, you can visit our free WordPress Themes to update more modern designs for your website. If you have any questions, please leave a comment below.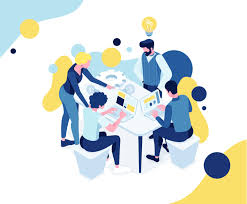 Latest posts by LT Digital Team (Content & Marketing)
(see all)