Do you own a food website or blog? Do you wish to make your site become more attractive? One of the most effective ways to achieve your goals is to create and display recipes on your site. If you are utilizing the WordPress platform to develop your site, don't miss the WordPress Recipe Plugin below.
What can WordPress Recipe Plugin do?
If you are planning to start a food blog and a culinary website or you have already had one, you should take Recipe plugins into consideration. This is because it is highly functional and brings tons of benefits to your food blogs. Firstly, this useful tool allows you to add recipes to any post or page. In addition, you are able to import your recipes from a few popular options. Another perfect feature is that it allows you to customize the recipe style to match your theme. To make your restaurant website become more attractive at the first sight, you should consider a list of the best WordPress Recipe Plugin below right now
Top Beautiful WordPress Recipe Plugin

One of the most amazing plugin in our collection is WP Recipe Maker. It is the easy recipe plugin that everyone can use. Moreover, the plugin makes it easy to add recipes to any post or page. Besides, you can import your recipes from a few popular options as well if you want to use this tool.
Provided Features:
Compatible with both the Classic Editor and new Gutenberg editor
Includes an Elementor block and shortcode
Easy workflow to add recipes to any post or page
Supports both regular and Guided Recipes for Google metadata
Google AMP compatible
Integrates recipe metadata with Yoast SEO schema graph
Highlights:
Easy to use
Nice plugin
Great support

Blossom Recipe Maker is a recipe plugin that every food blog needs. With this easy-to-use recipe plugin, it takes less than five minutes to create your recipes and upload them directly to the blog to attract foodies worldwide. Furthermore, the plugin also allows your web audience to interact with your food recipes.
Provided Features:
Add & Sort Ingredients and Instructions
Group Ingredients and Instructions using Heading Sections
A demo recipe post to demonstrate the workflow
Add a recipe to any post or page using the Shortcode
Visitors can adjust the ingredient quantities for more or fewer servings
And more
Highlights:
Fast
Convinient and useful
Fully responsive

Another wonderful recipe plugin in the collection is Recipe Maker For Your Food Blog from Zip Recipes. This easy-to-use plugin will help you to add recipes to your site and promote them across the web.In addition, the plugin is also easily compatible with any WordPress powered online web page or blog. Check it out!
Provided Features:
Endless possibilities with the template editor
Optimize your recipes for Google and other search engines
Professional looking recipes for any device
No coding required
Featured Image Support
Easy Copy/Pasting
Highlights:
Awesome support
Easy to use
Fully responsive

Cooked is a feature-rich WordPress recipe plugin that significantly improves food blogs' capabilities when it comes to publishing recipes. With a simple user interface, this plugin makes things much convenient for you to enter recipe details. Besides, you can also customize the recipe style to match your theme.
Provided Features:
Drag & drop ingredients and directions
SEO Optimized – Google Structured Data and Schema.org support
Beautiful grid-based masonry recipe lists
Prep & Cooking Times
Photo Galleries
Author template to list recipes by a single author
Cooking times with clickable, interactive timers
Very developer-friendly with loads of hooks & filters
Highlights:
Mobile-friendly
Beautiful template
Nice

Delicious Recipes is a powered and feature-rich plugin. It is highly flexible and easy to use. If you're looking for an effective WordPress plugin that allows you to create and display recipes directly from your dashboard, Delicious Recipes is your best one for you.
Provided Features:
Create unlimited professional-looking recipes
Google Structured Data and schema support
A clean and beautiful recipe card
Beautiful and handy recipe blocks to create and add recipe cards
Includes an advanced search option
Your recipes will appear on Pinterest as Rich Recipe Pins
Highlights:
Clean and beautiful plugin
Powerful
Effective

Recipe Card Blocks is a classic WordPress food recipe plugin. It provides multiple card styles that make your food recipes visually attractive. Moreover, the WordPress Recipe Plugin works seamlessly with any WordPress theme, so you can rest assured that the plugin doesn't have any compatibility issues.
Provided Features:
Activate and configure plugin
The framework of this intuitive plugin is entirely user – friendly
New Block with Schema Markup
Gallery in Directions
Adjustable servings
Ingredients quantity
Provides multiple card styles
And more
Highlights:
Nice plugin
Supportive
Fully responsive

Another amazing WordPress Recipe Plugin in our collection is Chicory. It makes your entire online recipe catalog shippable. Furthermore, the plugin takes your content and transforms it into an actionable, sales-driving tool that helps your readers make more of your recipes.
Provided Features:
 Takes your content and transforms it into an actionable
 Makes your entire online recipe catalogue shoppable
With a few clicks, Chicory users can get all of the ingredients
And more
Highlights:
Nice plugin
Effective
Great support

RecipePress Reloaded is a powerful and very flexible WordPress Recipe Plugin to manage your blog's recipe collection. Moreover, the plugin possesses a wide range of significant features waiting for you to discover. Check it out!
Provided Features:
Custom post type for recipes
Backend to enter recipes fast
Aroup ingredients and instructions to sets, e.g., for cake and topping
Add process shots to each step of the recipe instruction if you like
All the extra metadata you need for recipes
User submitted 5 star ratings for recipes, with your complete control
Serving size
Preparation and cooking times
Highlights:
Powerful
Very flexible
Nice

Whisk Recipes is a free fully-featured recipe plugin, which is developed for creators and food-lovers. The WordPress Recipe Plugin allows your visitors to instantly save recipes and create shopping lists right from recipe cards on your website. Besides, it also comes with great support.
Provided Features:
Easily add recipes into any posts
Seamless integration with Whisk ecosystem
Full support of Schema.org
Integrated recipe rating, engineered for speed and durability
Additional SEO-optimization for your recipes
Highlights:
Flexible ingredients and instructions

The last best recipe WordPress plugin in the list is RecipePress Reloaded. In other words, it is known as a flexible tool to manage your blog's recipe collection. By using it, you can freely add a new post type for recipes to your website without any trouble. Besides that, you can also organize your recipes in any way you want.
Provided features:
Custom post type for recipes
Backend to enter recipes fast
Preparation and cooking times
Nutritional information
Use post categories and terms on recipes as well, but only if you want to
Include recipes to your normal posts or pages using shortcodes
And much more…
Highlights:
Multi-language support
Helpful
Easy to use
CONCLUSION
In conclusion, we have already recommended for you a list of the Amazing WordPress Recipe Plugin. We hope that this collection will be useful for you and your site.
Moreover, you also can go to Free WordPress Themes to choose the best eye-catching themes to build up your website in an impressive and attractive way. Thanks for reading.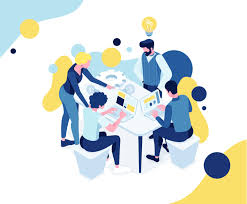 Latest posts by LT Digital Team (Content & Marketing)
(see all)