If you desire to insert, customize and showcase related posts on your WordPress website, it's a good idea for you to explore the list of useful WordPress Related Post Plugins, then get the most suitable one for your site. Your hope is in the blog. Don't miss it.
Why is the WordPress Related Post Plugin helpful for your site?
WordPress Related Post Plugin is an excellent solution to add as well as display a list of related posts on your site. In addition, you have the ability to show a category of related posts on your WordPress site in areal-time. Another good point is that this tool allows you to edit many features of your thumbnails such as size, type of relationship as well as display settings, and much more. Let's start now!
Recommended WordPress themes that work well with WordPress related post plugins
Top best WordPress Related Post Plugin

Contextual Related Posts is a wonderful WordPress Related Post Plugin that allows you to show a category of related posts on your WordPress site in areal-time. In addition, through this plugin,  you can also retain your visitors, refresh old entries as well as reduce bounce.
Provided features:
Display related posts on your site
Add related posts to widgetized area
Find related posts by title
Customizable output
Extendable code
Create three MySQL FULLTEXT indices
Highlights:

This WordPress Related Post Plugin enables you to insert a related post thumbnail after your posts. What's more, this plugin allows you to edit many feature of your thumbnails such as size, type of relationship as well as display settings. You can also determine the number of your related post so that you can show, begin date as well as categories.
Provided features:
Shortcode is available in the sidebar widget
Relate posts by tags, categories or custom taxonomies
Select page/post type and categories
Highlights:
Super simple
Easy to edit designs

Custom Related Posts is a useful WordPress Related Post Plugin that enables you to insert related posts into any posts, pages, and custom post types. Furthermore, this plugin also enables you to manage those related links as well as select for yourself whether they go both ways.
Provided features:
Optionally show featured images
Import from XML using post IDs
Compatible with the Classic Editor
Set which post types the plugin
Easily define relations in one or both ways
Display related posts with a shortcode, widget or block
Highlights:
Great plugin
Perfectly
Superb support

One might say that Yet Another Related Posts Plugin (YARPP) is a standout amongst other WordPress Related Post Plugins as of late. Giving incredible elements of relating posts, pages, or custom post types to the passage that your guests are perusing, will be a magnificent strategy to keep them keep on perusing other substances identified with the subject they are keen on your site.
Provided features:
Capacity to show list view or thumbnail of related posts
Templating framework to oversee how substance are appeared
Use calculation for post content, title, classifications, labels, and so on.
Custom showcase choices to show related substance in RSS channels
Highlights:
Simple to utilize
Predictable quality and stable usefulness
Think of exact proposals

With in excess of 50000 establishments, Related Posts for WordPress has been thought to be one of the quickest and most effortless modules for connecting pertinent presents on existing substance. By only a single tick, it will complete all the work for you. You should simply choose the number of presents on relating.
Provided features:
Wizard to dissect and interface post naturally
Make store to keep destinations quick
Permit physically redo mistakenly related posts
Include a shortcode at any situation in substance to show related posts
Gadget permitted to show related posts in the sidebar
Highlights:
Lightweight
Very much structured
Simple to-redo CSS style includes

Another astounding WordPress Related Posts Plugin that we energetically prescribe to you is Inline Related Posts. An element that makes this module not the same as the others is that it shows related posts inside your entrances. A client has said that in the wake of utilizing this module, there was an expansion of 99% in site visits on his site so there is no explanation not to attempt it.
Provided features:
Addition related boxes inside the content substance
Line breaks are recognized naturally
Include a few boxes in posts naturally
Give more than 20 styling choices including hues, topic, and drift.
Highlights:
A wide assortment of custom hues
Brilliant help
Simple to set up and alter

This is one of the best WordPress Related Post Plugins that enables you to show a category of posts which are the same as your current posts. You can also use this plugin to edit this list in many ways. It also has more than 30 tags for you to show template customization.
Provided features:
Matching of current post's category, tags, content, and author
Post excluding by author, ID, category, tags and custom fields
Complete control over the display & layout of displayed posts
Over 30 tags for display template customization
Output in posts, widgets, and RSS
Over 50 options available
Highlights:
Great stuff
Super flexible

CP Related Posts enables you to show related articles on your WordPress site easily including tags that are assigned to your articles. What's more, thanks to an algorithm included in this WordPress Related Post Plugin, you can determine the most representative term in the tiles, abstract as well as your content.
Provided features:
Select the number of related posts
Extract the related terms from the titles of the articles
An automatic algorithm to determine the weight of the relationship
Associate posts manually
Define a threshold for relations between posts
Highlights:
Works well
Simple but effective

List category posts is a simple but effective Related Post Plugin that enables you to list your posts by category by using some simple shortcode. Furthermore, this WordPress Related Post Plugin also helps you to add the shortcode in your text and posts in a direct way when you customize your posts and pages.
Provided features:
Advanced post selection options
Find common shortcode use cases
Output customizations
Custom templates of your own design
Highlights:
Great plugin
Well documented
Trendy WooCommerce themes that you must try, it's FREE!
Conclusion
Thanks for reading! We hope that this article about the collection of top WordPress Related Post Plugins can help you show a list of related posts on your site effectively! If you find it useful, don't forget to share it with your friends. If you have any questions, leave a comment below. We will answer it as soon as possible.
Besides, you can access to free WordPress themes to have a more attractive design for your websites.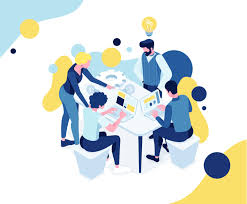 Latest posts by LT Digital Team (Content & Marketing)
(see all)