Recently, you are able to use many different tools to build a perfect thumbnail for your WordPress website. However, these tools may make you waste much time and money but are not effective. Therefore, it's a good recommendation for you to use WordPress Thumbnail Plugins to accomplish your goals. In the blog, we would like to give you a collection of plugins related to this topic. You can completely set your mind at rest since most plugins have a free version and work well. Let's begin now!
The importance of installing the WordPress Thumbnail Plugins
As you may know, a thumbnail plays an important role in your site because thanks to it, your site can look attractive and extremely professional. However, inserting and editing a thumbnail is not an easy duty and you absolutely need a tool to help you do it easily. To have the right choice, you should consider carefully the listing below.
Top Best WordPress Thumbnail Plugins

This WordPress Thumbnail Plugin allows you to create any sizes of thumbnail for any number of pictures that you uploaded into your media library. What's more, you can remove out of date thumbnails to get more space for your site. You can also alter the dimensions of the current sizes of thumbnails.
Provided features:
Switch to a new WordPress theme
Change the dimensions of an existing thumbnail size
A new thumbnail size
Delete old, unused thumbnails
Create thumbnails on the fly
Highlights:
Amazing Plugin
Work like a charm
Legendary stuff

This WordPress Thumbnail Plugin allows you to insert relative post thumbnail after you publish the posts as well as customize the sizes of thumbnails. In addition, you can also settings and type of relation and choose from "thumbnail" to "medium" size options. It also determines the number of relative post in order to show, start date and lists.
Provided features:
Select between 'thumbnail' and 'medium' size options
Specify post custom field name
Specify custom thumbnail size
Select the type of relation, categories, and tags
Use [related-posts-thumbnails] shortcode
Related Posts thumbnails sidebar widget
Highlights:
Perfect working
Work well
Easy to install

Recent Posts Widget With Thumbnails is a great Thumbnail WordPress Plugin that enables you to arrange the newest posts which consist of thumbnails, excerpts, posts titles, categories and so on. Moreover, this plugin also includes a support tool with a lot of foreign languages that you can have a clear understanding of this plugin.
Provided features:
Set the width and height of the thumbnails
20 WordPress Plugins Every Blogger Needs
4 Best Sticky Widget Plugins for WordPress Websites
Publish video tutorials on YouTube
Title of the widget
Number of listed posts
Open post links in new windows
Random order of posts
Show post category names as links to their archives
Label for categories
Highlights:
Simple & Efficient Plugin
Easy to use and customizable
Marvelous

Here is a powerful WordPress Thumbnail Plugin that allows you to make an embedding video as well as give you an ability to create thumbnails and encode files into your site easily. In addition, using this plugin also enables you to insert some fields into any video which were uploaded to WordPress Media Library.
Provided features:
JW Player 6
Add several fields to any video
Adobe's Strobe Media Playback Flash player
Responsive HTML5 video player
Create a popup video gallery
Add a comma-separated list of video IDs
Highlights:
Works flawlessly
Save tons of storage
Great solution

Crop-Thumbnails is a powerful Thumbnails WordPress Plugin that allows you to edit the crop region of photos that were cropped. Moreover, using this WordPress Thumbnail Plugin also enables you to select any number of image sizes as well as cut-off the part of photos that you chose.
Provided features:
Choose one or more image sizes
Add buttons to the edit-pages
Access a crop-editor
Keep full control over cropped image sizes
Highlights:
Easy to use
Very useful plugin
Brilliant and very needed

This WordPress Thumbnail Plugin allows you to create thumbnails for your site in an automatical way. Moreover, it enables you to insert photos into your site which is based on your post titles. You can also have an ability to configure several settings for your automatic photos.
Provided features:
Generate thumbnails for your posts
Configure some settings for automatics images
Compatible with WPeMatico, CyberSyn
Configure more image banks
Customizable crowns
Highlights:
Work like a champ
Nice work

Here is a great WordPress Thumbnail Plugins for your WordPress sites and blogs. In addition, using this plugin enables you to control one or more photos into the responsive slider. The admins can also remove, edit as well as insert pictures into your site. They can also make a preview for slider before you insert sliders into your WordPress blog.
Provided features:
Add, edit and delete slider images
Manage any number of images
Set speed, Number of visible images into the slider
Set if want to slide images with up and down
Unlimited Slider+Mass Images Uploads
Highlights:
Very easy to use
Works great
Excellent support!!

FPW Category Thumbnails is WordPress Thumbnail Plugin that allows you to set featured photos for pages and posts. What's more, you can also choose similar thumbnails for your articles in a specific category as well as add a thumbnail which is according to category.
Provided features:
Bundled with FPW Post Thumbnails
Setting featured images for posts/pages
Select the same thumbnail for posts
inserting a thumbnail based on category
Highlights:
Awesome plugin
Excellent plugin
Conclusion
To summarize, it's a great idea for you to choose and utilize a WordPress Thumbnail Plugin to create and showcase a professional thumbnail on your site. We will be blissful and satisfied if you can smoothly find the best plugin in the wake of perusing the blog today. If you think it is useful, don't hesitate to share it with your companions or anybody who need WordPress Thumbnail Plugins to assist them.
Furthermore, there is a great deal of responsive and proficient free WordPress themes here, don't forget to visit our site anytime you really want to get a new theme for your site. Gratitude for your visit.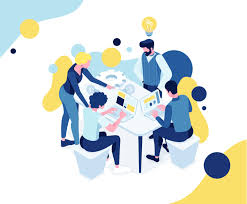 Latest posts by LT Digital Team (Content & Marketing)
(see all)