Do you hope to desire to get a useful Archive Plugin for your WordPress site? Don't waste time finding. In the blog today, we would like to bring you a collection of WordPress Archive Plugin with their outstanding features. This will support you to select the most suitable one for your site quickly and easily.
Why should you install the WordPress Archive Plugin for your website?
Firstly, using a good WordPress Archive plugin will make your old content appear on the archive page to boost your SEO ranking and help your visitors to find the older page content. Moreover, this tool can also show the archive in a very appealing way in the form of a widget that you can fully customize. What's more, you can show the archive by tags, categories, year, authors, publication title, date, with the default setting is also an outstanding benefit of installing this plugin. You should take a look at the list of the following plugins to easily compare and choose the best one.
Top Best WordPress Archive Plugin

It is a simple archive plugin with a basic interface. Simple Yearly Archive lets you display the yearly archives of the posts. Additionally, the plugin shows the years on the top of the page to make navigation easy. All the posts of that year open up as a list. Now, you can freely and easily display WordPress list posts on a single page without any trouble.
Provided Features:
Display your archives in a year-based list
Works mostly like the usual WP archive
Displays all published posts
Restrict the output to certain categories
Highlights:
Neat and simple
Easy to use
Powerful plugin

If you don't need your WordPress monthly archives in a long list, then you can use WordPress compact archives plugins. This archive plugin allows you to control the number of archive months since it more easily organizes blog content that goes back several years. Moreover, monthly blog categories are displayed in a more organized and streamlined way with this plugin. So, it's easy and simple for you to Generate a Custom Archives Page for your site.
Provided Features:
Have OptinMonster get more email subscribers
Improve email deliverability for a contact form
Over 1 million active installs
See the stats with MonsterInsights
And more
Highlights:
Nice plugin
Great support
Easy to use

Based on Javascript, this plugin option offers a lot for free. It allows you to control the archive on the sidebar of your site and arrange them by months or years. You can choose to collapse or expand the archive from the sidebar which allows you to save space and display the archive in a visually attractive way.
Provided Features:
Display post counts next to the archive links
Option to never automatically expand the list
Choose to show chronological order
And more
Highlights:
Fully responsive
Works perfectly
Wonderful plugin

The smart Archive Page Remove is a very functional free plugin that will let you manage your archive posts by allowing you to delete them. This is an excellent plugin if you want to manage your old posts and decide what to keep and what to delete. Let's discover and enjoy it!
Provided Features:
Allows you to remove Archive Pages automatically
Adds an item 'Archive Pages' in the 'Settings' section
Removed Archive Pages are no longer accessible
Cause a 404 page not found an error
Highlights:
Smart plugin
Efficient and effective
Totally free

Another archive we would like to recommend is the Annual Archive. This annual archive plugin is very flexible. Besides that, the posts can be listed in groups by decades. The archive could be added anywhere with a shortcode.
Provided Features:
Improves on the default WordPress archive shortcode
Archives can be listed daily, weekly, monthly or annually
Lists can be grouped by decade
And more
Highlights:
Flexible plugin
Nice
Amazing

If you want to possess a plugin that helps you change the default texts of archive titles in WordPress, Custom Archive Title is for you. Thanks to this WordPress Archive Plugin, you can freely set custom titles on Category Archives, Tag Archives, and much more.
Provided features:
Author Archives
Yearly Archives
Monthly Archives
Daily Archives
Highlights:
Free
Easy and simple to use
Useful

If you are looking for a WordPress archive sidebar plugin for your site, don't miss Lightweight Area Plugin. It comes with some features related to the archive, so you can explore them below.
Provided features:
Blog Page & Post Type Archives
Author Archives
Taxonomy Archives
Date Archives & Content by publish date
Highlights:
Helpful
User-friendly
Nice support

The final WordPress Archive Plugin you should try is PostX. By using it, you are able to get many useful features such as Archive Builder, Table of Contents, Progressbar, Popular Posts. Now, let's have a look at the features of PostX now!
Provided features:
Gutenberg Archive Builder
Generate customized designs for Archive, Category, Custom Taxonomy, etc
Highlights:
Good support
Various features
Professional
Conclusion
In conclusion, we have already recommended for you a list of WordPress Archive Plugin. If you consider this blog is amazing, then please share it with your friends. Furthermore, Free WordPress Themes are also available for you to select and decorate your site.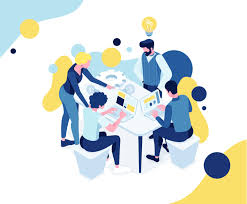 Latest posts by LT Digital Team (Content & Marketing)
(see all)