Are you finding an easy way to regenerate thumbnails in WordPress? Let's dive into our blog which gives you a simple solution by using a plugin.
Why do you need to regenerate thumbnails in WordPress?
Usually, WordPress utilizes various default image sizes. Therefore, whenever you upload an image to your media library, WordPress automatically creates a thumbnail for it. However, when you change another theme for your website, the problem will occur. All thumbnails still retain the original size on the old theme. As a result, all thumbnails will not fit your new theme. The chaotic thumbnail organization will make your website unprofessional. So, how to handle this problem?
In order to handle this problem, you need to regenerate thumbnails in WordPress. In today's blog, we will help you tackle this issue via a useful plugin. Now, let's check them out.
How to regenerate Thumbnails in WordPress via plugin?
The excellent plugin that will help you regenerate thumbnails for all uploaded images to WordPress Media Library is the Regenerate Thumbnails plugin.
Now, you can follow the steps below:
Step 1: Install and activate the plugin
Simply go to Plugins > Add new and then type the plugin's name on the search bar. After that, you need to locate the plugin and click on the "Install Now" button to activate it later.

Step 2: Configure the plugin's settings
Once the plugin was activated, you need to navigate to Tools > Regenerate Thumbnails.
On the settings page, you will see two options:
The first option allows the plugin to skip over images that have correctly sized thumbnails. This is a great option, so you should turn on it.
The second option allows you to delete all thumbnail files for deprecated images sizes. This option can help you significantly free up server space. However, you have to regenerate again if you want to regain the original image sizes. It is not a difficult task, so you can check this option.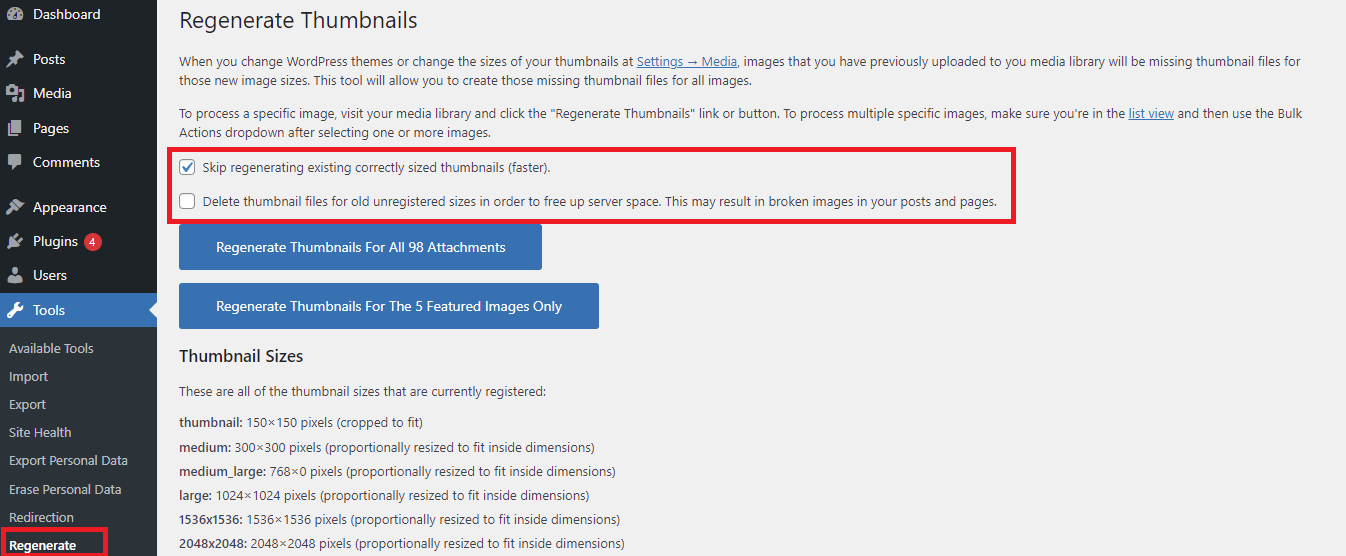 Step 3: Regenerate your image thumbnails
Then click on the "Regenerate thumbnail for all attachments" button to start generating new thumbnails for all your old images. Keep in mind that this process is quick or slow, it depends on the number of images stored in your media library and your web host's performance.
Alternatively, you can also regenerate thumbnails for the single image by going to Media > Library and then clicking on the "Regenerate Thumbnails" below the selected image.

You can completely rest assured that regenerating images size will not affect your original images. In addition, it also doesn't remove image sizes that you have created before.
Conclusion
We expect that this blog is useful for your website as well as helps you easily regenerate thumbnails in WordPress. If you get any difficulties, don't hesitate to mention them in the comment section below. Additionally, you might need to see our detailed tutorial on how to fix common image issues in WordPress.
Plus, you can visit our Free WordPress Themes to get a wide range of delightful, responsive themes and templates.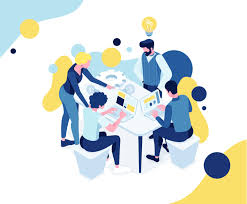 Latest posts by LT Digital Team (Content & Marketing)
(see all)