Many documents are in PDF files. If you want to showcase these documents on your WordPress site, it's necessary for you to use a WordPress PDF Viewer Plugin to help you do that. In the blog, we would like to bring you a list of many useful yet easy-to-use WordPress PDF Viewer Plugins. So, all you need to do is explore the blog and select the best one for your site.
Why should you use WordPress  PDF Viewer Plugin for your website?
It is normal that you can find problems when you show a PDF file on your WP site because, by default, WordPress does not allow you to upload or show PDF files. Therefore, if you want to show PDF files on your site, you need to connect them to a portable document file landing on a PDF viewer in the browser or provide you an option to download them. Understanding your difficulty, today, we picked up some powerful WordPress PDF Viewer Plugins that can help you pick up the best one. Let's choose the most suitable plugin for your site!
Top best WordPress PDF Viewer Plugin

PDF Embedder allows you to upload as well as embed PDF files into your site easily. In addition, this WordPress PDF Viewer Plugin also helps you to size PDF files automatically to their natural shape and size so that it can save you a large amount of time. It also includes a special method for you to embed PDF files via Javascript.
Provided features:
Full-screen mode
Edit page number to jump straight to page
Download button in the toolbar
Continuous scroll between pages
Hyperlinks are fully functional
Secure option
Track number of downloads and views
Highlights:
Simple but effective
Work very well
Great support

Google Doc Embedder enables you to embed some types of files into your WP page including Adobe Acrobat (PDF), Microsoft Word, Microsoft Excel, Microsoft PowerPoint, PostScript, and many other files. Mobile-friendly functionality for viewing PDFs and a great translation to many foreign countries are also included that help you to have a clear understanding of its function.
Provided features:
A quick embed button shows up in the post editor
Supports everything from PDFs to Word docs and PSDs to OTFs
Translates into ten different languages
Mobile-friendly functionality for viewing PDFs
Highlights:
Great plugin
Useful
Exactly as advertised

PDF Viewer is a PDF Viewer WordPress Plugin that is very easy to use. This WordPress PDF Viewer Plugin enables you to insert a PDF document into your site very easily. Moreover, it is also completely compatible with HTML5 and this plugin is powered by Mozilla PDF.js script.
Provided features:
Embed PDF document on site
HTML5-compliant
Powered by Mozilla PDF.js script
Highlights:
Very elegant
Useful plugin
Sophisticated

If you are finding a free PDF viewer plugin, the flowpaper is a professional and totally free one. Thanks to using this plugin, you can embed your PDF catalogs, brochures, flipbook as well as magazines for your website in real-time. Besides, this plugin also has clear documentation so that you can understand its function clearly.
Provided features:
Source of the PDF you want to embed
Set the theme for the viewer
Force the viewer to only show one page at the time
Set the header for the viewer
Open the viewer in a lightbox overlay
And more
Highlights:
Awesome work
Very nice
Great plugin

Here is a great WordPress PDF Viewer Plugin that allows you to show PDF files within browsers. PDF.js Viewer Shortcode gives you a professional search functionality as well as language support for almost foreign languages. This WordPress PDF Viewer Plugin also has great support for mobile devices and you can customize buttons easily.
Provided features:
Elegant speckled gray theme
Page navigation drawer
Advanced search functionality
Language support for all languages
Protected PDF password entry
Document outline
Advanced zoom settings
Support for mobile devices
Highlights:
Nice and responsive team
Work perfectly
Great functionality

DK PDF  is a PDF Viewer WordPress Plugin that gives you the option of altering your WordPress pages and posts into PDF files just by using a simple button. Moreover, you can also insert custom fonts to the PDF as well as configure the header and footer of PDF and insert custom CSS, custom logo and so on.
Provided features:
Add PDF button in posts and pages
Configure PDF header and footer
Add custom logo, custom CSS and more
Copy plugin templates for PDF customizations
Multiple shortcodes
Add custom fonts to the PDF
Highlights:
Perfect for e-books
Work great
Simple and effective

WP Advanced PDF is a great plugin that allows blog readers to generate PDF of posts of your blogs. What's more, you can have the ability to set a limit for PDF files for users who were registered and then display links to all visitors. You can also set a custom bullet style as well as insert watermark texts and photos to make PDF files become wonderful.
Provided features:
A pdf extract link into your blog
Include the header logo to pdf.
Set a custom bullet style.
Add watermark text and images
Customize fonts of header and content
Easily change margins, alignment, and pages
Set a file name for pdf
Set default blog title for pdf
Highlights:
Great plugin
Absolutely recommended
Compatible

PDF & Print by BestWebSoft is a great WordPress PDF Viewer Plugin that enables you to generate PDF files as well as print them very easily and quickly. In addition, you can also have the ability to insert buttons of PDF and print into your WordPress pages, widgets, and posts.
Provided features:
Display data generated by shortcodes
Add a title and featured image
Set button type
Automatically add PDF & Print buttons
Add buttons to the widget area
Add buttons via shortcode
Set custom featured image size
Set PDF document size
And more
Highlights:
Very good support
Excellent utility
Really Awesome

Here is a simple and lightweight WordPress PDF Viewer Plugin that allows you to embed a PDF from your media library into an object tag or Google Doc Viewer like a fallback. Embed PDF Viewer is also compatible with multi-site and works great on any mobile device.
Provided features:
Works with multisite and mobile devices
Super lightweight with no gimmicks
Does what it was created to do
world reachable link
Highlights:
Great PDF Viewer plugin
Simply simple
Useful
Another WordPress PDF Viewer Plugin in the list we would like to introduce to you is PDF Poster. With the help of this plugin, it's easy and simple for you to insert the PDF files in any post or page you want. Besides that, this plugin also offers you the Gutenberg PDF Viewer Block feature. However, if you want to get more useful features, you need to upgrade the plugin to the premium version.
Provided features:
Embed pdf file without the black viewer frame
Use the shortcode to insert pdf without listing
Control OverView full-screen Button.
Translate Download and View Full-Screen buttons
Set Jump to the page number to show a specific page of pdf file
Highlights:
Lightweight
User-friendly
Easy to use

Eventually, don't hesitate to explore Wonder PDF Embed. In other words, this WordPress PDF Viewer Plugin will help you add as well as display PDF files on your site effectively thanks to Mozilla's PDF.js. So, let's take a look at its features below.
Provided features:
Embed and display PDF files in WordPress posts or pages
Support to create a PDF carousel
Enable to hide the download button, the print button, and the text selection tool menu item in the PDF viewer toolbar
Highlights:
Easy to use
Responsive
Helpful
Conclusion
Thanks for reading! We hope that this article about the collection of top powerful WordPress PDF Viewer Plugins can help you to show PDF files for your site! If you find it useful, don't forget to share it with your friends. If you have any questions, leave a comment below. We will answer it as soon as possible.
Besides, you can access free WordPress themes to have a more attractive design for your websites.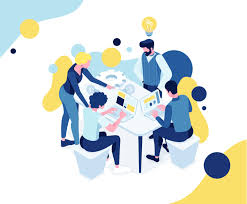 Latest posts by LT Digital Team (Content & Marketing)
(see all)