WordPress cannot create as well as embed PDF files for your posts and pages. Therefore, in order to do it, you absolutely need the help of a plugin. Therefore, we decided to recommend to you the collection of outstanding and effective WordPress PDF Plugins in the blog today.
What can WordPress PDF Plugins do for your site?
Installing WordPress PDF Plugin offers you many valuable advantages including allowing you to insert buttons of PDF into any area, tracking the number of downloads and views, and much more. To have the best plugin that is suitable for your site, you should take a look at the features of each plugin below.
Top Useful WordPress PDF Plugins

PDF & Print by BestWebSoft is a great WordPress PDF Plugin that enables you to generate PDF files as well as print them very easily and quickly. In addition, you can also have the ability to insert buttons of PDF and print into your WordPress pages, widgets and posts.
Provided features:
Display data generated by shortcodes
Add a title and featured image
Add buttons to the widget area
Add buttons via shortcode
Set button type
Automatically add PDF & Print buttons
Set custom featured image size
Set PDF document size
And more
Highlights:
Excellent Utility
Very good support
Really Awesome

PDF Image Generator allows you to alter the cover page into jpeg and then attach it as a thumbnail file. What's more, this plugin also enables you to show a thumbnail icon as well as add PDF link into the editor comes with a cover photo. You can also set PDF as a photo and use its functions in a similar way as a photo file.
Provided features:
Hide Generated Image file
Replace link text with JPG
Delete Generated Image
Manage and output Generated Image
Set PDF as Featured Image
Allow controlling the maximum size of Generated Image
Set PDF as Featured Image and to use functions
Highlights:
Super stuff
Work perfectly
Great plugin

DK PDF is a PDF Viewer WordPress Plugin that gives you the option of altering your WordPress pages and posts into PDF files just by using a simple button. Moreover, you can also insert custom fonts to the PDF as well as configure the header and footer of PDF and insert custom CSS, custom logo and so on.
Provided features:
Add PDF button in posts and pages
Configure PDF header and footer
Add custom logo, custom CSS and more
Copy plugin templates for PDF customizations
Multiple shortcodes
Add custom fonts to the PDF
Highlights:
Works great
Perfect for e-books
Simple and effective

This plugin allows you to upload as well as insert PDF files into your site easily. In addition, this plugin also helps you to size PDF files automatically to their natural shape and size so that it can save you a large amount of time. It also includes a special method for you to embed PDF files via Javascript.
Provided features:
Full-screen mode
Edit page number to jump straight to page
Download button in the toolbar
Continuous scroll between pages
Hyperlinks are fully functional
Secure option
Track number of downloads and views
Highlights:
Works very well
Great support
Simple but effective

WordPress PDF Light Viewer Plugin is a great option if you want to find a WordPress PDF Plugin for your site. By using it, you are able to insert any types of PDF documents into your WordPress site with thumbnail navigation such as normal, big or even very big files.
Provided features:
Unlimited PDF files.
Clear default look
CLI integration
Bulk PDF Import
Lazy loading pages integrated.
Pages zoom.
Pages navigation.
PDF Downloading
Dashboard flipbook preview.
Slider thumbnails navigation integrated.
And more
Highlights:
Easy and working
Perfect and beautiful
Awesome Indeed

WP Advanced PDF is a great plugin that allows blog readers to generate PDF of posts of your blogs. What's more, you can have the ability to set a limit for PDF files for users who were registered and then display links to all visitors. You can also set a custom bullet style as well as insert watermark texts and photos to make PDF files become wonderful.
Provided features:
A pdf extract link into your blog
Include the header logo to pdf.
Set a custom bullet style.
Add watermark text and images
Customize fonts of header and content
Easily change margins, alignment, and pages
Set a file name for pdf
Set default blog title for pdf
Highlights:
Great plugin
Absolutely recommended
Compatible

PDF Viewer is a PDF Viewer WordPress Plugin which is very easy to use. This plugin enables you to insert a PDF document into your site very easily. Moreover, it is also completely compatible with HTML5 and this plugin is powered by Mozilla PDF.js script.
Provided features:
Embed PDF document on site
HTML5-compliant
Powered by Mozilla PDF.js script
Highlights:
Useful plugin
Very elegant
Sophisticated

The final WordPress PDF Plugin we would like to introduce to you is 3D FlipBook – PDF Flipbook Viewer, Flipbook Image Gallery. Thanks to this plugin, you can generate PDF flipbooks as well as utilize the plugin as a PDF viewer.
Provided features:
Support PDF links
Double pages PDFs
PDF search
PDF bookmarks
HTML, PDF, images as sources
And much more
Highlights:
Lightweight
Responsive
High perfomance
Conclusion
In short, the WordPress PDF Plugin is the most fantastic tool for helping you embed PDF files into your site and manage them effectively. If you have any queries or difficulties, don't hesitate to leave your comment below so that we can answer you as soon as possible.
Last but not least, we are providing a lot of responsive and free WordPress themes, so let's explore and get the most suitable one for your site!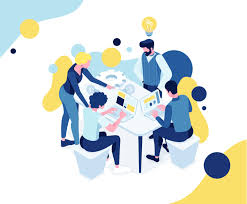 Latest posts by LT Digital Team (Content & Marketing)
(see all)