These days, there are many WordPress Weather Plugins available. Hence, you might feel befuddled and you have to waste much time attempting to choose the most reasonable plugin. Don't be stressed about that since we will assist you to save your time by gathering and showcasing the most useful and outstanding WordPress Weather Plugins for the WordPress site. You should simply investigate and pick the best one. Now, let's start to discover the collection.
What are the benefits of using the WordPress Weather Plugins?
If you are running a site that is relevant to outdoor activities, events, or weddings, bad weather can have a great impact on your business. For this reason, displaying weather forecasts to allows your customers to keep up with the weather condition is very necessary. In addition, by using this plugin, you can custom the background color that helps your weather information more stand out.
Top Best WordPress Weather Plugins

Weather Station is a great WordPress Weather Plugin that allows you to show the meteorological data which come from weather stations on your site. Besides, this plugin also consists of complete support for both free and paid services as well as a lot of models of weather stations.
Provided features:
BloomSky stations
Ambient Weather Network
All geolocation from OpenWeatherMap
Pioupiou wind stations
Netatmo station
Netatmo Healthy Home Coach
Stations supported by the software
Highlights:
Awesome plugin
Very professional
Amazing support

Using thisWordPress Weather Plugin, your users are able to choose a location that they want to display the weather information, In addition, you can also have an ability to show the current weather condition which includes current temperature, wind, humidity, UV, weather icons and so on.
Provided features:
Weather icons
Current conditions, hourly and long-term forecast
Easily styles to suit your theme
Multi-languages and units
Multiple widgets option
Detailed forecast
Users' ability to set preferred weather location
Placement in content or sidebar
Any location worldwide
Highlights:
Awesome widget
Works like a charm
Very kind and fast support

Here is the best weather plugin for WordPress that gives you an ability to insert infinite weather widgets as well as update the weather information into your site and sidebar. Besides, you can also generate weather, select options, set your city and country as well as edit its appearance very easily.
Provided features:
Set widget title.
Real-time weather forecasts.
Set default location: city and country
Minimalist & lightweight.
Compatible with any theme.
Super easy to use
Highlights:
Just Brilliant
A wonderful little gem
Awesome Job

Here is one of the most common WordPress Weather plugins that allows you to make your site become beautiful very quickly. Besides, this plugin also consists of many falling weather effects which are based on occasions and weather, so you can select the effects that you find suitable.
Provided features:
Falling effects according to weather & occasions
Select effect according to your mind
Decorate site according to the occasion
10+ falling effects on their site
Special falling effects
Highlights:
Awesome
Excellent Support
Best Effects

Here is a great WordPress Weather Plugin that you can use to alter the appearance of your site by adding weather press into your site. In addition, this is a great tool for you to receive weather information of any city or provides that you want coming with a powerful and beautiful front-end layout.
Provided features:
Basic administrator panel
Set the Secondary location
Change the look and feel of your site
Get weather data from many cities
Set the temperature unit
Beautiful and powerful front-end Layout
Highlights:
Displays nicely on our Intranet
Awesome customer service
Greatest weather plugin

WP-Parsi Iran weather is the best weather plugin for WordPress that gives you the ability to display existing weather conditions as well as weather forecasts on your site. Language support is also included which helps you to have a clear understanding of this plugin.
Provided features:
Multilingual widget with functionality
Show current weather and forecasts
Language Support:
Highlights:

This WordPress Weather Plugin enables you to show more than 6 hours before now as well as show the information of METAR and TEF coming from NOAA's Aviation Digital Data Service. In addition, using this WordPress Weather Plugin, you can also generate multiple examples that can use widgets or shortcodes.
Provided features:
Display up to 6 hours
PIREPs up to 200sm
URL of a user-supplied stylesheet
Data is cached for 30 minutes
WP-CLI Integration
An array of permitted HTML tags
Display METAR & TAF
Highlights:
Many features
Great support

This WordPress Weather Plugin allows you to show the current weather condition into your site in an easy way. Everything you need is to type in your U.S. zip code after that you click on save button. Here is absolutely a great choice because it is very compatible and easy to use.
Provided features:
Override the output template for the widget
Add a "views" directory and file named "custom-eww.php"
Example of using a custom template
Display the current weather on site
Highlights:
Well constructed plugin
Works great
Easy to setup
Conclusion
So, what do you think after taking a look at WordPress Weather Plugins in the blog? We hope that it will give you a few incredible ideas to assist you with realizing which is the best plugin for your site. Assuming that you accept this blog is valuable, don't hesitate to share it with your companions or other WordPress users?
Besides, we are building, developing, and offering 200+ free WordPress themes which are fully responsive, adaptable, and simple to utilize. Therefore, if you need to have another professional and eye-catching theme for your site, let's visit our site and explore the list. Thanks for your attention.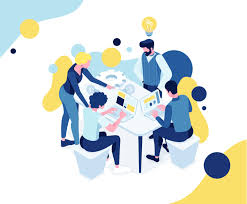 Latest posts by LT Digital Team (Content & Marketing)
(see all)