Let's use the top 9 best WordPress Zoom Plugin to enhance your website
If you are running an online store, you need to install a WordPress Zoom Plugin that helps your customer to zoom the image of your products. Thanks to that, your customer will have a chance to observe and understand more your items. With the benefits, in today's article, we recommend for you top best WordPress Zoom Plugin to bring much great experience for your customers.

First of all,  the useful tool we would like to introduce is WP Image Zoom. By using this plugin, you can easily create a magnifying glass on your images, all from a very intuitive WP admin interface. Your clients easily enjoy the nice details of your images on your websites. In addition, take advantage of many powerful features to increase your visitor experience and improve your revenue.
Features:
4 Zooming Types – Inner zoom, Round lens, Square lens, and outer zoom
Animation Easing Effect – add a touch of elegance to the zooming experience.
Fade Effect
Easily control zooming lens size, border color, border size, shadow, rounded corner, and others …
Works with WooCommerce
Works in Pages and Posts
Highlights:
Useful tool
Many powerful features
Work well

The second plugin that you shouldn't miss is Product Image Zoom For Woocommerce. With the support of this plugin, you can have the ability to display your product details to your customers. Moreover, it also enables you to magnify product images and set zooming features easily and quickly. With the premium version, you will have much great experience with an advanced setting panel.
Features:
Show a bigger size product image on mouseover.
Plug & Play.
No need for any extra settings.
Very lightweight.
Work with all WordPress themes.
Easy to use.
Developer-friendly & easy to customize.
Highlights:
Full documentation
Nice appearance
Easy to use

This tool provides your clients the ability to see the quality of your product in detail. Moreover, it is easy for you to insert a zoom effect into all your product images. Another good feature is that the WordPress plugin also adds a slider below the featured image with your product gallery images.
Features:
Show a bigger size product image on mouseover.
Customize zoom area width and height and the size of the image to show as zoomed image.
Enable or disable it on mobile devices.
Add a slider showing product image thumbnails.
Customize the slider behavior
Highlights:
Nice plugin
Translation ready

The simple tool is considered a useful WordPress Zoom plugin for you to add meta tags with zooming permission for mobile browsers. Therefore, your customers will have an excellent experience with your favorite smartphone. Furthermore, it also allows you to take this tiny plugin just to get the shiny magic zooming with your smartphone in your theme.
Features:
Doesn't collect any personal data
Adds silently the viewport meta tag with zooming permission
Easy to download
There are themes that are "responsive"
Allow mobile zooming definitely in your theme
Highlights:
Easy to use and set up
Excellent performance

If you want to present random images in any position in your posts, template files, or using widgets. This plugin is the right choice for you.  When you click the image, this tool will generate the pretty photo zoom effect. Moreover, you also have the ability to upload your images directly into the folder or set the available image folder location.
Features:
Simple and easy installation.
This will create thumbnail image.
Display one image on random order.
Pretty photo zoom effect on mouse click.
Highlights:
Fast and easy download
User-friendly interface
Optimal tool

In cases, your customers are difficult to read your content on your website, you need to install Text Zoom. Because it not only helps you modifies the text size without changing the paragraph's width but also provides 3 different options to control the font size changes of your users. Thanks to that, your visitors will feel more natural and comfortable when viewing your website.
Features:
Set your own colors to fully integrate the Widget into your site
Customize the widget's position
Choose your own opacity for the Widget
Add your Logo to the Widget so that it looks like your own feature.
Highlights:
Awesome features
Simple to set up
Well-structure

When customers want to purchase items on your online store, they always see your quality product in a realistic way Therefore, Zoom Magnifier Plugin will meet all of your customers' requirements, this tool allows customers to zoom, and view a product in maximum size. In addition, they can observe the details of the item before making an order.
Features
 Enable/Disable Zoom Magnifier Plugin.
Activate Plugin on Mobile
 Set Zoom Box Width and Height.
Set Zoom Box Position (Inside or Right)
Highlights:
Nice plugin
Free for download
High-quality features

Another great plugin that you should consider is Easy Product Image Zoom For WooCommerce. This tool allows you to add a zoom magnifier option. Therefore, your customer can inspect in detail the quality of your products by magnifying the product images. Moreover, it also provides a lot of magnifier styles to select and configure for your product images. This is truly a useful tool for your eCommerce store.
Features:
Show a bigger size product image on mouseover.
3 different types of zoom.
Variation product is compatible.
Easy to customize.
Plug & Play.
Very lightweight, only 32(kb).
Works with any theme.
Multilanguage compatible.
Works with wp multisite.
And much more..
Highlights:
Many effective features
Awesome look
A lot of available options

The final WordPress Zoom plugin in today's collection is Zooom. This tool is suitable for those who are running an ecommerce website. By using this plugin, your customers are able to zoom into an image without spawning additional overlays or pop-up windows that may cover your content.
Features:
Easy for download
Zoom all image on your website
Zoom content on the website
Highlights:
Conclusion
We have just listed all the nice WordPress Zoom Plugins for you. We hope that this post will bring you some great ideas to deal with your problems. In addition, if you are interested in themes, you can spend a little time dropping off our free WordPress Themes to explore more advanced themes for your websites.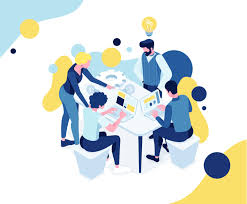 Latest posts by LT Digital Team (Content & Marketing)
(see all)