Show your product on the site attractively with the best WooCommerce Catalog plugin!
What are the benefits of Woocommerce Catalog plugins?
In today's collection, we will list some of the greatest Woocommerce Catalog plugins and its description, detailed features, and highlights. We hope that this article will somehow help you find the best one which is suitable for your Woocommerce site and support you to introduce all products to customers in the most beautiful way! Let's get started now!
Recommended WooCommerce themes that work well with catalog plugins
Top Woocommerce Catalog plugins

This is a simple to use and beautiful Woocommerce Catalog plugin with a request quote functionality. The plugin from imploding is fully responsive and free, really worth-trying!
Provided features:
Display items wherever you want with custom parameters, price (or not)
Able to customize the way products display
Customers can request a quote for all products/selected products from a catalog
 and more.
Highlights:
Simple to use and customize
Flexible
Work great on mobile.

This featured-rich Woocommerce Catalog plugin allows you to convert your online store (running Woocommerce) to a catalog website, partially or completely. Besides, you can use this plugin to get item inquiries from customers by inquiry form.
Provided features:
Product selling for selected product categories/specific products while other item categories/products are showing in the catalog.
Prevent store from selecting users. Users will only see the catalog
Customize a button or a link and add it to a product page/all products
 Disable/enable the exclusion rules
Choose the group of users (login users/not login users) to apply catalog settings
and more.
Highlights:
All major functions are free
Quick and efficient support
Intuitive and simple to use.

Designed to show off your products in an attractive way, this Woocommerce Catalog plugin makes everything easy for you to customize the format of the catalog. A huge amount of other effective features are included for you to get the most powerful website.
Provided features:
Support three default layouts of product catalog
Set selling prices for items
Switch on/off selling prices for the whole catalog or specific items
Set sale prices for products, and easily toggle sale prices on and off for the entire catalog or individual products
Support widgets for showing current products/product list…from your directory
 Upload and import products directly from a spreadsheet for your product catalog
Highlights:
Easy to set up
Good support
Great customization options

The Product Catalog plugin from YITH will be a good choice for your site if you want to convert your site to an online catalog for meeting the needs of customers. With this plugin, you can perform your warehouse maintenance actions to your customers without putting your site offline, which somehow improves customer loyalty. That's great!
Provided features:
Disable/Enable Catalog Mode
Hide the "Add to Cart" button on the product detail page of Woocommerce as well as other pages
and more.
Highlights:

It is possible for you now to change your Woocommerce site to catalog mode by using this Woocommerce Catalog plugin and hiding the "Add to Cart" button, ratings, price, reviews… It is also completely compatible with the Support Ticket System by the Phoenix plugin.
Provided features:
Ratings from shop page and product page
Hide Price tag/add to cart/ratings/reviews from the product page and shop page
Customize button and add it by giving link
Style customized button
Open link in the new window
User Role based catalog mode.
Open Pop up when clicking on the custom button
and more.
Highlights:
Easy to use
Great support

Product Catalog – Catalog for WordPress is a suitable plugin for advertisement, sale as well as demonstration sites. Thanks to using this plugin, you can get a full option to generate your personal online store including a product catalog.
Provided features:
Add an unlimited number of products
5 beautiful views
Fully Responsive Product Catalog
Product Catalog Image Zoom Option
User-Friendly Product Catalog Admin Panel
And more
Highlights:
Incredibly easy
Amazing plugin

Product Catalog Simple is an effective tool that allows you to control as well as show your X catalog in an effective way. Furthermore, this WooCommerce plugin also provides you maximum compatibility with other plugins as well as custom post taxonomies and post types for items and categories as well.
Provided features:
Total output control
User-friendly design
Modularity philosophy
Display items with a shortcode
Display categories with a shortcode
Highlights:
Excellent plugin
Really useful
Easy to install

Simple Catalog for WooCommerce gives you the ability to display your products and then sell them effectively. Thanks to this plugin, you can also power your WooCommerce shops and then control all your products easily.
Provided features:
Hide the Product Price
Display a message to your customers
Manage all your products
Showcase your products rather than sell them
Highlights:
Simple and useful
Work like a charm
Trendy WooCommerce themes that you must try, it's FREE!
Conclusion
That's all of our collection today! Don't forget to visit our free WordPress themes to find a more beautiful design of WordPress CMS.
Thank you so much for reading! If you have any question, please leave a comment below or contact us, we will reply as soon as possible!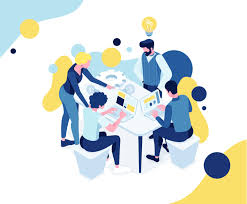 Latest posts by LT Digital Team (Content & Marketing)
(see all)