It's time to create new or re-design your websites to bring it to the next level.
Check out Top 110+ Best Free Joomla! templates Listing of 300+ Best Free WordPress themes
Come and get the best Woocommerce Rewards Plugin to encourage your visitors to become loyal customers!
To create motivation that makes your customers back to your site, one of the best way is giving away rewards points. In order to help you manage rewards points easier, we are going to introduce top best FREE Woocommerce Rewards plugin which highly commended from many Woocommerce users. Let's take a look!
There are many things you can do with this amazing myCRED Woocommerce Rewards plugin, such as storing reward systems, online banking, monetize from content, and more. This plugin, in another word, is a strong point management system to build for your site a wider range of point related applications.
Provided features:
Deduct or reward point automatically
Support popular 3rd party plugin like buddyPress, Woocommerce…
Community leaderboard
Support many popular languages: Chinese, Japanese, France, Sweden,…
Highlights:
Well-documented
Easy to use
Great support service.
Woocommerce Thank You Page is a Woocommerce Loyalty Rewards Plugin which allows you to create customer loyalty and increase profit by providing a Thank You custom page. With this plugin you can access to powerful components for encouraging customers' loyalty and raising sales without any code skill required.
Provided features:
Providing coupons, HTML, video & image, text blocks, social share, recommend products,…
Show your customers personalized order confirmation
Able to refer customers with their first name by dynamic merge tags
Highlights:

A great Woocommerce Rewards plugin that offers you various ways to rewards customers based on their purchase, referrals, social network actions, bookings,…
Provided features:
Earn referrals and run social network give aways.
Give points away based on sales from Etsy store
Highlights:
Simple to use
Able to earn traffic/ follower on social networks.

Containing a Reward System for creating customer loyalty. With this Woocommerce Rewards plugin, it is possible for your customers to get reward/ discount after purchasing from your site.
Provided features:
Determine how many points your customers will gain by each purchase
Determine how many points will be enough to get a coupon or gift.
Highlights:
Easy and fast configuration
No special Adds-On required.
This is a worth-trying Woocommerce reward points free plugin which motivates customers back to your site and encourages them to become loyal to diversity ways to rewards customers.
Provided features:
Offer you more than 20+ options to reward.
Create customized messages to send customers.
Create promotions with limit time
Highlights:
Support various integrations such as:  Shopify Product Review, Referral, Juge.me, Mailchimp,…

By Woocommerce Points & Reward plugin, your customers are getting easier to earn points when purchasing items on your Woocommerce store. It's also convenient for you to follow points that collected by customers from your backend and reward them.
Provided features:
Set points customers will get with each purchase
View list of users and their points.
Edit points gained by users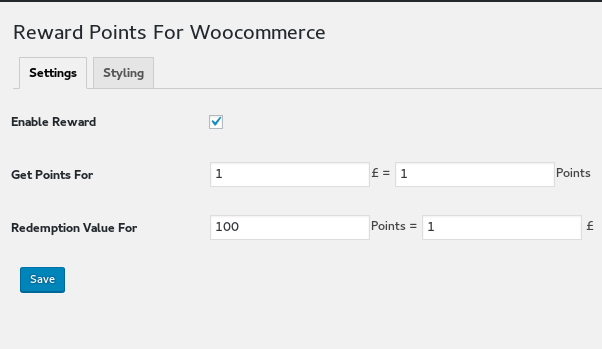 A powerful Woocommerce Rewards plugin to give your customers reward points based on items they purchase/ amount of money they spend.
Provided features:
Set reward points based on how much money that customers spend.
Set value of redemption.
View customers total points
Highlights:
Compatible perfectly with Ticket System of Phoeniixx plugin.

There are many kinds of points that you can use to reward your customers when your site has events. Wordpoint also provides a Ranks component which ranks customers based on points.
Provided features:
Send points to customers base on comments, post, times they visit,…
Admin can check all points transactions.
Conclusion
That's all of our collection of the best Woocommerce Rewards Plugin today! We hope that you can find at least one suitable plugin for having more loyal customers. Furthermore, if you're looking for WooCommerce Themes to create a professional WooCommerce site, you can refer to these Free WooCommerce Themes! Don't hesitate to share with your friends if you find this article helpful!
Thank you so much for reading! If you have any question, don't hesitate to comment below, we will reply as soon as possible!
Are you Web Freelancer or Web Design Company? Join our Club and Access our Resource!
Access 500+ PRO Premium Joomla! and WordPress themes with $19,200 just $149, Quickstart Package included!