Get more traffic from your customers with these Best Woocommerce Referral Plugins!
Why should you try Woocommerce Referral Plugins?
In today's article, we are going to introduce to you the best Woocommerce Referral Plugin for a WordPress website, give you a chance to increase your site's sales by taking advantage of words of mouth! Don't hesitate anymore, take a look!
Recommended WooCommerce themes that work well with referral plugins
Top Woocommerce Referral Plugins

This plugin is one of the best Woocommerce refer a friend plugin that provides your site with a powerful and elegant referral system. In spite of giving away money to the referrals, you can reward them free products, or coupons which they can use to get discounts when purchasing items on your site. It all depends on coupon settings.
Provided options:
Set value for each coupon;
Define the type of coupon, define the minimum order.
Highlights:
Coupons are only created when the order is marked as complete, which prevents your site from abusing.

It is estimated to improve your site's conversion rate up to 25% by providing customers who did the payments with coupons. These coupons will be used for their purchases in the next return by taking their friends to your store.
Provided features:
Let your sales grow virally
No design or coding skills required
Convert your paying customers into your loyal affiliates
Translates to any language
Highlights:
Setup easily
Does not require design or coding skills
Support translating to any language.

Gratisfaction is a powerful Woocommerce refer to a friend plugin supplying your site with various ways to reward customers who have purchases by purchases, bookings, social media actions, quiz,…
Provided features:
Get referrals & run engaging social media giveaways.
Giving away loyalty points, rewards, or both by entering your loyalty program, contests, giveaways & promotions!
Reward points for sales on the Etsy store
Highlights:
Easy to use, not require coding skills

An easy-to-use Referral Marketing software for creating successful customer referral campaigns just within few minutes to attract new customers. With this plugin support, you can create many campaigns without any code skill requirement.
Provided options:
Provide 4 Rewards types – Share, Sale, Registration, Mobile App Install.
Select unique/static coupons or other forms of gratification like offline shipment.
Able to export data of referral campaign.
Highlights:
Non-blocking, high-performance code

ReferralCandy is an amazing plugin that allows you to automate customer referral campaigns efficiently for your WooCommerce store.
Provided options:
Get more sales from word-of-mouth
Add a refer-a-friend program to your store
Reward customers for referring their friends to your store
Give your site a personal reward link that they can share with their friends
Highlights:
Excellent Support Service
Great functionality
Super helpful

When your customers make purchases, referrals will be created automatically. This plugin allows you to set referral rate/ commission rate for your affiliates to get credited with a referral which is based on the rate of each sale's total net amount. When your customers make purchases, referrals will be created automatically.
Provided features:
An outstanding affiliate and growth marketing platform
Let your partners earn commissions on referred sales
An advanced integration
Set a referral (commission) rate
Highlights:
Easy and excellent
Great support

Retain is a great WooCommerce Referral Plugin that you can grow your sales. By using it, you are able to generate and then automate a powerful customer referral campaign for your stores. Besides, this plugin also allows you to drive your repeat purchase by sending a special coupon for your next purchase.
Provided features:
Recover abandoned carts
Referral / Refer-a-Friend Program
Next Order Coupons
Automatically send recovery emails
Highlights:
Great Support
Works well
Excellent plugin

This WooCommerce plugin enables you to attract your customers and then increase your business market. Besides, thanks to using this plugin, you are able to track the referrers, total credits, and sales as well.  It also helps you to send emails to referral users and remind them about their referral points.
Provided features:
Earn credit points whilst their followers buy products
See a complete list of registered users
Redeem your points at the time of personal purchase
Customized email templates
Set Auto Join or Manual join option
Increase sales through a referral chain
See your earned point in the account area
Invite friends through social media
And more
Highlights:
Trendy WooCommerce themes that you must try, it's FREE!
Conclusion
That's all of our collection of the best Woocommerce Referral Plugin. We really hope that you can find at least one suitable plugin for your Woocommerce site! Furthermore, if you're looking for WooCommerce Themes to create a professional WooCommerce site, you can refer to these Free WooCommerce Themes!
Thank you so much for reading! If you have any question, don't hesitate to comment below, we will reply as soon as possible!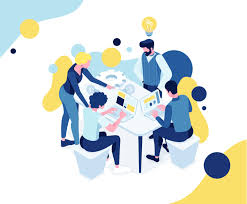 Latest posts by LT Digital Team (Content & Marketing)
(see all)