Come and get the best Woocommerce Rewards Plugin to encourage your visitors to become loyal customers!
The benefit of using Woocommerce Rewards Plugins
To create motivation that makes your customers back to your site, one of the best ways is to give away rewards points. In order to help you manage rewards points easier, we are going to introduce the top best FREE Woocommerce Rewards plugin which highly commended by many Woocommerce users. Let's take a look!
Recommended WooCommerce themes that work well with rewards plugins
Top Woocommerce Rewards Plugins

Points and Rewards for WooCommerce is one of the most powerful WooCommerce Reward Plugin that allows you to turn your loyal customers into your loyal fans. Through this plugin, you can also generate a membership program which helps you to reward your loyal customers with exclusive offers.
Provided features:
Create a membership program
Track the points transaction of every customer
Notify customers through email for every point's transaction
Provide reward points in different languages
Alter the point value for the order total and cart redemption
Provide points on signup, referrals, purchase, etc.
And more
Highlights:
Good plugin and service group
Useful plugin
Fast and responsive

There are many things you can do with this amazing myCRED Woocommerce Rewards plugin, such as storing reward systems, online banking, monetize from content, and more. This plugin, in another word, is a strong point management system to build for your site a wider range of point related applications.
Provided features:
Deductor reward point automatically
Support popular 3rd party plugin like BuddyPress, Woocommerce…
Community leaderboard
Support many popular languages: Chinese, Japanese, France, Sweden,…
Highlights:
Well-documented
Easy to use
Great support service.

WooCommerce Thank You, Page, is a WooCommerce Loyalty Rewards Plugin that allows you to create customer loyalty and increase profit by providing a Thank You custom page. With this plugin, you can access powerful components for encouraging customers' loyalty and raising sales without any coding skill required.
Provided features:
Providing coupons, HTML, video & image, text blocks, social share, recommend products,…
Show your customers personalized order confirmation
Able to refer customers with their first name by dynamic merge tags
Highlights:

A great Woocommerce Rewards plugin that offers you various ways to rewards customers based on their purchase, referrals, social network actions, bookings,… In addition, by using this plugin, you can also create multiple lists and sync including many common ESPs such as Aweber, Campaign Monitor, Klaviyo, Constant Contact, and so on.
Provided features:
Get feedback on your products/services
Increase awareness of your offers, products, or services
Get traffic, leads & sales
Build multiple lists and sync with popular ESPs
Convert your visitors into customers
Get Repeat Purchases & Increase Customer Lifetime Value
Increase social sharing of your message or offers
Get social media traffic to your website
Boost Sales by offering instant gratification
And more
Highlights:
Simple to use
Able to earn traffic/followers on social networks.

Containing a Reward System for creating customer loyalty. With this Woocommerce Rewards plugin, it is possible for your customers to get reward/ discount after purchasing from your site.  In addition, you can also customize your emails and widgets easily without needing code knowledge.
Provided features:
Determine how many points your customers will gain by each purchase
Configurable emails
Wizard on the first install to help getting started
Points and rewards history
Add/Remove Points per user/group
Process past orders to give points
WPML Compatibility
Determine how many points will be enough to get a coupon or gift
And more
Highlights:
Easy and fast configuration
No special Adds-On required.

This is a worth-trying Woocommerce reward point free plugin which motivates customers back to your site and encourages them to become loyal to diverse ways to rewards customers.
Provided features:
Offer you more than 20+ options to reward.
Create customized messages to send customers.
Create promotions with limited time
Highlights:
Support various integrations such as Shopify Product Review, Referral, Juge.me, Mailchimp,…

HostPlugin is a perfect tool for you to reward your loyal customers who make purchases or other actions on your site using points. In addition, through this plugin, you can also determine how many reward points can get for each time as well as display the point history on both admin and customers' sides.
Provided features:
Free Rewards Points System for WooCommerce
Disable customers from earning points
Purchase products using points
Works on simple products, grouped products, and variable products
Reward points for product purchase, signup & product review
Determine the number of reward points can be earned for purchases
Define the value of points for discounts
Display points history on both the admin side and customer side
Customize the frontend messages
And more
Highlights:
Great plugin
Various features

By the Woocommerce Points & Reward plugin, your customers are getting easier to earn points when purchasing items on your Woocommerce store. It's also convenient for you to follow the points collected by customers from your backend and reward them.
Provided features:
Setpoints customers will get with each purchase
View the list of users and their points.
Edit points gained by users
Highlights:

A powerful Woocommerce Rewards plugin to give your customers reward points based on items they purchase/the amount of money they spend. Moreover, this plugin allows users to see the reward point balance directly on their pages. You can also get the ability to edit the points notification message as well.
Provided features:
Set reward points based on how much money that customers spend
Option to set the redemption value
Users can see the reward point balance on his account page
Set value of redemption
View customers total points
Admin can see the complete reward points details
Highlights:
Great Rewards Plugin
Compatible perfectly with Ticket System of Phoenix plugin
Good support

There are many kinds of points that you can use to reward your customers when your site has events. Wordpoint also provides a Ranks component which ranks customers based on points.
Provided features:
Send points to customers base on comments, posts, times they visit,…
Award points to a user when they leave a comment
Show how many points a user has
Admin can check all points transactions
Award points to a user when they visit your site
And more
Highlights:
Awesome Plugin
Simple to set up
Work great
Trendy WooCommerce themes that you must try, it's FREE!
Conclusion
That's all of our collection of the best Woocommerce Rewards Plugin today! We hope that you can find at least one suitable plugin for having more loyal customers. Furthermore, if you're looking for WooCommerce Themes to create a professional WooCommerce site, you can refer to these Free WooCommerce Themes! Don't hesitate to share with your friends if you find this article helpful!
Thank you so much for reading! If you have any question, don't hesitate to comment below, we will reply as soon as possible!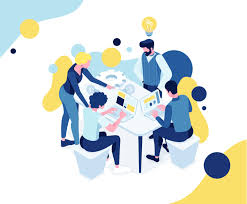 Latest posts by LT Digital Team (Content & Marketing)
(see all)