Introduction
As you know, if you are a super user, Joomla will allow you to add or remove different user accounts. In addition, you can specify other users with different levels of access and privileges. This is extremely important and necessary. Imagine that if all users had the same privileges and access levels, it would be very difficult for you to manage the content as well as to build the site structure. Therefore, for users with different roles, their classification of usage rights to your website should also be different. In today's post, we will guide you to create and manage user accounts in Joomla 4.
How to Create And Manage User Accounts In Joomla 4
Creating a Joomla user account
The first step you need to do is log in to your Joomla 4 admin area. On the toggle menu, let's go to Users -> Manage. After that, at the top left of the screen, simply click on the New button.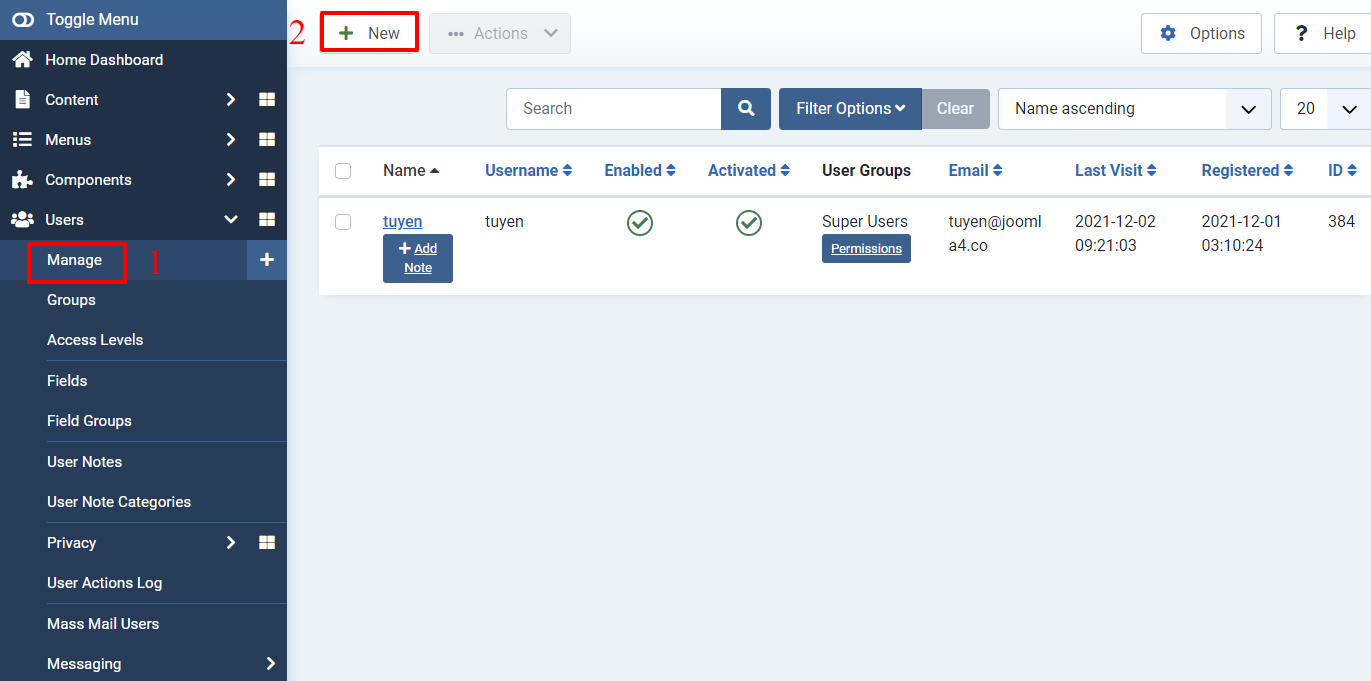 Now, a New User Details section will appear for you to fill out the vital information. So, you have to enter the name, login name, password, and email.
After finishing filling out the account details, you just need to press the Save & Close button. Everything is done.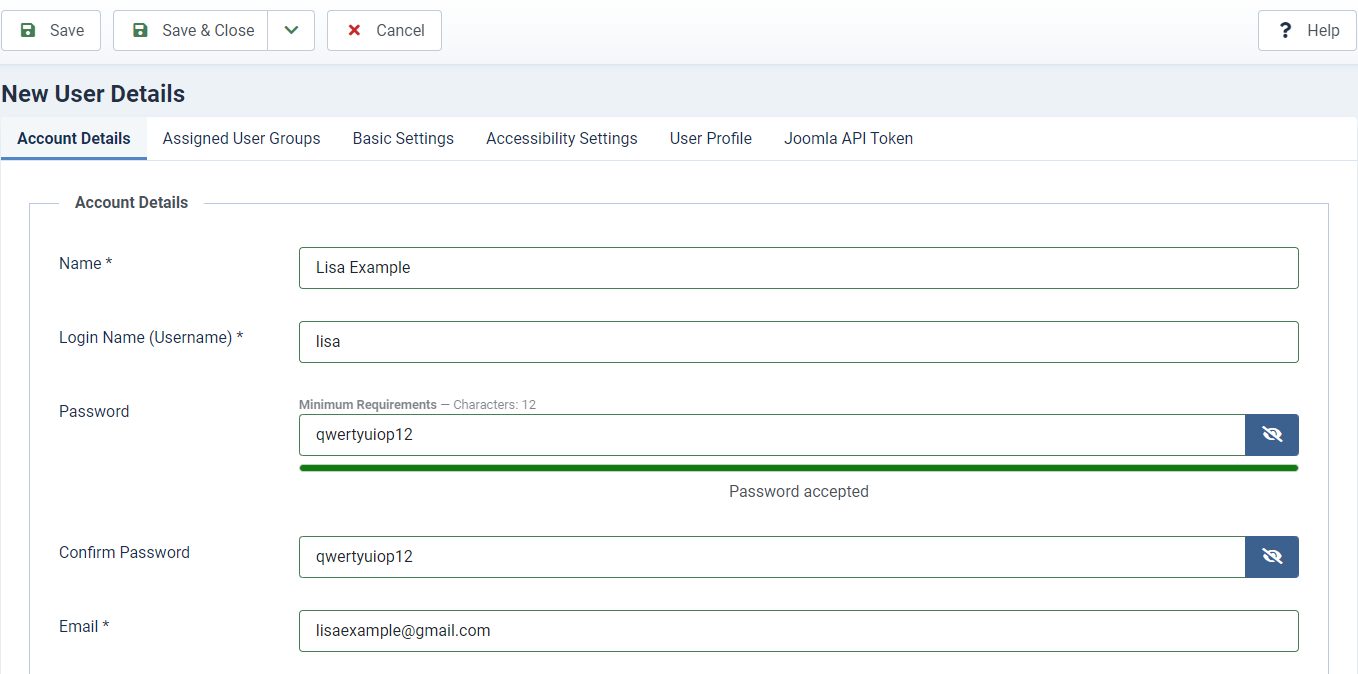 All types of user accounts and access
Joomla will allow you to choose and set up access levels for different user accounts. Let's see what are the outstanding features of each type of user accounts and access.
Public/ Guest: This level will allow the users to read the topics or information on your site. It may be a forum for them to explore and read. However, they can't edit or post anything on your site.
Manager: A manager is able to access the administration area, but it is limited to content moderation. That means he/she can only generate or customize posts. However, in terms of the technique of the website, he/she can't access it.
Administrator: An administrator has all the rights that an administrator has. In addition, he/she can install external modules or components to change the operation of the website.
Registered: Those who can log in to the website as a member of the site, but do not have any privileges in editing content or managing the site.
Author: An author can create as well as edit content, but he/she isn't able to publish the content. The author's content will be published after approval. So, it's a great idea for website owners to manage and review all content before they were published.
Editor: An editor will be allowed to post or edit any unpublished content. However, he/she doesn't have a right to edit the published content.
Published: A publisher can create, edit and publish the content before, during, and after publication.
Super User: A super user will have the total privilege to do anything for the website, from creating, editing, or installing, etc.
Assigning user privileges to the accounts
Now, if you want to assign different group privilege levels and manage the existing account, let's follow the following steps.
Firstly, let's open Users -> Manage, then choose the user you need to edit.
For instance, we would like to edit the Lisa Example account, so we will click on the name of the account.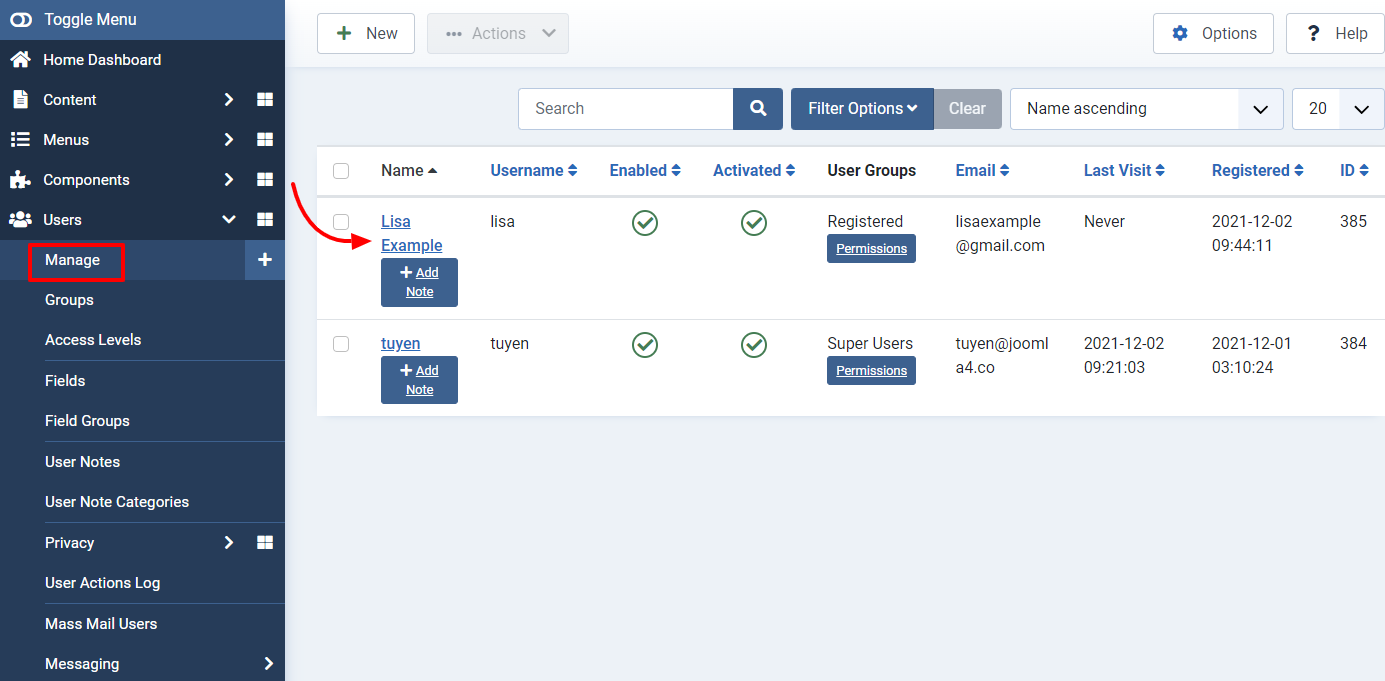 In the Assigned User Groups tab, you simply select the user group level that you want to assign to the account.
Don't forget to save all your changes after finishing.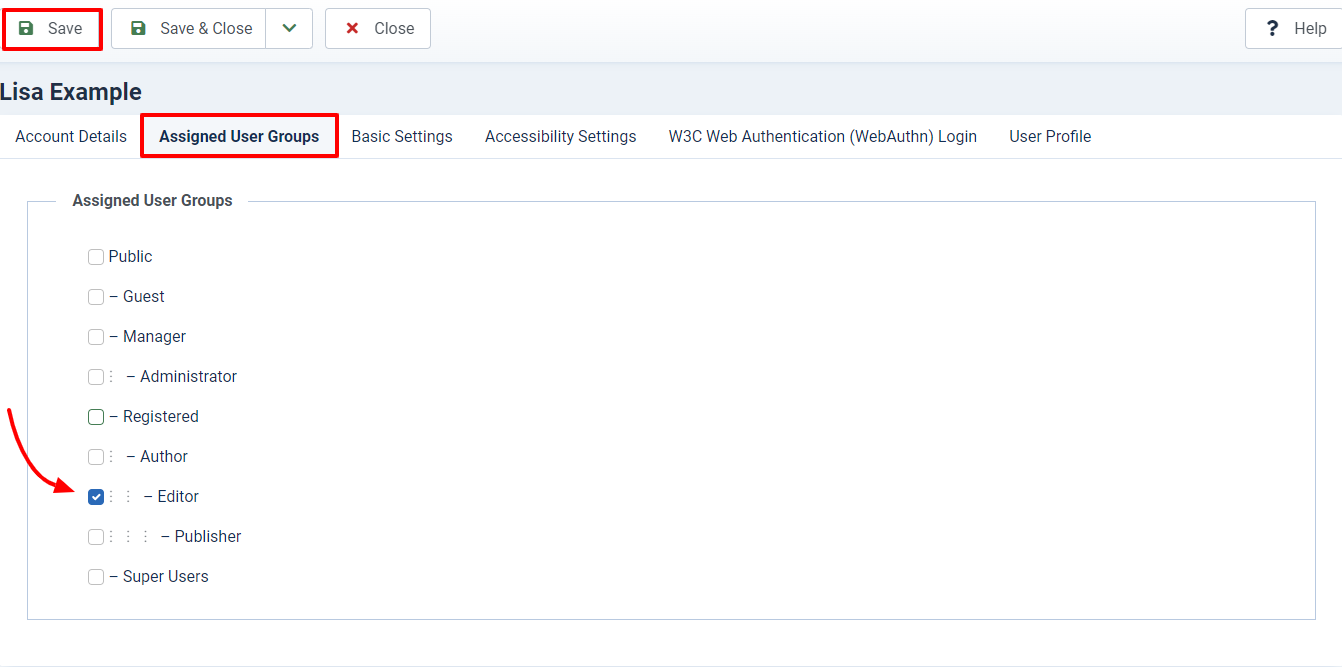 Wrap Up
In conclusion, after reading the blog, we believe that you know how to create and manage user accounts in Joomla 4. However, let's remember to always exercise caution when adding a new user as well as assigning privileges. Hope you enjoy the blog today.
If you think the blog is great, don't hesitate to share it with your friends. What's more? Don't forget that we come with many Joomla 4 Templates, so it's easy and simple for you to get the best one for your site. Let's take a look!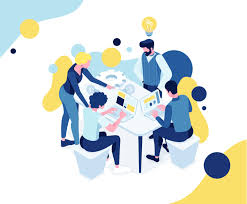 Latest posts by LT Digital Team (Content & Marketing)
(see all)