The world of e-commerce is constantly evolving, and user experience plays a pivotal role in the success of online stores. One often overlooked aspect of this experience is the shopping cart. Therefore, today, we'll explore some of the top WooCommerce mini cart plugins that can help you enhance your mini cart's features, appearance, and functionality. Let's go.
The benefits of using Woocommerce Mini Cart Plugins
By using WooCommerce Mini Cart Plugins, you are freely able to get the following benefits:
Improved user experience: Woocommerce Mini Cart Plugins provide a convenient and efficient way for your customers to view and manage their shopping cart without leaving the current page. This improves the overall user experience by reducing the number of steps required to view cart contents and proceed to checkout.
Cross-selling and upselling opportunities: Some plugins offer additional features such as displaying recommended products or related items in the cart. This presents cross-selling and upselling opportunities to encourage customers to add more items to their orders, ultimately increasing the average order value.
Increased conversion rates: By making the shopping cart more accessible and user-friendly, Woocommerce Mini Cart Plugins can help enhance conversion rates. Customers can easily view their carts and make changes to their orders, leading to fewer abandoned carts and increased sales.
Recommended WooCommerce themes that work well with Mini Cart plugins:
Top Woocommerce Mini Cart Plugins

The first Woocommerce Mini Cart Plugin in this list is Mini Cart Drawer For WooCommerce. Thanks to it, you are able to design and configure the mini cart and then showcase it on your WooCommerce website without any trouble. So, it's time-saving for you to improve customers' experience when they go shopping on your online shop.
Main features:
Customize mini cart icon & content
Select suitable color
Configure it by WP Customizer
Display a mini cart in your WooCommerce shop
Highlights:
Easy to use
Lightweight
Flexible

Secondly, why don't you have a look at the WooCommerce Mini Cart – Menu Cart Plugin? With the help of this Woocommerce Mini Cart Plugin, it's very simple and easy for you to design your mini cart in your own style. After that, you can choose the position to present it or use a shortcode to do that.
Main features:
Add a mini cart dropdown to the menu
Use a shortcode to add a mini cart dropdown button anywhere you want
Modify cart & checkout button texts
Highlights:
Useful
Nice support
Time-saving

Another Woocommerce Mini Cart Plugin in the collection you should have a look at is the Mini Ajax Cart for WooCommerce. That is to say, this plugin is useful for you to create and modify a lot of mini carts with three different layouts. Besides that, you can also enable or disable the mini cart on your pages in a few simple steps.
Main features:
Generate an unlimited number of mini carts and display the cart items in 3 different layouts
Showcase or hide the created mini cart on selective pages only
Design your mini shopping cart
Highlights:
Convenient
Wonderful documentation
Simple to use

YITH WooCommerce Added to Cart Popup is the next Woocommerce Mini Cart Plugin we would like to introduce to you. This plugin gives you the ability to adjust the mini cart appearance, including its color, icon, and much more. Besides that, it also allows you to choose anywhere on your site to display the mini cart to enhance the experience of your potential clients.
Main features:
Customize the mini cart style (icon, colors, border radius, and so on)
Set the floating mini cart position on the screen with drag&drop
Show/hide mini cart icon
Select the position to show the mini cart on desktop resolutions/mobile devices
Highlights:
Various extra options
Easy and simple to use
Time-saving

Minicart for WooCommerce is the final Woocommerce Mini Cart Plugin we want to mention today. With the assistance of the plugin, you can easily and smoothly complete all tasks related to generating, designing, and displaying the mini cart on your WooCommerce shop.
Main features:
Generate and display a mini cart on your WooCommerce store
Select available cart icons
Add floating mini cart on different positions
Edit the color scheme or upload mini cart icons
Highlights:
Simple to set up
Helpful
Good support
Trendy WooCommerce themes that you must try, it's FREE!
Wrap Up
In the competitive world of e-commerce, even small improvements to user experience can make a significant impact on sales and customer satisfaction. The mini cart, a crucial element of the online shopping process, can be enhanced and customized using the Woocommerce Mini Cart Plugins mentioned above. So, don't hesitate to try one of them for your online shop now.
Furthermore, we are providing various highly customizable, responsive, and free WooCommerce WordPress themes. Don't miss them whenever you need to get a new theme.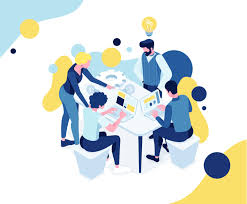 Latest posts by LT Digital Team (Content & Marketing)
(see all)