Introduction
In fact, not all image editing requires the use of Photoshop or the support of other photo editing tools. If you only want to do some basic editing actions in WordPress. They include cropping, flipping, scaling, and rotating your photos, this platform completely comes with available features. Therefore, it is easy for you to edit an image in WordPress as your preference without using any extra image editing software.
How to Edit WordPress Images
In today's step-by-step guide, we will share with you how to edit images directly on the WordPress platform. Let's follow the detailed sections below.
Upload images to WordPress library
In order to edit an image in WordPress, first of all, you have to upload images to your WordPress website first, otherwise, if you want to edit the available images in the WordPress library, you can leave this step.
Option 1: Upload image in the WordPress admin area 
You just go to Media> Add New and click on Select files to upload images from your computer.

Option 2: Upload image in the editing field
If you want to edit an image directly while you are editing your post, you need to click on the "Add media" option above the editing area. And then click on Upload files to upload new images.

Edit Images in WordPress
Next, you need to choose an image to edit.
Option 1: Choose an image in the WordPress admin area
Just navigate to Media>Library and choose the image which you want to edit. It will open a popup window with a lot of image information such as its name, size, file types, and dimensions.
To start editing the file, let's click on Edit image below the preview of the image.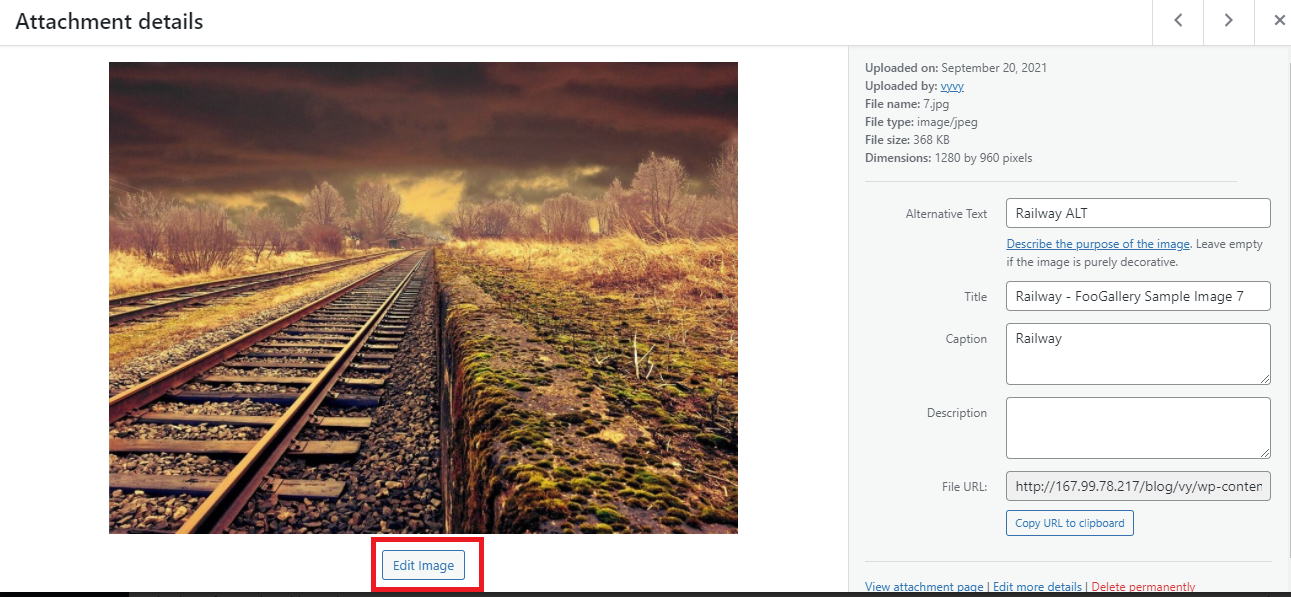 Option 2: Choose an image while editing a post
After choosing an image, let's take a look at the Attachment Details on the right-hand screen. You can view details about this image, quickly click on the Edit image option to start.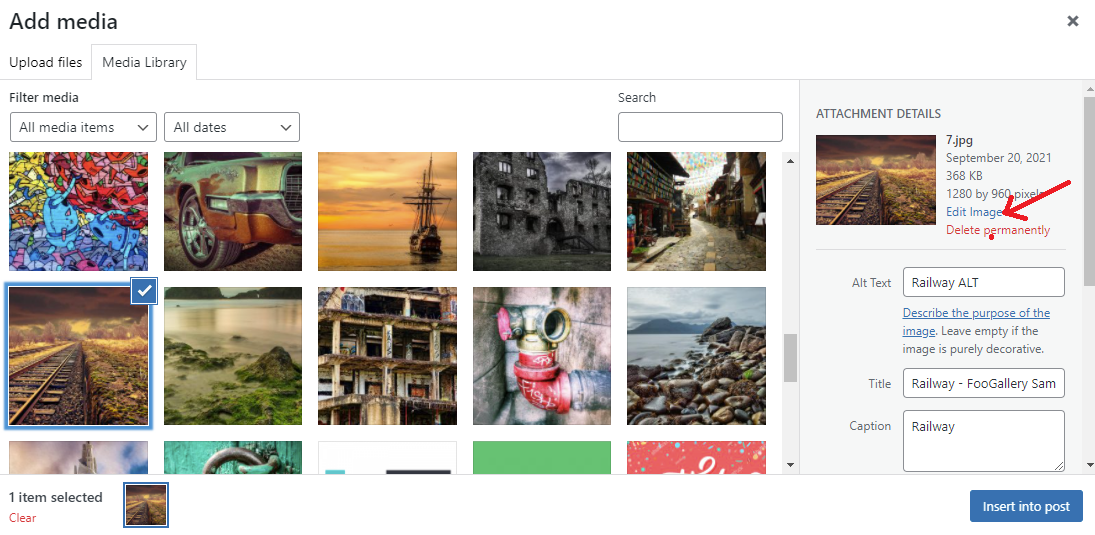 If you want your image to appear perfectly on your website, you need to crop it to a specific size. To do that, you easily click on the Crop button and manually drag the frame to select the area you want to crop. And then, hit the Crop button again to finish cropping the image. You can view the rate of the selected image on the right-hand screen. Remember click on the Save button to save changes.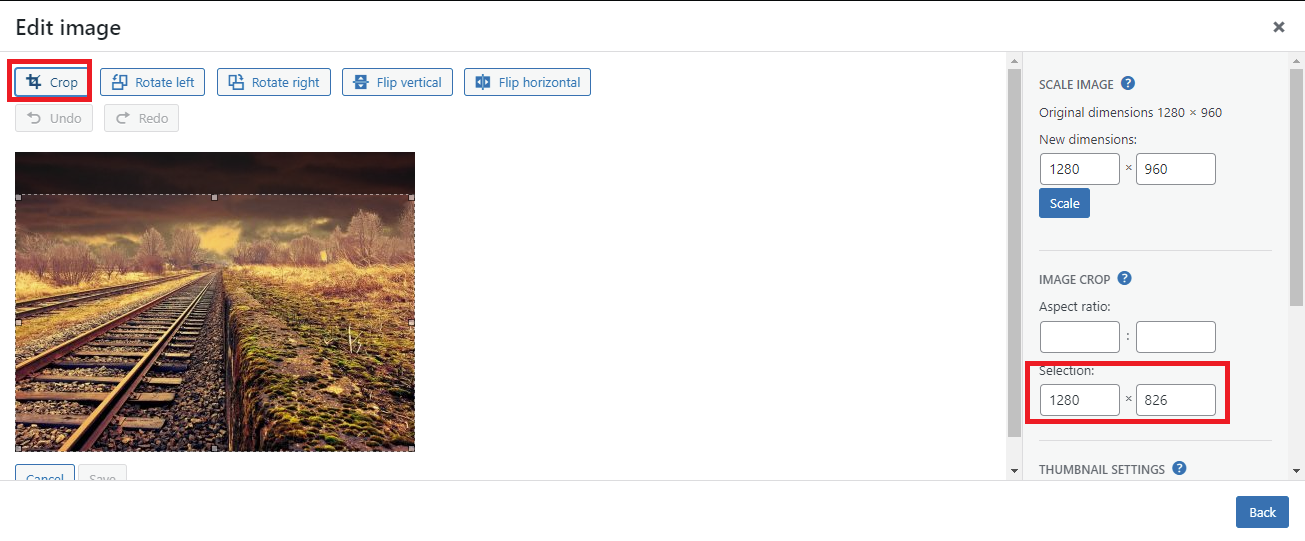 In addition, you can utilize the Aspect Ratio option in WordPress to set a specific aspect ratio for your image. You should set it before cropping the image so that you can maintain the initial proportions for your image.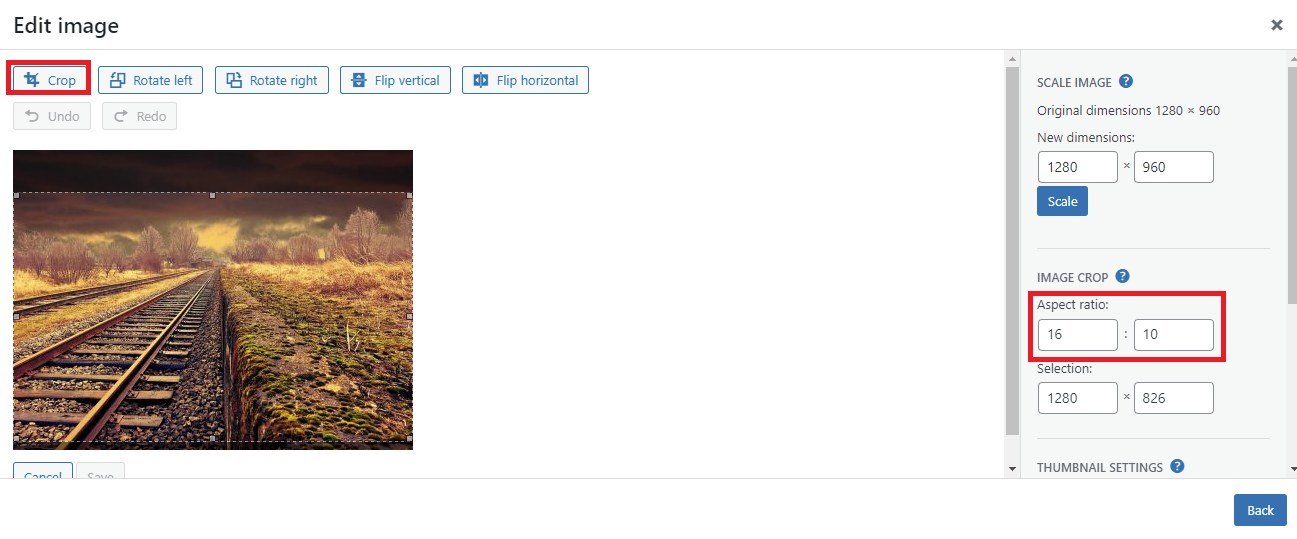 There are two options including Rotate left and Rotate right. You optionally choose one of them to rotate your image by 90 degrees clockwise or counterclockwise.
If you want to flip your image either vertically or horizontally, click on the Flip Vertical and Flip Horizontal options.
These two buttons allow you to Undo or Redo changes that you have just made.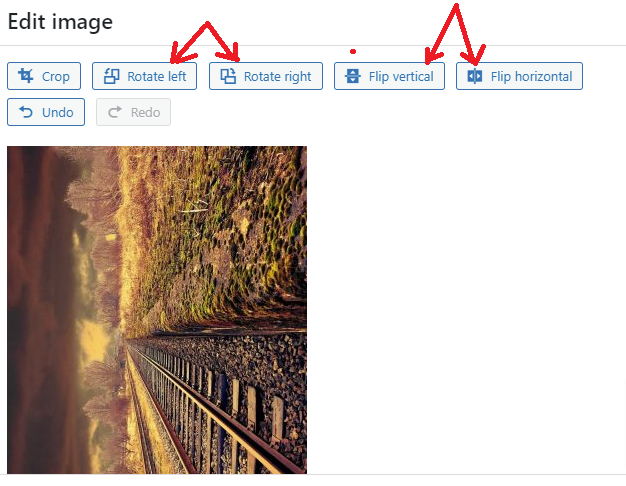 Now let's take a look at the right-hand screen to discover more useful options.
This option enables you to scale images manually and however, you can only make them smaller. You can not make the image larger by using this way. In addition, you should note that you make sure to scale the image before cropping, or else you are not able to keep the original proportions of the images.
At there, there are 3 options for you to choose from. You can apply these changes to all images, just the thumbnail or to all image size except the thumbnail.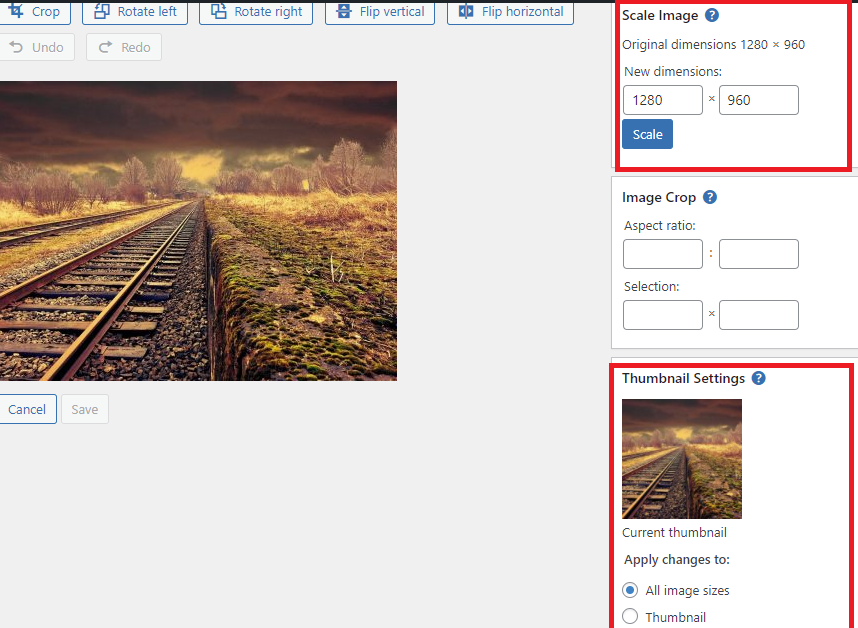 After finishing all editing actions, if you are well pleased with the changes, let's click on the Save button and Update this image. On the other hand, you can click on undo to cancel the action that you have just made.
How to restore the original image after editing
For any reason, if you are not satisfied with the result when it appears, you can go back to the media library and find this image again. Let's click on the edit image option. On the right-hand screen, you can view The Restore Original Image option. Quickly click on the "Restore Image" button, this action will cancel all changes that you have made previously.
The final words
We have just provided a step-by-step tutorial to edit an image in WordPress. Hopefully, this article can help you to perform basic editing image actions by yourself without using any extra photoshop tools. If you have any queries about the matter mentioned or need our assistance, please leave a comment below.
Last but not least, are you planning to build a professional website? Fortunately, there is a wide range of beautiful, responsive designs at our free WordPress Themes. Let's visit and try one for your website.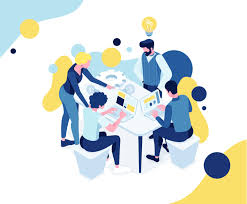 Latest posts by LT Digital Team (Content & Marketing)
(see all)