Introduction
Footer is a crucial part of a WordPress site where web owners can present some highlight information such as copyright of their business. However, sometimes it seems quite difficult for you to edit and change the footer credits because your theme doesn't support modifying. Therefore, How to Edit Footer Copyright Text in WordPress is an emerging question among WordPress users today. Look no further! This article will help find out the answer to customize the Footer Copyright Text in WordPress.
How is Footer Copyright Text in WordPress beneficial?
As we all know, users are always curious about the company that they tend to purchase products or services. Therefore, the Copyright Text will help your brand show off some fundamental information to increase credibility and trust among customers. You can present the copyright sign, author's name, date, and more. On the ground of that, your clients can have an overview of your business and your brand can avoid some threats such as copy as well.
Now, let's read this article carefully to Edit Footer Copyright Text in WordPress!
The solution to Edit Footer Copyright Text in WordPress
There are three simple methods guiding you to modify Footer Copyright Text in your WordPress site including in this article. Please read them carefully and find out the most suitable one!
Method 1: Editing Footer Copyright Text from WordPress Customizer
This is the easiest way to change the Copyright Text without touching any line of code. First, from the Admin Dashboard, click on Appearance –> Customizer and look for the "Footer Options".

In the new window, you can see the Footer Credits/ Footer Copyright Text box together with the text inside, scrolling down the information that you want to modify, edit, and then, press the "Publish" option to save your changes.

After finishing, you can check your changes in the front-end. This is an example when we replaced the text " Copyright by WordPress" with "Developed by WordPress". You can replace one word, all, or anything in your own purpose with ease.


Method 2: Editing Footer Copyright Text from WordPress Theme Editor
The steps are quite similar to method 1. Initially, you should navigate to the "Appearance", choose the "Theme Editor", and look for the footer.php file. After that, it's essential for you to find out the text on the footer that you want to change and edit it for your own purpose. Then, upload your new footer.php file, and finally, click on the "Update file".

In this case, you need to edit the footer.php file directly. It's a template file in your WordPress theme folder and is responsible for displaying the footer area for that particular theme.
Note:
This way is an advanced solution, so you should have PHP code knowledge to know and make the file's changes exactly.
It's is necessary for you to back up your footer.php file before changing anything to make sure that you can upload the original file in case you have some problem when adjusting.
Method 3: Editing Footer Copyright Text by using a plugin
For those who don't prefer to change anything related to codes, this method is the best solution without the coding knowledge required that we highly recommend for you. This key requires you to install and activate a plugin, the "Remove Footer Credit" – one of the Top 7 Best Header And Footer Scripts Plugins in 2022 first.
After finishing this process, let's keep track of the following steps to edit your Footer Copyright Text.
On the Dashboard, click on Tool –> Remove Footer Credit
In the settings, you can see 3 different steps, in which you type the text or HTML that you want to replace in step 1, following by entering new text in the next step. Thereafter, you enable to choose the suitable options for your site in step 3 and Save your adjustment.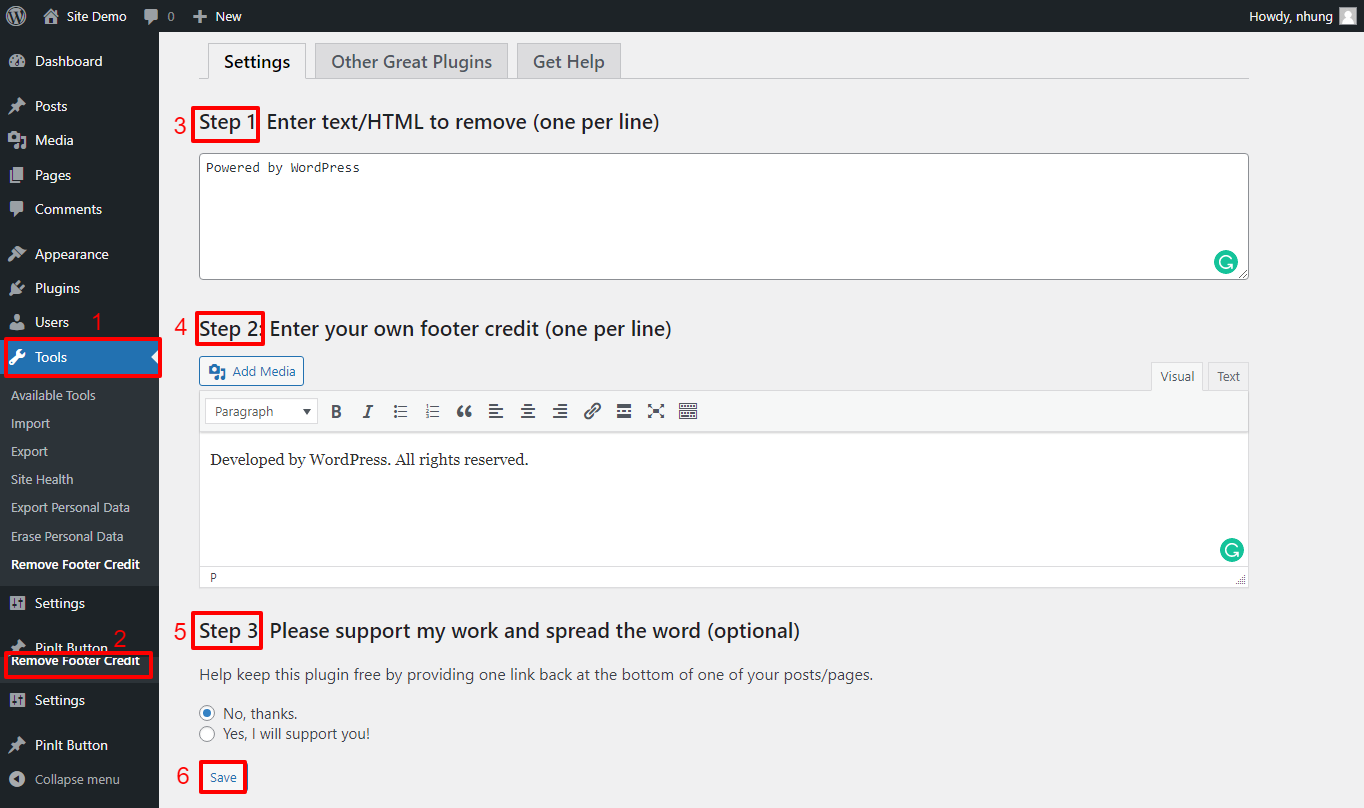 After all, you can check how it works in the front-end easily.

Before and after changing Copyright Text in WordPress 

Conclusion
Have you got the best way to change Footer Copyright Text yet? We hope that this article is useful for you. If you have any questions, please leave a comment in the box below. We'll be glad to respond to them as soon as possible.
Furthermore, Free WordPress Themes contains various advanced WordPress themes and templates that can meet all demands in developing a professional website. So, if you are keen on it, give it a look!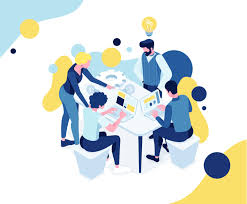 Latest posts by LT Digital Team (Content & Marketing)
(see all)