Our VirtueMart for Joomla 3.x tutorial series continues, and in this article we'll discuss uploading category images. In our previous article, we added our first product category, Operating Systems. As Category Name was the only required field, that's all we entered. After saving the new category, you can see that VirtueMart shows a PRODUCT Image Unavailable image. After creating a new category, you can add or change the category image at any time. We'll show you just how to do that in this VirtueMart tutorial.
To Upload a new Category Image in VirtueMart for Joomla 3.x
Step 1: Log into your Joomla Dashboard
Step 2: In the top menu, hover over Components and click VirtueMart
Step 3: Click the Product Categories button
Step 4: Click the Category Name that you would like to change the image for

Step 5: Click the Images tab

Step 6: Scroll down the page and find the Upload File header. Underneath, Set Image Action to Upload. Click the Browse button and find on your computer the image you want to upload to represent the category.

Step 7: In the top right of the page, click Save
Step 8: You have now successfully uploaded an image for your category. In the screenshots below, you can see before and after images of our product category's image: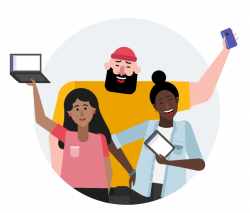 Latest posts by Document Team
(see all)