In this part, we will create a new Item Menu from "nothing", that will be useful if you want to create a new kind of menu, meaning different from HikaShop installed menu items.
To create a new Item Menu in HikaShop for Joomla 3.x:
Step 1: Log into your Joomla Dashboard
Step 2: In the top menu, hover over Menu, click Main Menu and click Add New Menu Item.
Step 3: Type your Menu Title and define your Menu Item Type by clicking on Select.

Step 4: A new pop up window will be display with all your Menu Item Type grouped by different categories.
Here, for example select HikaShop categories.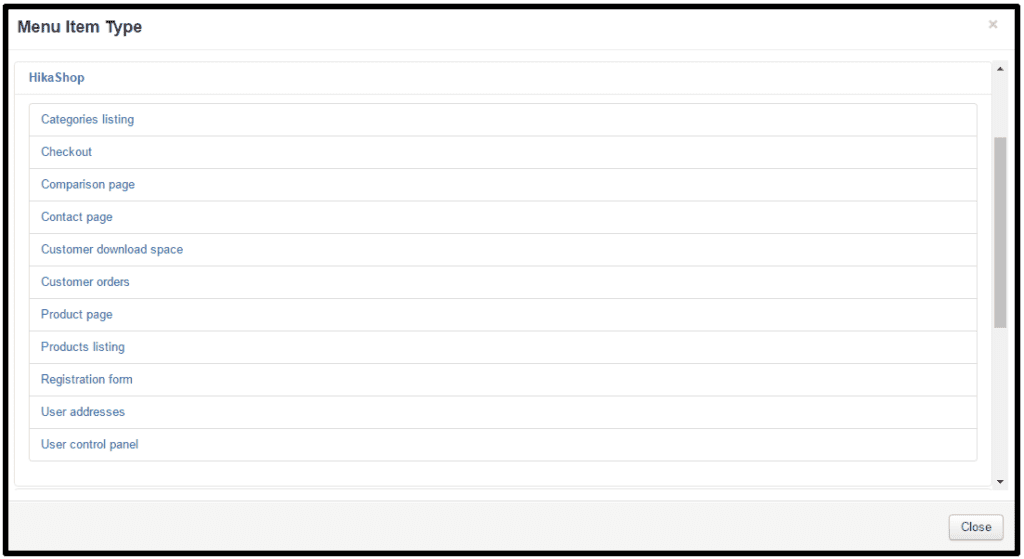 Step 5: And you will see all Hikashop Menu Item Type, and so select here for example Products listing.
In this case, your new item menu will display by default ALL your products.
After add the Menu Item Type, you will notice that the Link will be automatically created in Link input.
AND new tab called "Products options" have appear after add the Menu Item Type, just beside tab "Details".

Step 6: Just below the link, an option called Target Window able you to define how the link will works.
Target Window :


Parent : To display in the same navigator window.
New window with navigation : To display in an other navigator window AND with Navigation.
New window without navigation : To display in an other navigator window AND without Navigation.
Step 7: Click on "Products options". You will see your Item Menu HikaShop options.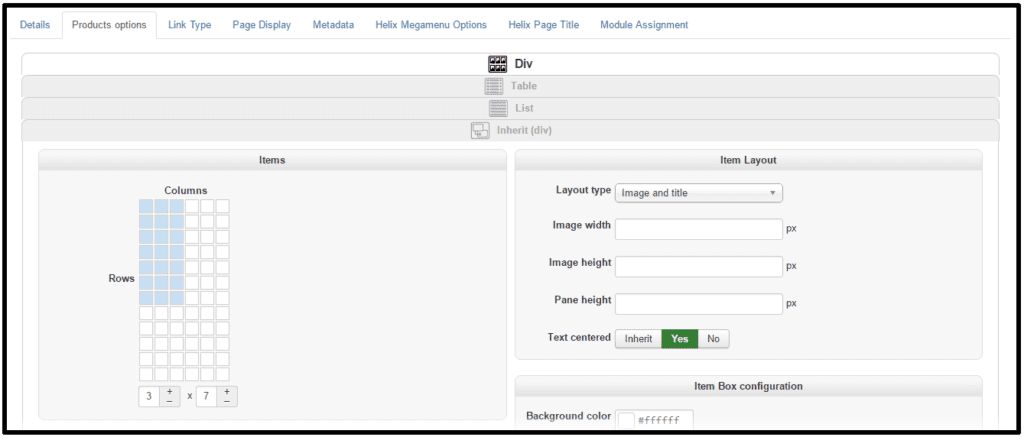 Step 8: Focus on "Data display" part. We while change, "Sub elements filter"-> "All sub elements" .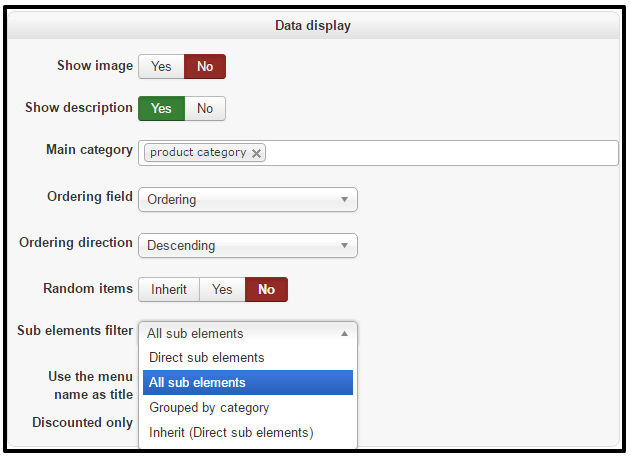 Step 9: When you are finished configuring the details of your new menu, click Save in the top right menu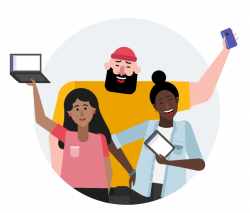 Latest posts by Document Team
(see all)