It's time to create new or re-design your websites to bring it to the next level.
Check out Top 110+ Best Free Joomla! templates Listing of 300+ Best Free WordPress themes
Now that you have your first product created, you can add a link to the entry form to it via a Joomla menu on the front end.
To add a link to the entry form in HikaShop for Joomla 3.x:
Step 1: Log into your Joomla Dashboard
Step 2: In the top menu, hover over Menu, click Main Menu and click Add New Menu Item.
Step 3: Type your Menu Title and define your Menu Item Type by clicking on Select.

Step 4: Click on the menu Item Type HikaShop in order to display the list of menu types of HikaShop.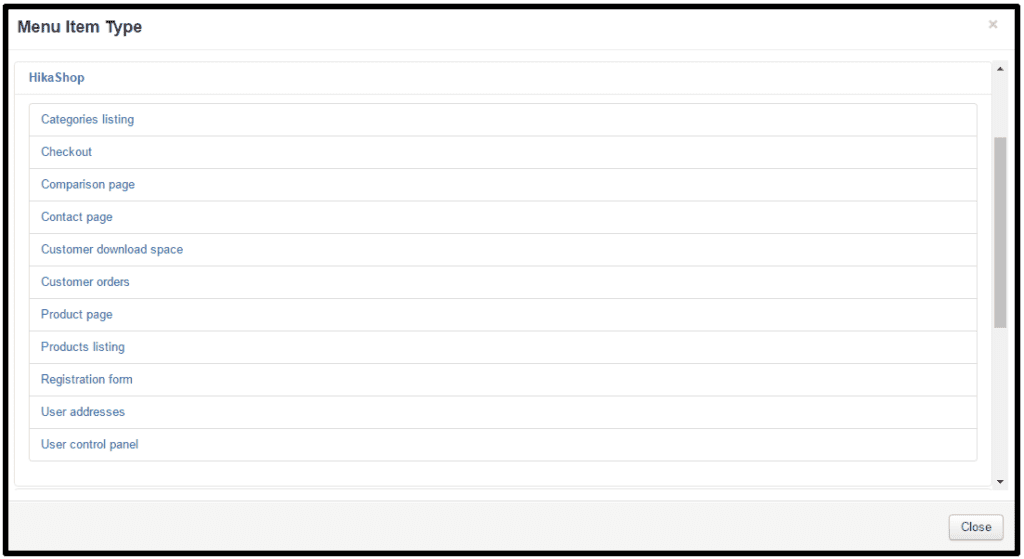 Step 5: And you will see all Hikashop Menu Item Type, and click on the "Registration Form" link.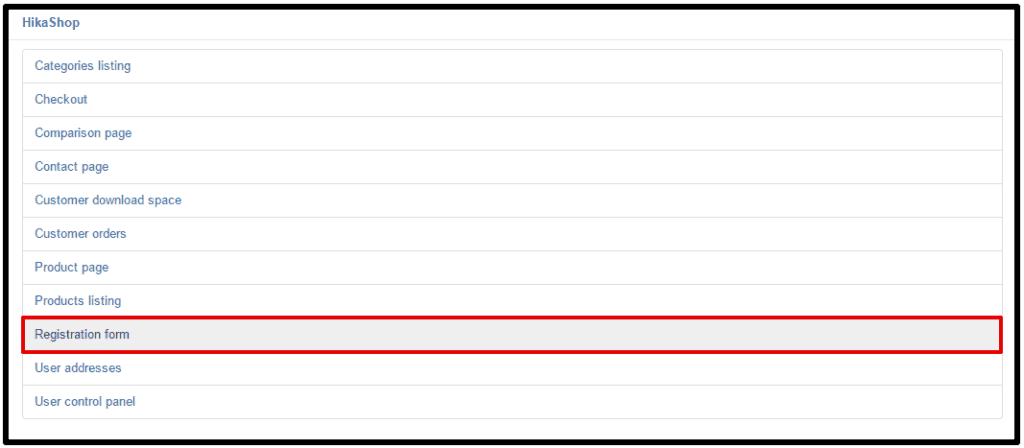 Step 6: You will be able to set standard Joomla options for the menu. And click "Save"
Are you Web Freelancer or Web Design Company? Join our Club and Access our Resource!
Access 500+ PRO Premium Joomla! and WordPress themes with $19,200 just $149, Quickstart Package included!