In general, the layout problem can be from a conflict with a theme or a plugin. In this situation, you need to:
Turn off all of your plugins. After that, if this problem is solved, let turn them on one by one until you find the problematic plugin.
In case the solution above is not helpful, let change into a WordPress default theme such as twenty sixteen.
After all, if it not helpful, you should contact with system info of the official Elementor Page Builder with the detail experience issues.
Another reason for this problem is a deprecated version of Elementor Page Builder.
If you don't have pendent problems, the best solution is to click on the Dashboard > Updates.
You should also look for a new version in your WordPress Dashboard if your Elementor is running in multisite system.
In conclusion.
If you have any questions about this, don't hesitate to leave a comment below. we will reply as soon as possible. Besides, you can also take a look at our Free Elementor Templates here to get a wonderful theme for yourself.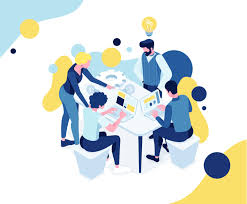 Latest posts by LT Digital Team (Content & Marketing)
(see all)