In case it is impossible for you to edit Elementor Pro after turning on it, let check the following instruction:
On your WordPress Dashboard, let activate the editor loader method in the settings panel of Elementor in Advanced.
Enable your plugin in Elementor or Elementor Pro and check whether the problem was solved or not. Change to a WordPress default theme like Twenty Seventeen confirm whether the problem was fixed or not.
In case it is not helpful, you need to ensure that the limit of your memory has to be 128MB as the requirement of Elementor. It also enables you to check the limit of your memory in the "system info" tab which is under the settings panel on the dashboard. You also need to contact your hosting company when the limit of your memory is lower than 128 MB.
Contact your hosting company to ask them to disable ModSecurity through your Cpanel to solve this problem. Several configurations which were set through this firewall are able to block Elementor Pro. You can also check the mistake logs in ModSecurity to find out whether the rules of the firewall is the reason for problems or not. The limit of your memory which is inserted through this firewall can deter Elementor Pro from activating.
In case nothing is helpful, you need to edit from a different computer to eliminate the problem with a program which was installed on your gadget.
After trying the instruction above and you are not able to solve the problem, let contact with Elementor support with details of WordPress login.
In conclusion.
If you have any questions about this, don't hesitate to leave a comment below. we will reply as soon as possible. Besides, you can also take a look at our Free Elementor Templates here to get a wonderful theme for yourself.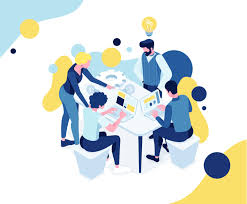 Latest posts by LT Digital Team (Content & Marketing)
(see all)