Introduction
Are you using Joomla 3 and want to switch to Joomla 4? However, do you feel unfamiliar with Joomla 4's admin dashboard? That's why you feel confused when you don't know exactly how to install and uninstall the extension in Joomla 4? If that is your trouble, don't worry as we will guide you to do that. Now, let's discover our blog today!
Install And Uninstall Extension In Joomla 4
Installing Extension
In order to install an extension in Joomla 4, you need to go to System -> Extensions (Under the Install section).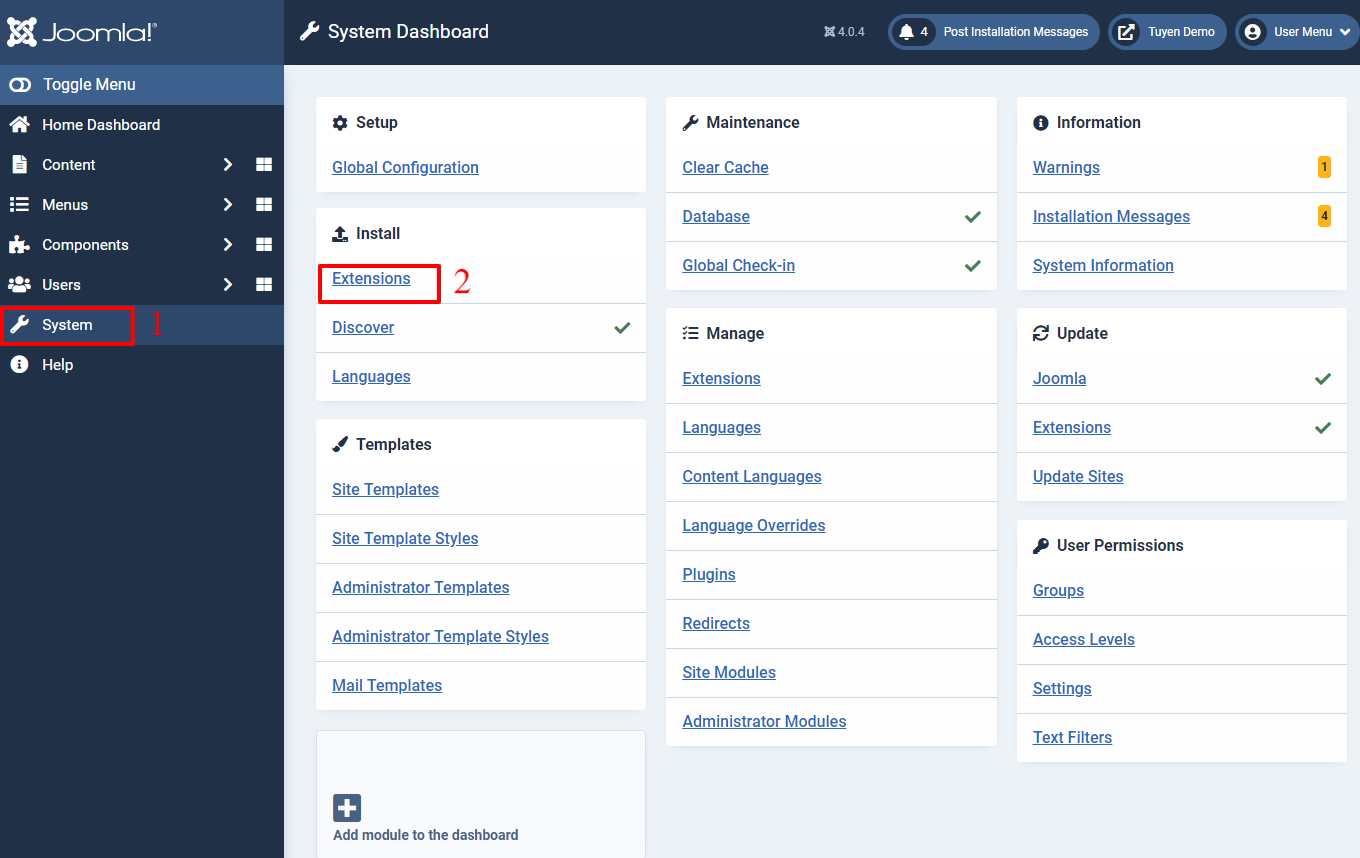 Now, there will be 4 options for you to install an extension.
First of all, you can download a package file from the Joomla extension site. Then, simply upload it on your Joomla 4 site by dragging and dropping the file or clicking on the Or browse for file.
The second option for you to add an extension in Joomla 4 is to install from Folder. Besides that, you can also install from URL or from Web. It depends on you.
In our example, we will download SP Page Builder and upload it on our Joomla 4 website.
After uploading the package file, there will be a message to confirm that your installation was successful.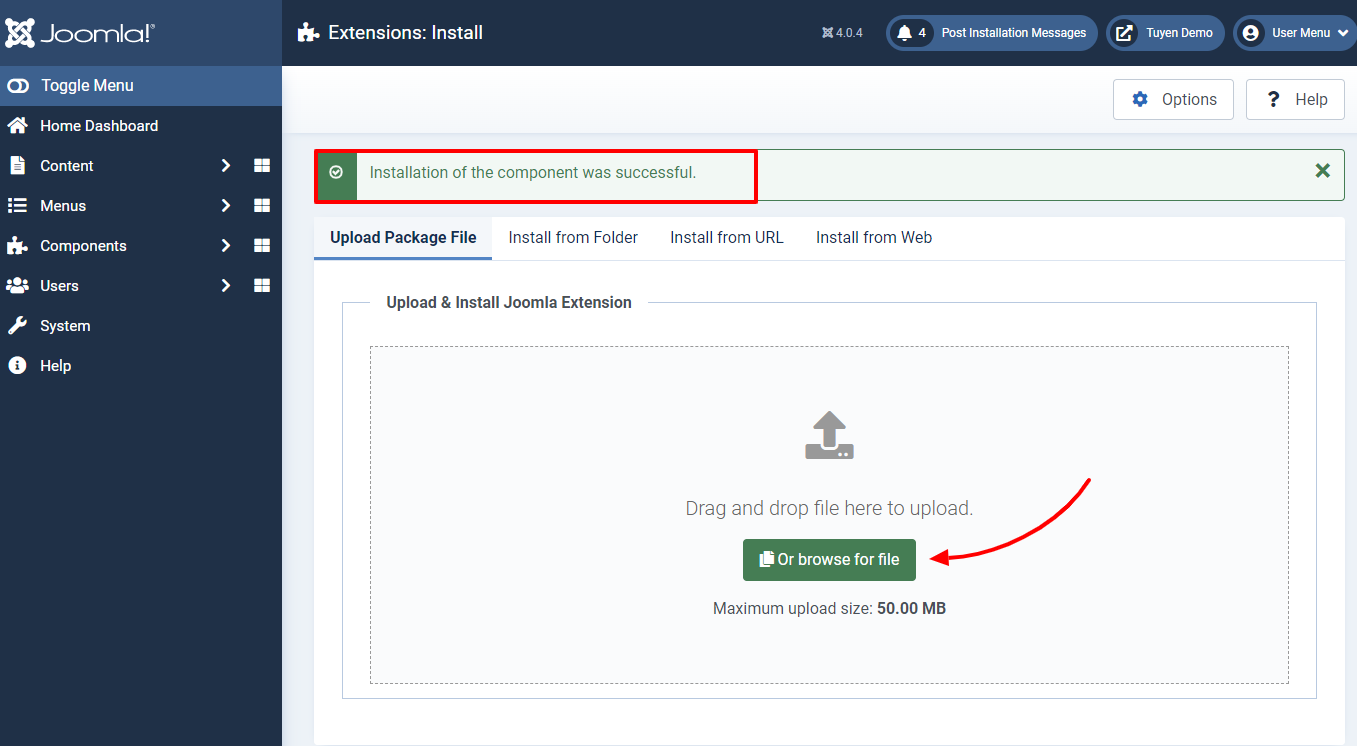 After installing successfully, you need to enable this extension. Now, go ahead Content -> Site Modules, then find the extension you have already installed.
Next, at the Status column, don't hesitate to click on it to enable the module. If it was enabled successfully, a message 'Module published' will appear on the screen.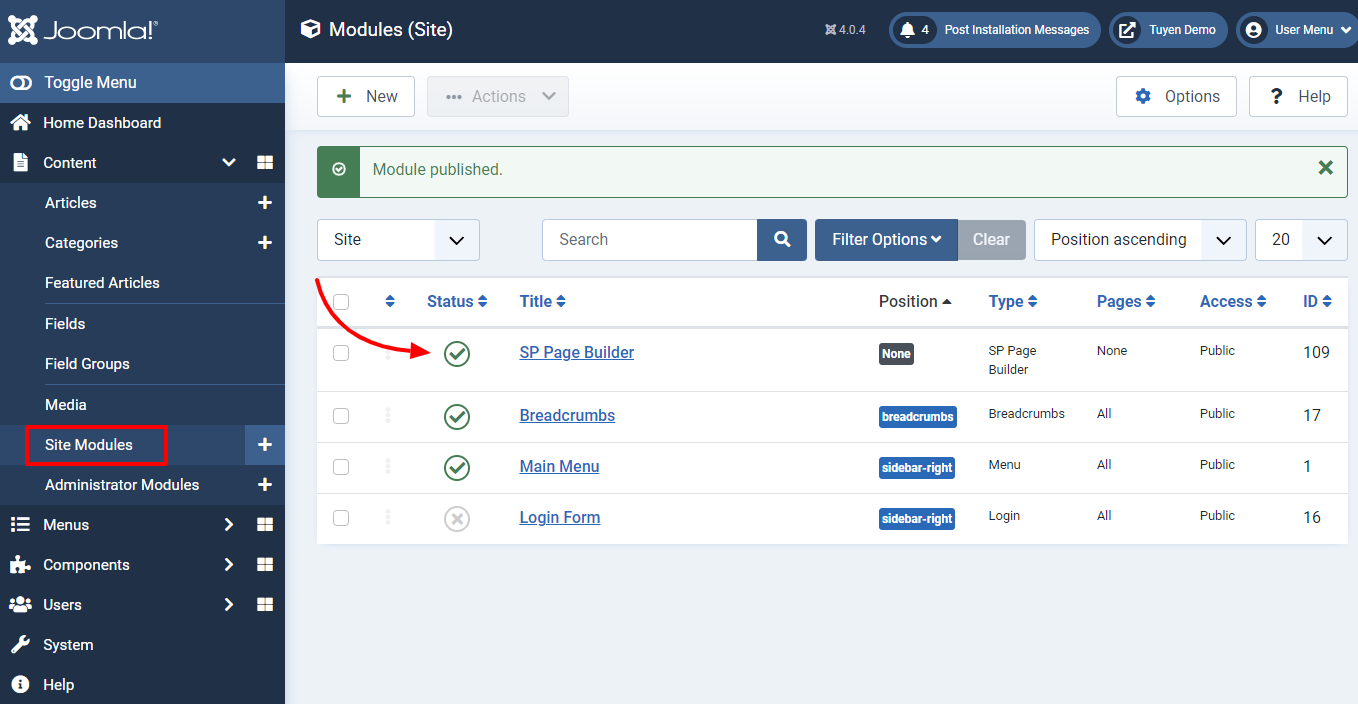 Uninstalling extension
As you know, when you decide to uninstall an extension, you will delete the files associated with that extension forever. Therefore, before uninstalling, you need to disable that extension. Then, let's check to see if your site has been affected or changed since the extension was disabled.
Now, we would like to guide you to uninstall the SP Page Builder extension as an instance. You can uninstall other extensions with the same steps.
Now, on the Toggle Menu, let's open System -> Extensions (under the Manage section).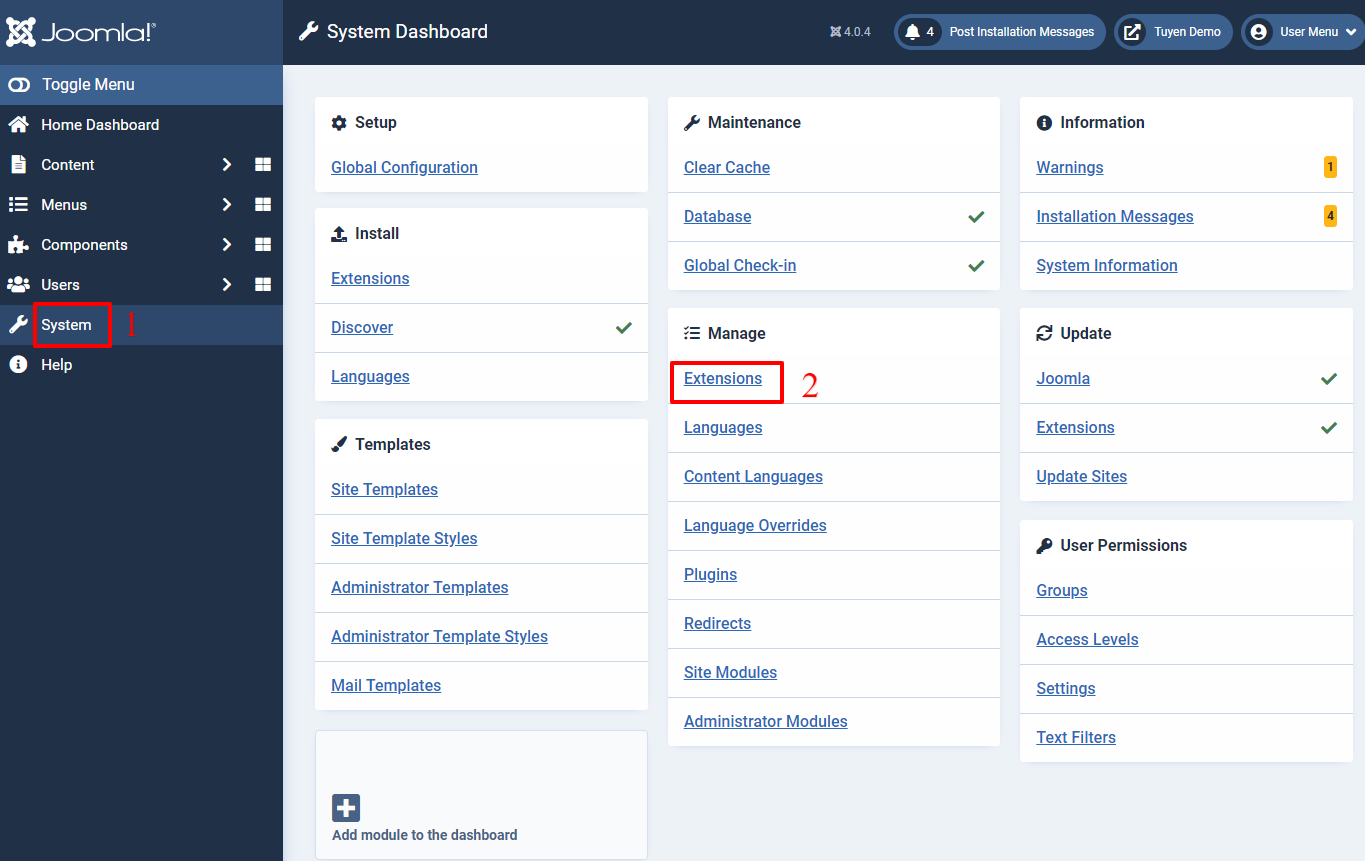 It's time for you to find the extension or module you want to uninstall. You are able to do that by typing the name of the extension on the search bar.
After that, all the files related to the extension you need to uninstall will appear. Now, simply click on the boxes next to the extensions. Then, press on Uninstall button on the top of the screen.

A popup will appear for you to confirm that you desire to uninstall the extensions. Let's click on the OK option.
Finally, you will see a confirmation message to show that the extensions you selected were uninstalled on your site.
Closing thoughts
To sum up, we have already instructed you to install and uninstall the extension in Joomla 4. Thus, we hope that you can do it successfully without any difficulty. In case you have any query and want to ask us, don't hesitate to leave your comments below. Furthermore, if you are looking for a great template for your Joomla site, let's visit our Joomla 4 Templates here. Hope you enjoy this blog today!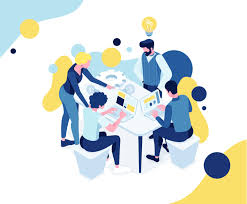 Latest posts by LT Digital Team (Content & Marketing)
(see all)