Introduction
Menus are one of the most important components of a website. And for Joomla, it plays an extremely essential role. It is a container of menu items that contribute to linking and navigating to each part of a web page. And the main menu items are part of a complete URL. And so are hidden menu items.
In the field of advertising and e-commerce, hidden menu items play a huge role. It is a place where links to pages show discount programs or events, promotional deals… but not on the front-end. So in today's post I will show you how to create a hidden menu item in Joomla 4.
Let's go!
For the illustration purpose, I'm gonna create a hidden menu item inside the Main Menu to featurd articles on my website.
Access the Menu Manager
From the Home Dashboard in the backend of your website, navigate to Menus > Main Menu: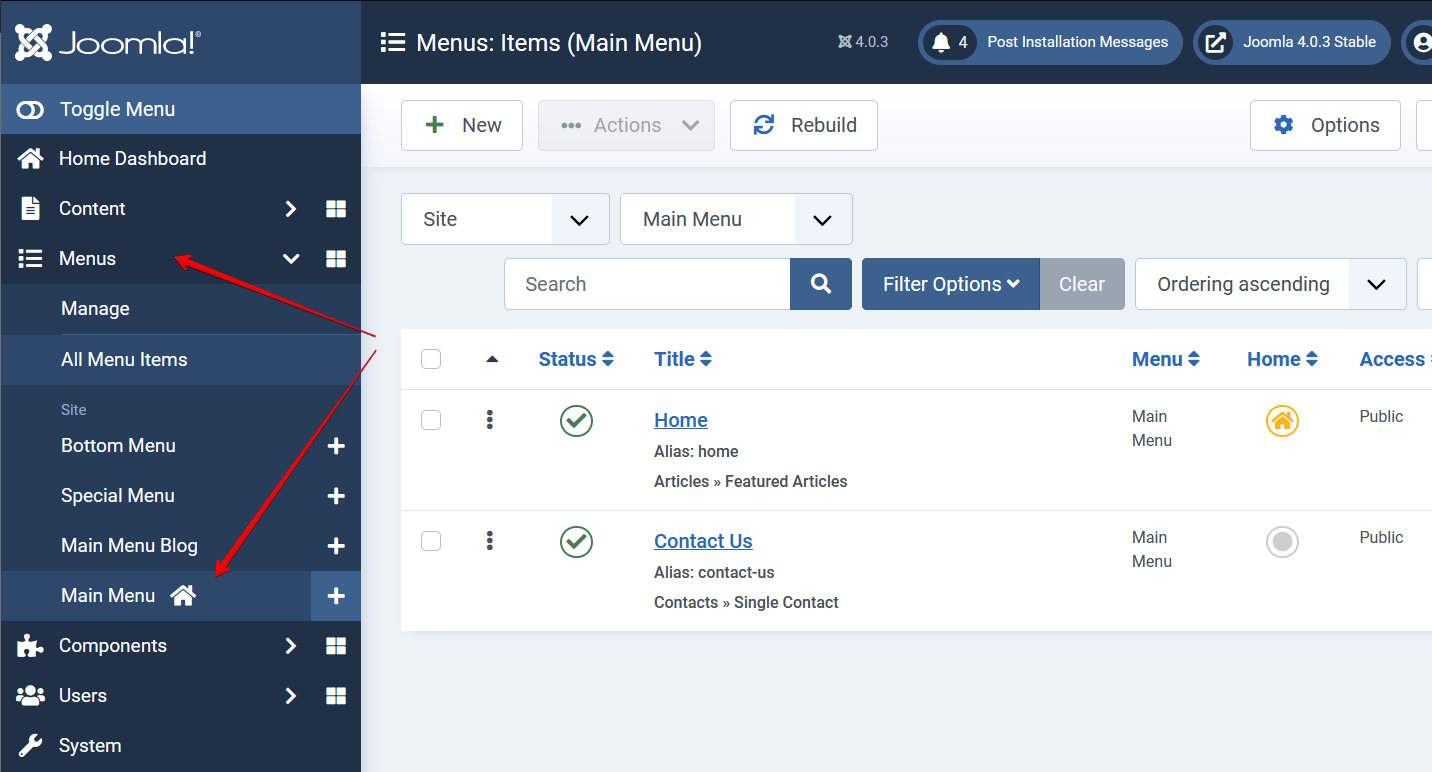 Add a new menu item
Once you access the menu item manager, click the New button at the top to start adding a new menu item. You can also edit an existing one if desired.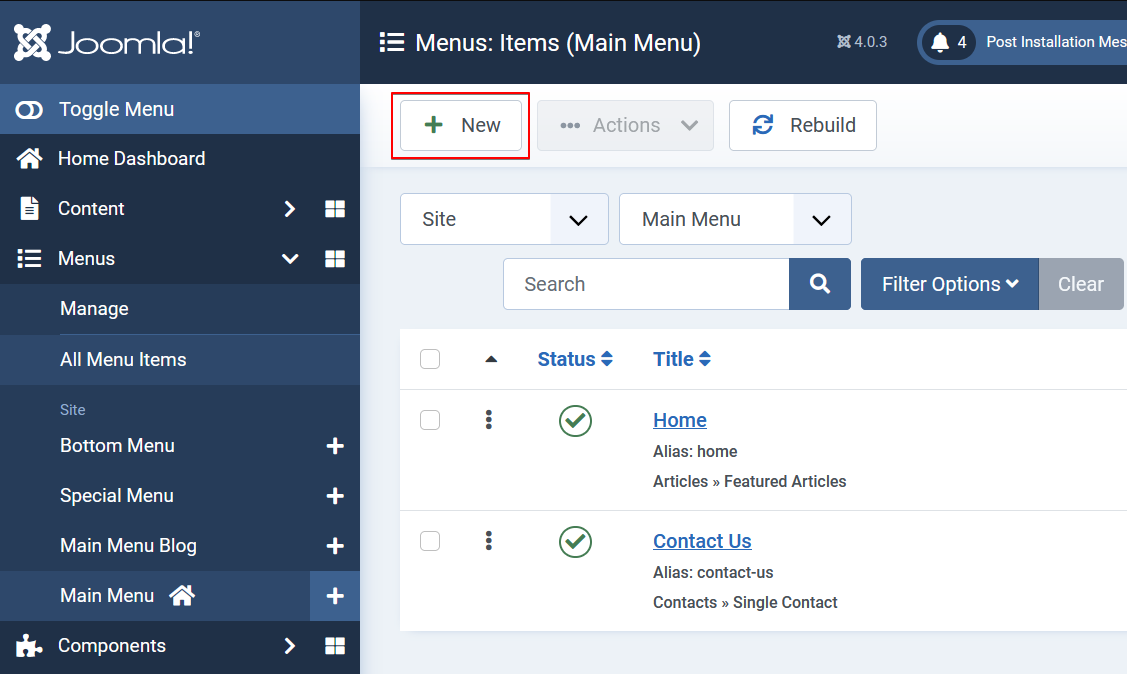 In the edit screen, you have to provide a title and select a menu item type (Required). As mentioned above, I will click the Select button then choose Articles > Featured Articles as the menu item type.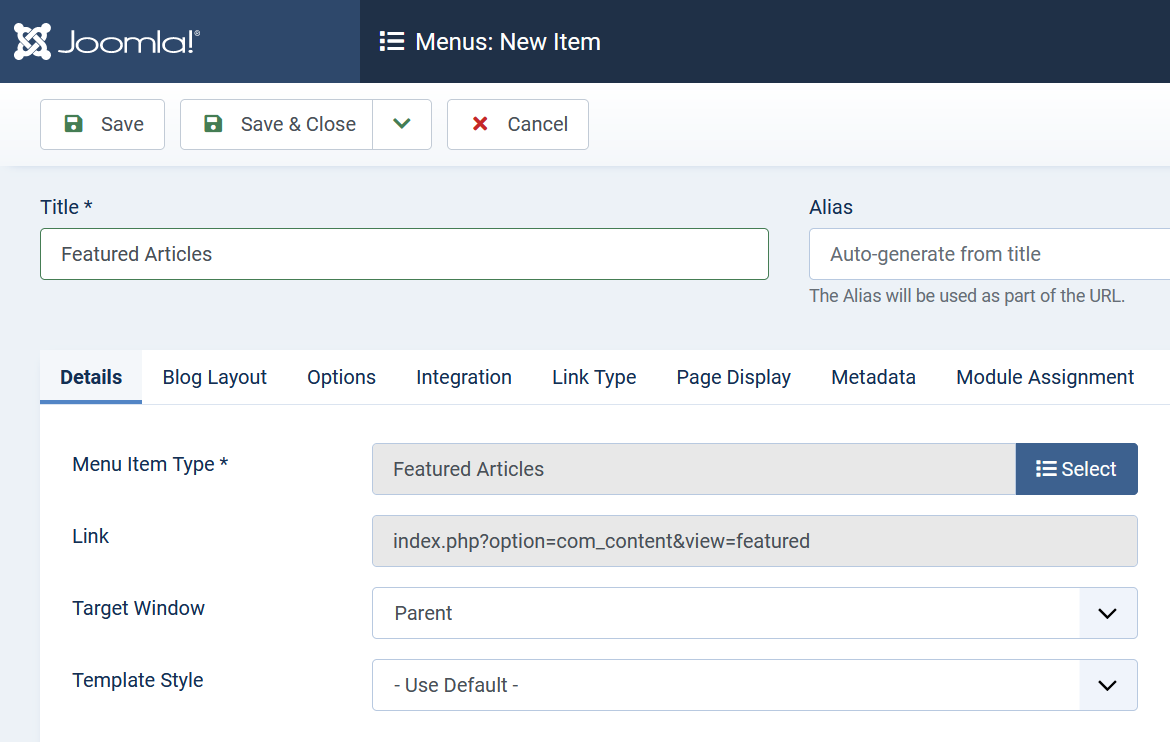 Hide the menu item
Still in the menu item edit screen, click the Link Type tab. At the bottom, set the Display in Menu option to No to hide this menu item from the Main Menu on the front-end.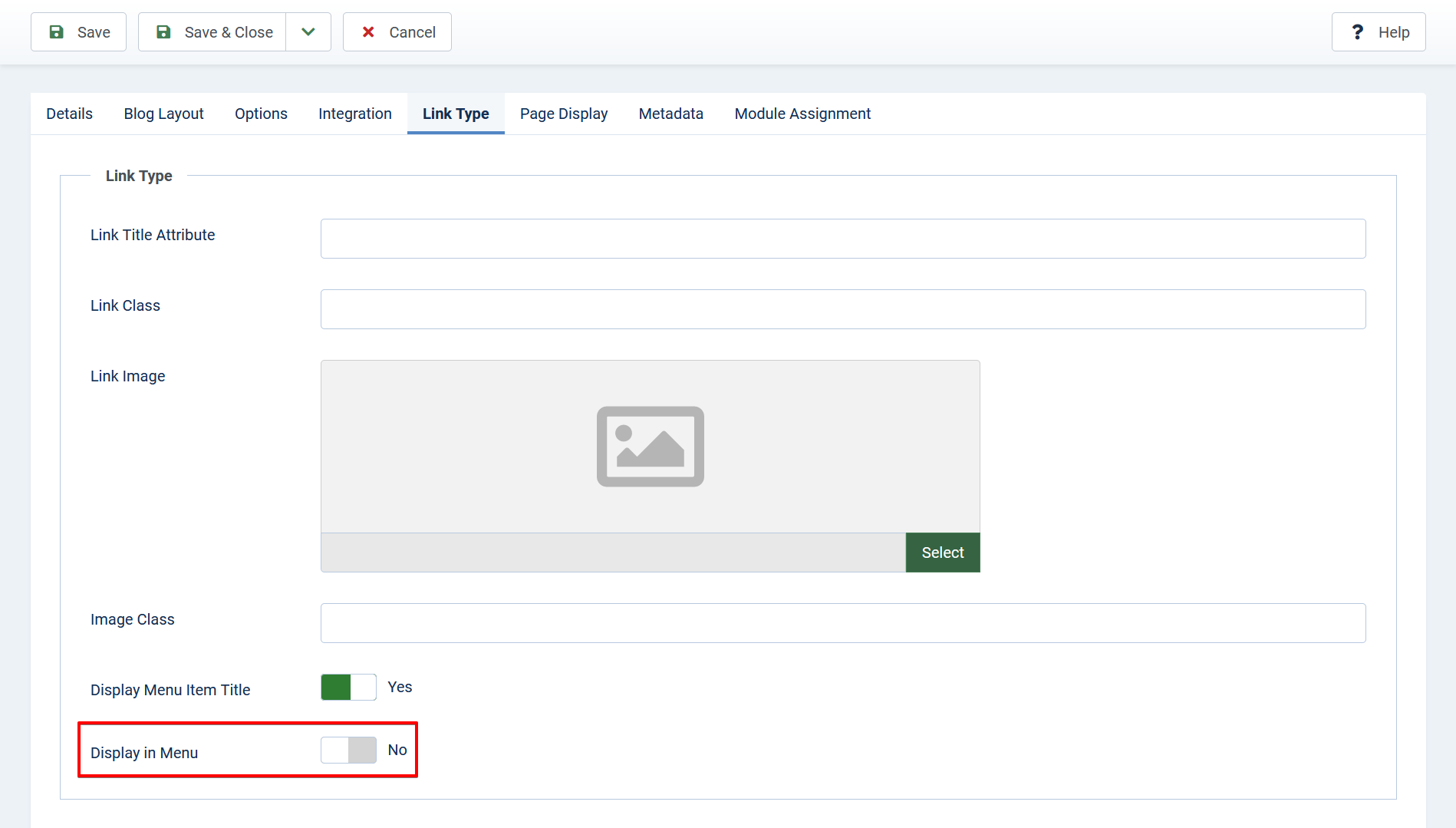 Click Save & Close to save your changes.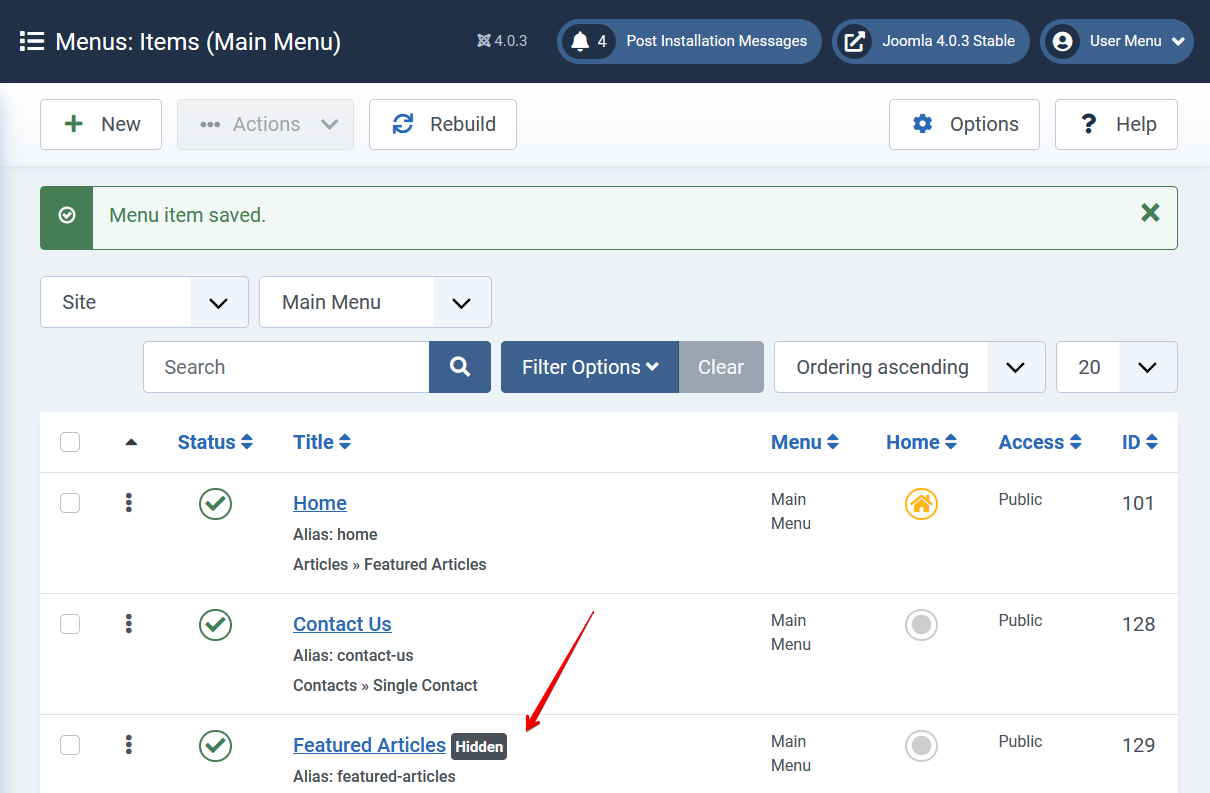 Since you have hidden your menu item, you literally won't see it on the front-end. However, you can still access the hidden menu item in Joomla 4 by typing its alias after your domain name.
For example, mine is featured-articles, so will type "featured-articles" on my browser's address bar right after my website's main address to access it.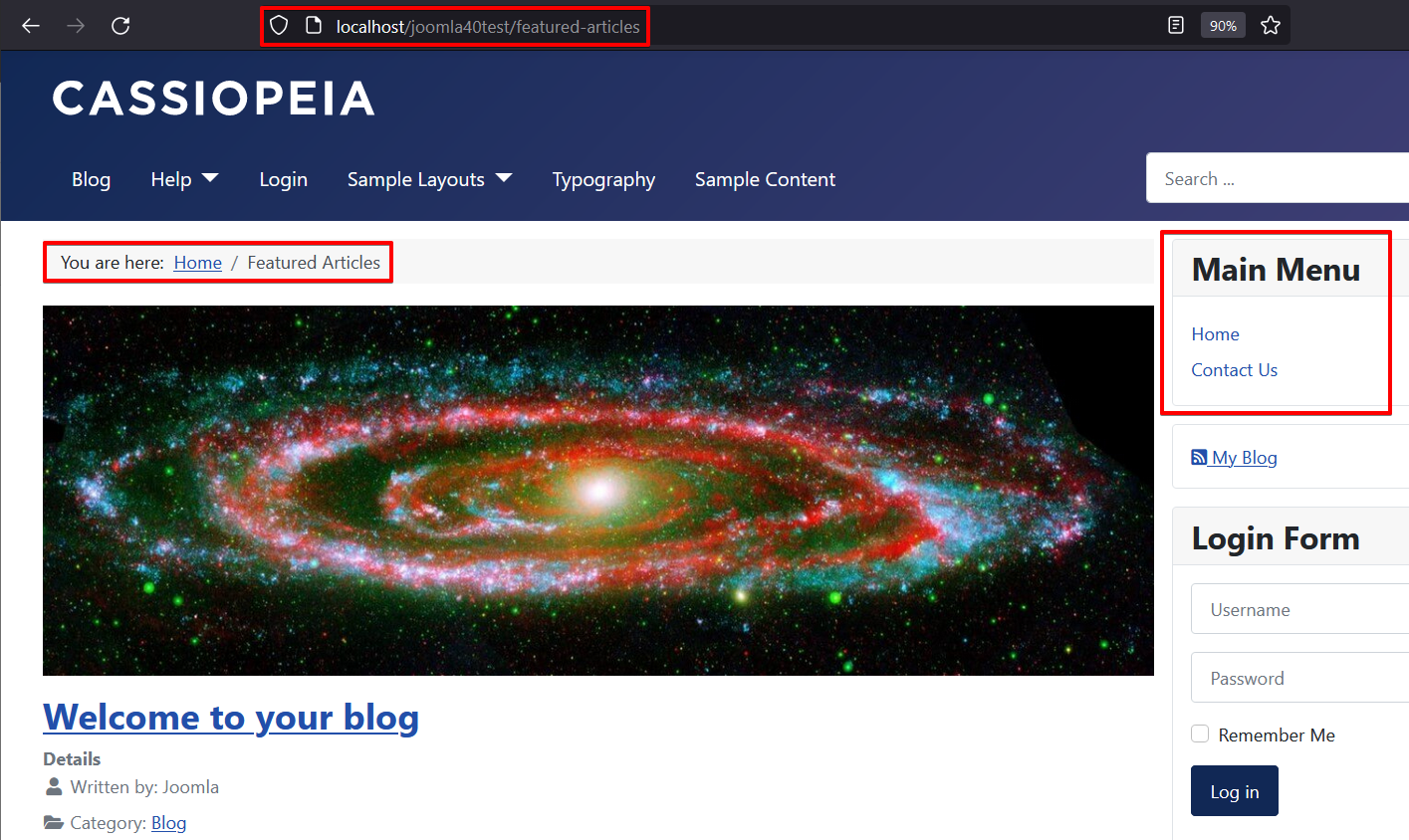 And that's how it works!
Conclusion
You now know how to create a hidden menu item in Joomla 4. Feel free to drop your comments if you have any questions. Besides, take a look at our Joomla 4 Templates to get your own responsive, high-performance, and SEO-optimized websites.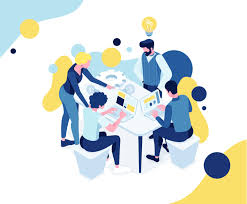 Latest posts by LT Digital Team (Content & Marketing)
(see all)