Create a perfect job board website with top high-quality Joomla Job Board Extension!
The reason for using Joomla! Job Board Extensions
Today, I'll introduce for you Top 7 Free Joomla! Job Board Extension To Build Freelancer Board Websites. You don't need to spend a lot of time for finding the best Joomla! Job Board Extension. Besides, Top 7 Free Joomla! Job Board Extension To Build Freelancer Board Websites will help you save time and money. All you need to do is refer the following top 6 to download and build a professional Freelancer Board Websites. Let's choose one of my suggestions and enjoy it!
Top Joomla Job Board Extensions

JS Jobs allows you to run your own, unique jobs classifieds service where you or employer can advertise their jobs and job seekers can upload their Resumes. We have Free Jobboard Joomla template called LT Jobboard, just check to get a full demo, this template based on JS Job extension. Or another Free Jobboard template called ET JobPortal
First, Highlighted Features:
Easy, simple, and powerful.
Latest design.
Mobile-ready responsive layout.
Unlimited jobs
Build-in search
Refine search on job listing page
Job listing with the latest style (job autoload on the base of the scroll, no need to click for next page)
Unlimited user fields (text box, drop-down, multi-select, check box, radio button, date, email address, text area, depended on field, and upload field).
More and more…
Second, Employer:
Control panel for employer
Packages for employer
Employer add a company with logo
Powerful post job form (35+ fields for form job)
Save time with a flexible and powerful resume search interface
Search resumes by application title, name, nationality, gender, availability, category, job type, salary range, education, experience
Save resume search
60+ configurations for the employer
Departments…
Third, Job Seeker:
Control panel for job seeker
Package for job seeker
Powerful resume form with 70+ fields
Resume manager (resume form, upload resume file, resume editor, image upload)
Job listing with the latest style (job autoload on the base of the scroll, no need to click for next page)
Job listing by company…..
Finally, Administrator:
Administrator control panel with the latest style
The graph at the admin control panel
Highly configurable with 200+ configurations available for the admin
Companies listing with filter
Companies approval queue
Companies user fields
Jobs listing with filter
Jobs approval queue
And much more…
If you want to know more information, please click this link download below to read. There are many interesting things about this gadget. Download and enjoy it!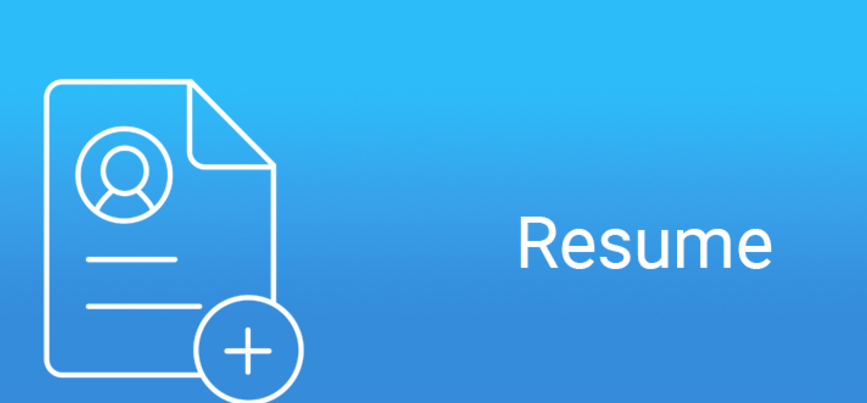 Highlight your professional experience with a stunning HTML resume. Just import your existing information from Facebook or Linkedin, or build your resume from scratch.
Provided features:
Unlimited fields covering Education, Experience, Skills, and more!
Import content from LinkedIn or Facebook with just one click.
Choose from expert-designed templates
Built-in support for text in any language.
The mobile responsive design looks great on any device
Highlights:
Fully responsive
Simple, fast, customizable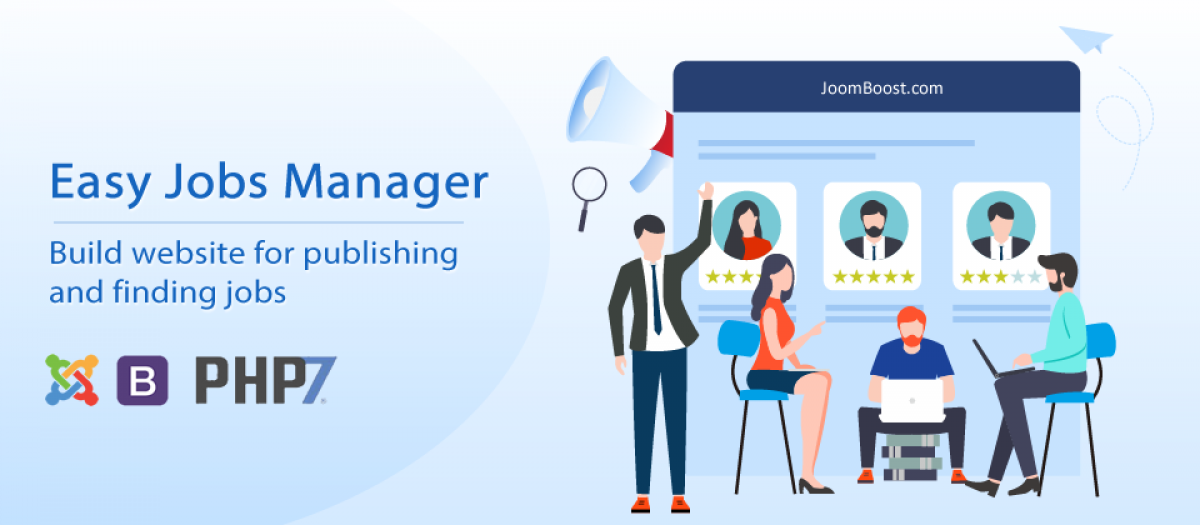 Easy Jobs Manager is a great Joomla Extension that enables you to create a website that you can post your available jobs and enables visitors to apply. With this plugin, you are able to attach a job to your companies easily from the backend. In order to make the become more clear, you can insert the title and description of that job.
Provided features:
obs management
Locations and fields management for Jobs
Lightweight and very fast
Joomla Custom fields support
Email notifications
ACL support import Jobs quickly from CareerJet
Attach job to a company from backend
Add job title and description
Ability to add salary information
Choose job fields
Choose job listing publishing period
And more
Highlights:
Good jobs component
Easy and complete
Excellent support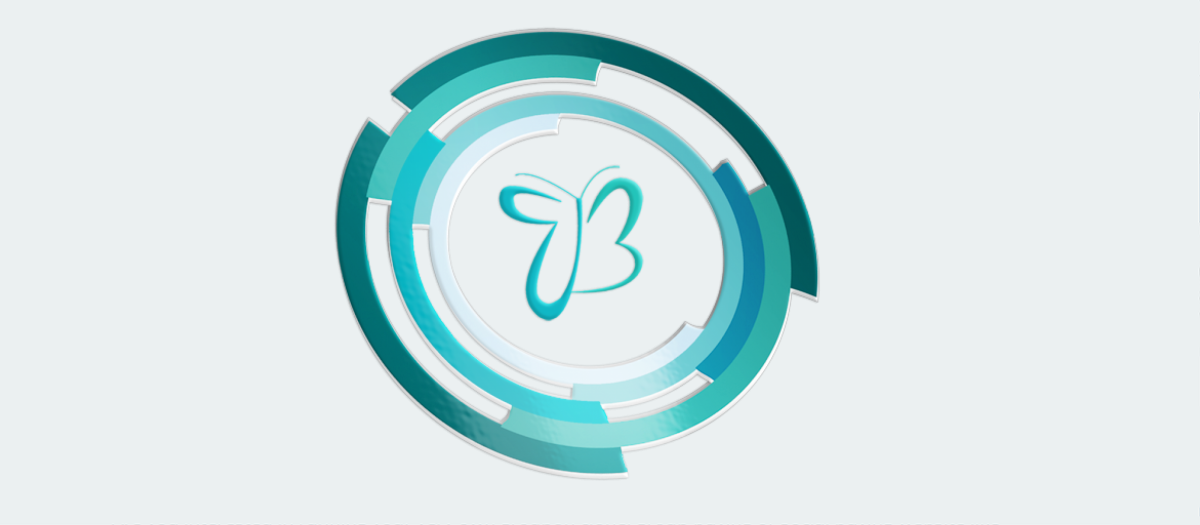 JoomBri Careers is a simple but powerful Joomla Job Board extension that you can use to run your own job classified services. What's more, this extension also helps you to categorize the job listing according to Industries, Functional areas companies, and so on.
Provided features:
Categorize jobs by Industries, functional areas, education…
Job listing and searching made simple
Subscription plans for Employers
Job Alerts for Jobseekers
Simple registration
Customizable Email Templates
Built-in CRON for sending emails in batches
Highlights:
Good component
Unique support
Easy to use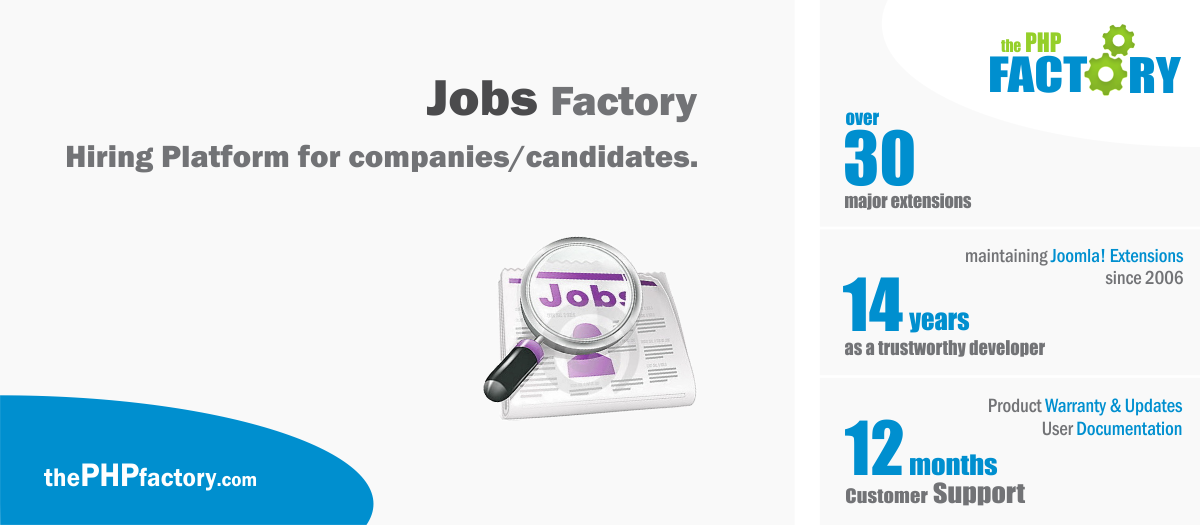 Jobs Factory is a perfect Joomla Job Board Extension that can allow employers to control their available jobs. It also enables job seekers to submit their online applications. Many powerful features are also included in this extension for you to power your site such as multiple field types like image, text input, radio button, checkbox, and so on.
Provided features:
Publishable in any product template
Multiple field types
Default responsive template
Fully customizable CSS
Displayed on 10 different pages
Used for jobs, user profiles, and company profiles
Two different groups
Predefined locations
Each custom field can be set as searchable
Option to set fields as compulsory
And more
Highlights:
A fair price
Good, simple to understand
Easy enough to use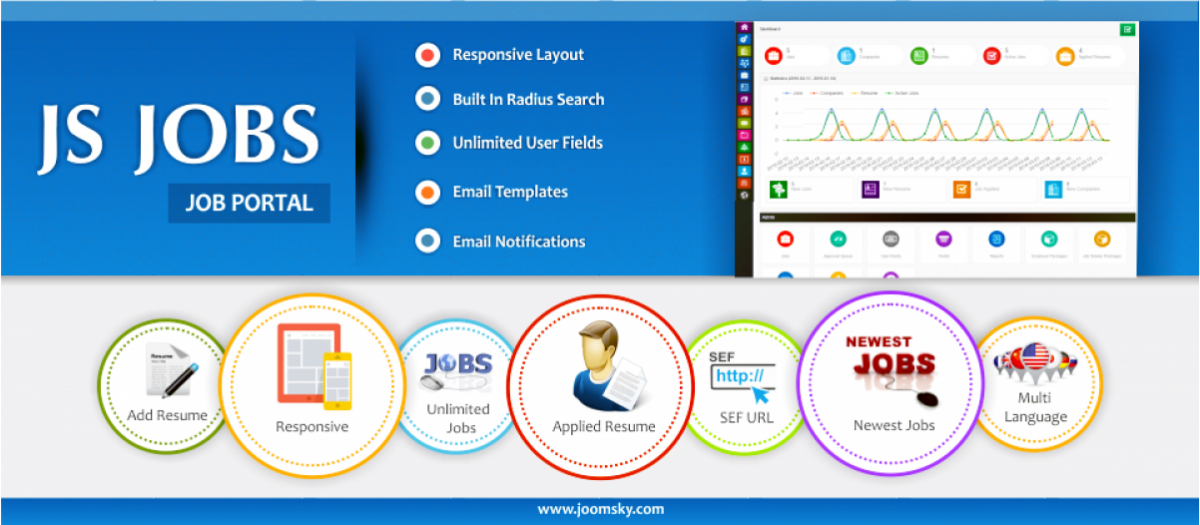 JS Jobs is a perfect Job Board Joomla extension which is suitable for any business, industry as well as a staffing company. Moreover, this extension also helps you to manage your job classified service effectively. With this extension, employers can register their company, as well as post jobs, and then job seekers will register themselves as well as insert their own resume.
Provided features:
Mobile-ready responsive layout
Unlimited jobs
Multi-language
Radius search on Geo Coordinates
YouTube for job
Control panel for employer
Applied resume
Build-in search
60+ configurations for the employer
Download resume file
Refine search on job listing page
And more
Highlights:
Good support
Simple document
Extensive component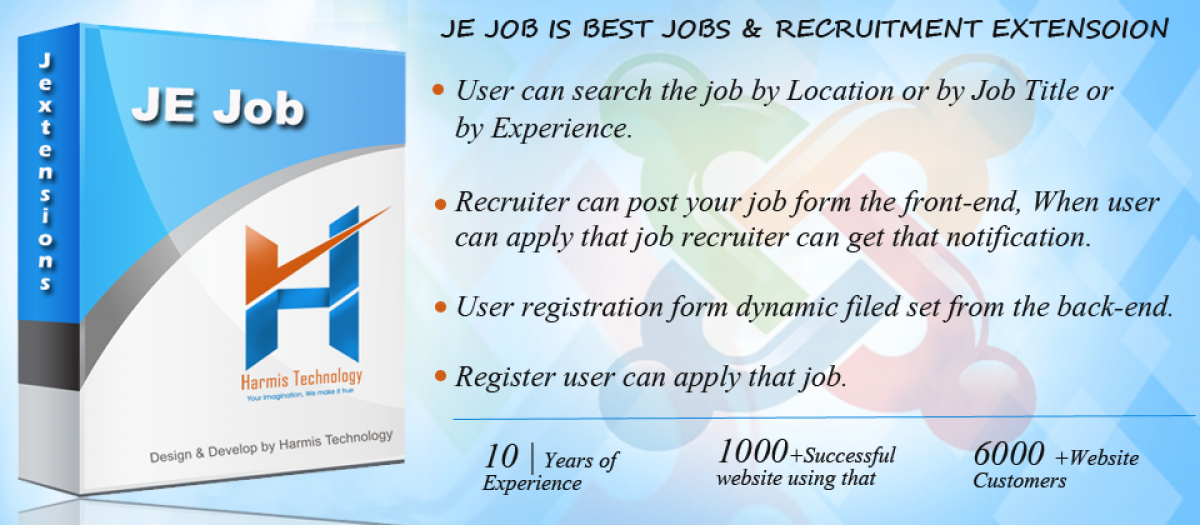 JE Job is a perfect tool that enables users to search for their job based on job title, experience, and locations as well. On the front page, the user can also see the job category. Whenever they take a click on a special category, your website will display for them a list of relevant jobs, therefore, they can get the right fit easily.
Provided features:
Category Management
Dynamic fields generated from the back end and admin
Job Management
Category form and Job form design
Admin can see the user's applied jobs and their resume
Fields Management
Display job in google map
Mainly three editors
In conclusion
Thanks for reading. In short, I just give you a few suggestions to build freelancer board websites. Hope you will find a suitable plugin to serve your purposes. If you want to get more design for your website, let's refer to our list of Joomla 4 Templates and get the best one!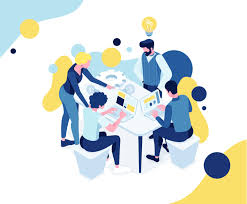 Latest posts by LT Digital Team (Content & Marketing)
(see all)