Why should you use a Translation Plugin for WordPress sites?
It is estimated that there are about 6.500 languages spoken in the world nowadays. Therefore, the language barrier is an important reason that makes your website difficult to reach wider international audiences. In addition, it is hard for your website visitors to enjoy your valuable content only in your native language. As a website owner, you should install a useful tool that helps you deal with this problem. Fortunately, there are plenty of powerful WordPress translation Plugins that allows you to easily translate your site into multiple languages. Each plugin has been built with a bunch of powerful features and functionality. However, each plugin also has some drawbacks, so if you don't consider and compare carefully. As a result, you easily choose the wrong choice. Because of these reasons, in today's topic, we picked up the two most outstanding WordPress Translation Plugins that have received a lot of 5-star ratings as well as positive comments. They are the Polylang plugin and TranslatePress plugin.
Both translation plugins are excellent and provide exceptional features, but how do you know which plugin is right for you? Before going over the conclusion, we will compare Polylang vs TranslatePress to help you have an insight. In addition, the battle between Polylang Vs Translate Press is the right orientation for you to make the correct decision later. We will compare two plugins based on 3 aspects including main features, price, SEO friendliness. To save your time, let's dive into an in-depth comparison of the two top popular plugins to understand which plugin fits your needs.
Polylang Vs TranslatePress: Overview
Polylang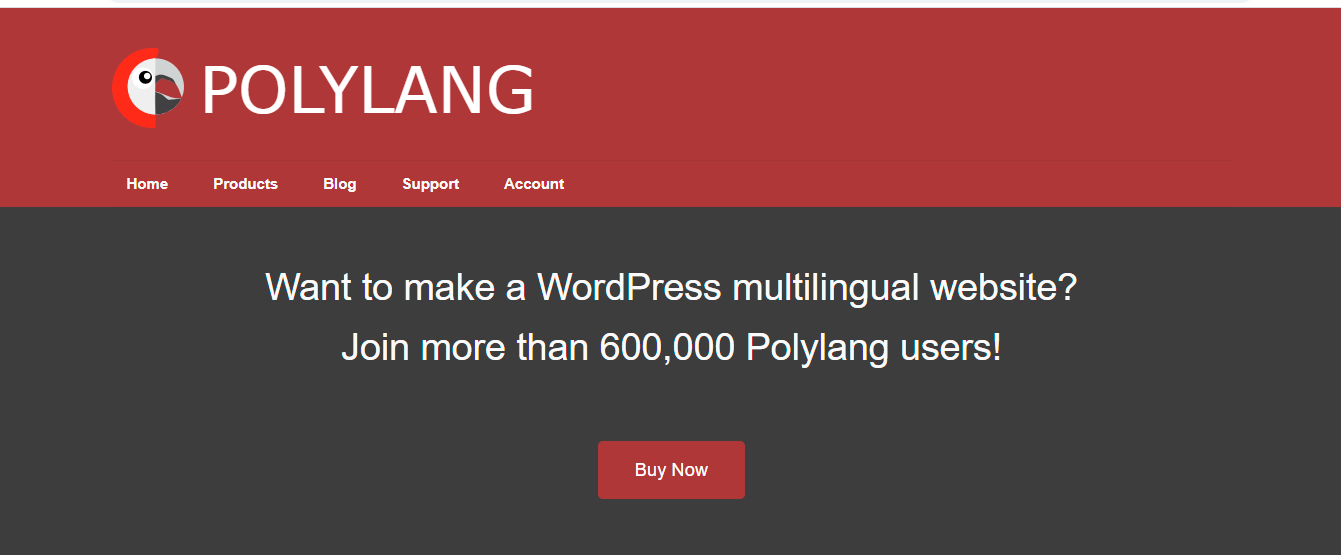 Polylang is one of the most successful products that is developed by WP SYNTEX. This plugin has over 600.000 active users around the world. In addition, this plugin has helped many websites deal with language barrier problems. With the support of Polylang, you can translate posts, pages, media, categories, custom taxonomies, widgets, navigation menu, and much more. Moreover, it allows you to generate your languages and add a language switcher. Thanks to that, your visitors can easily enjoy your worthwhile content in their native languages. Furthermore, this plugin is compatible with major SEO plugins and automatically pays attention to multilingual SEO such as HTML hreflang tags and open graph tags.
TranslatePress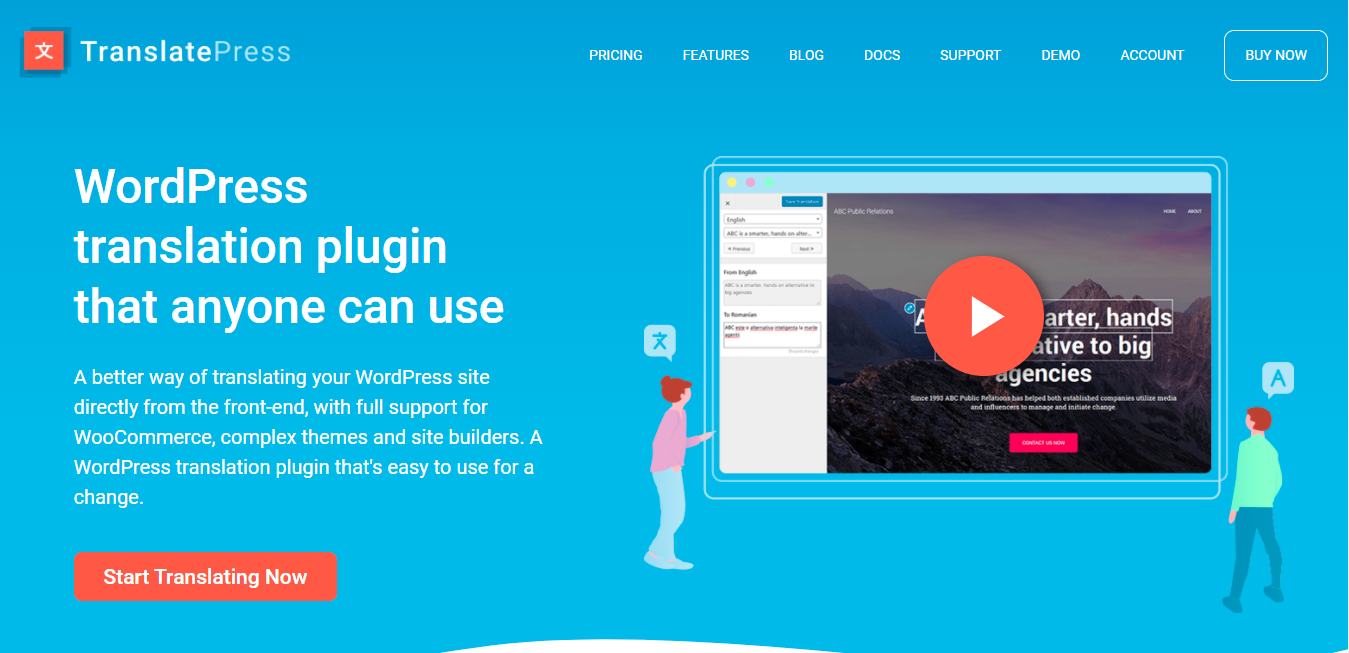 TranslatePress is another WordPress translation Plugin. This tool also has made hundreds of multilingual websites and has gotten a lot of 5-star reviews. TranslatePress is considered a simple way to translate your entire WordPress site directly from the front end, it also supports Woocommerce and other common themes. This plugin is GPL and self-hosted. Therefore, you have the right to own your translation forever. Every year, the license gives you access to updates, new features, and support. Moreover, this plugin has a simple and user-friendly interface, so you can easily install and use it. Furthermore, this tool has been designed with loads of powerful features and translation add-ons. However, the free version has some limited features, if you want to experience more advanced features, you should upgrade to the pro version.
Main Features
Polylang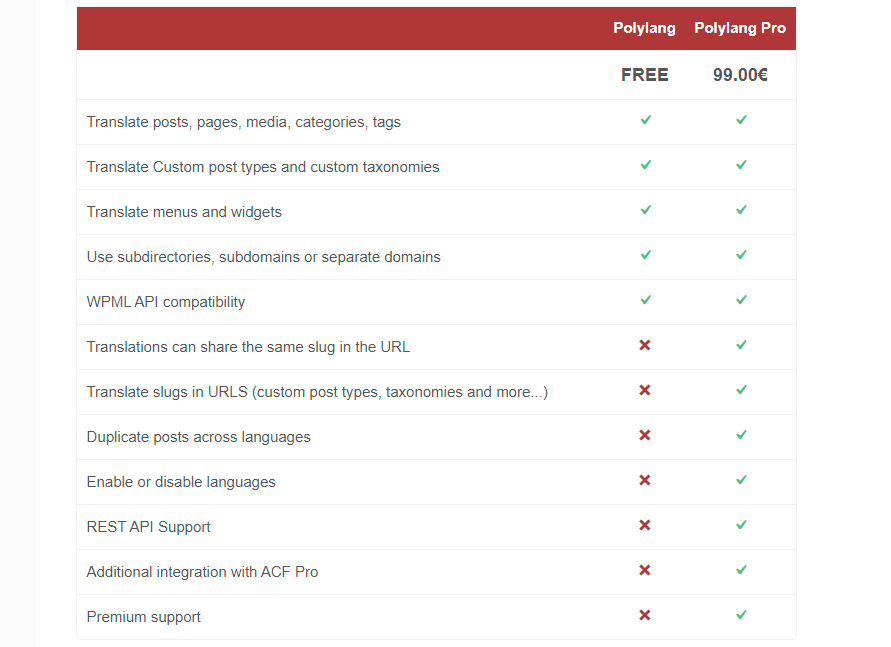 Polylang comes with a lot of powerful features including:
Allows you to translate posts, pages, media, categories, post tags, menus, widgets…
Automatically translate custom post types, custom taxonomies, sticky posts, and post formats, RSS feeds and all default WordPress widgets
Provide you a customizable language switcher
Compatible with most the cache plugins
You can also create separate menus for each translation version
TranslatePress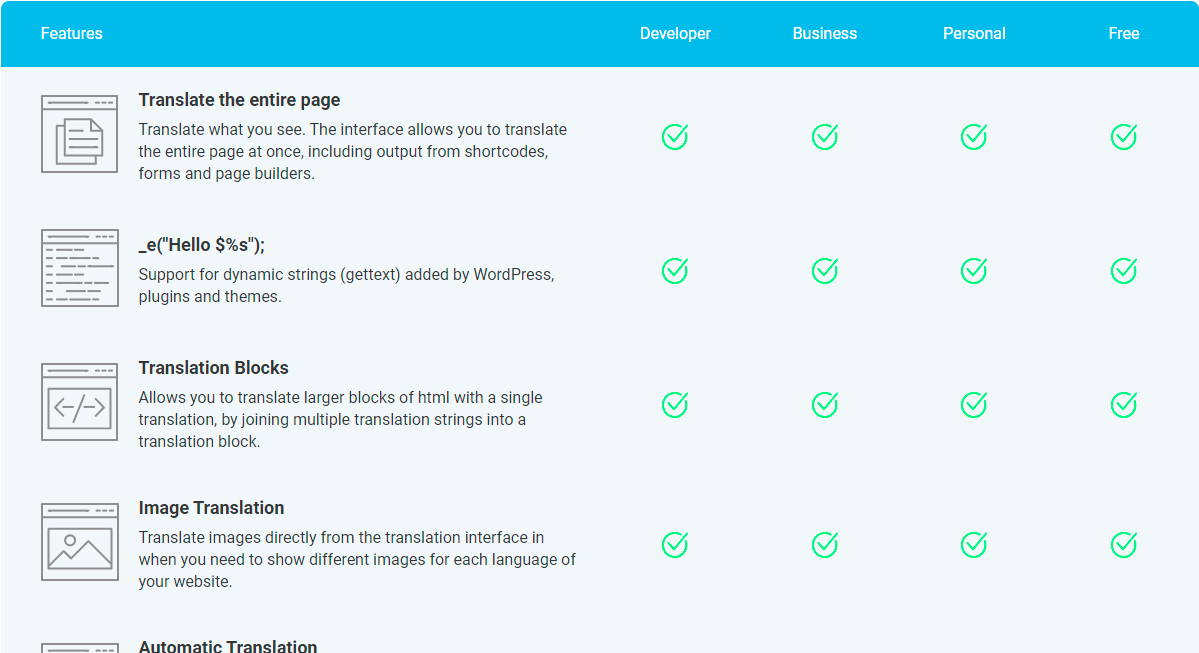 The TranslatePress provides you with plenty of powerful features including:
The interface allows you to translate the entire page at once, including output from shortcodes, forms, and page builders.
Translation Blocks enables you to translate larger blocks of HTML with a single translation, by joining multiple translation strings into a translation block.
Enable you to translate images directly from the translation interface.
This plugin is integrated with Google Translate and DeepL, so your visitor you enjoy your website in their languages quickly
The ability to work with WooCommerce, custom post types, complex themes, and site-builders effectively.
Offer extended language switcher includes a floating dropdown
Overall, 2 plugins all offer a lot of powerful features, so they help you translate various contents on your website quickly. However, we will compare 4 outstanding points in detail to help you realize the differences.
Polylang enables you to translate the content of themes, articles, pages, media, taxonomies, page builders,…Especially, Polylang is different from other WordPress Translation Plugins because it translates menus by generating a separate one for each language. This part is also set in the menu section of WordPress. Hence, it is quite easy for you to use. Moreover, if you want to translate Woocommerce pages, you have to purchase another premium version called Polylang for Woocommerce.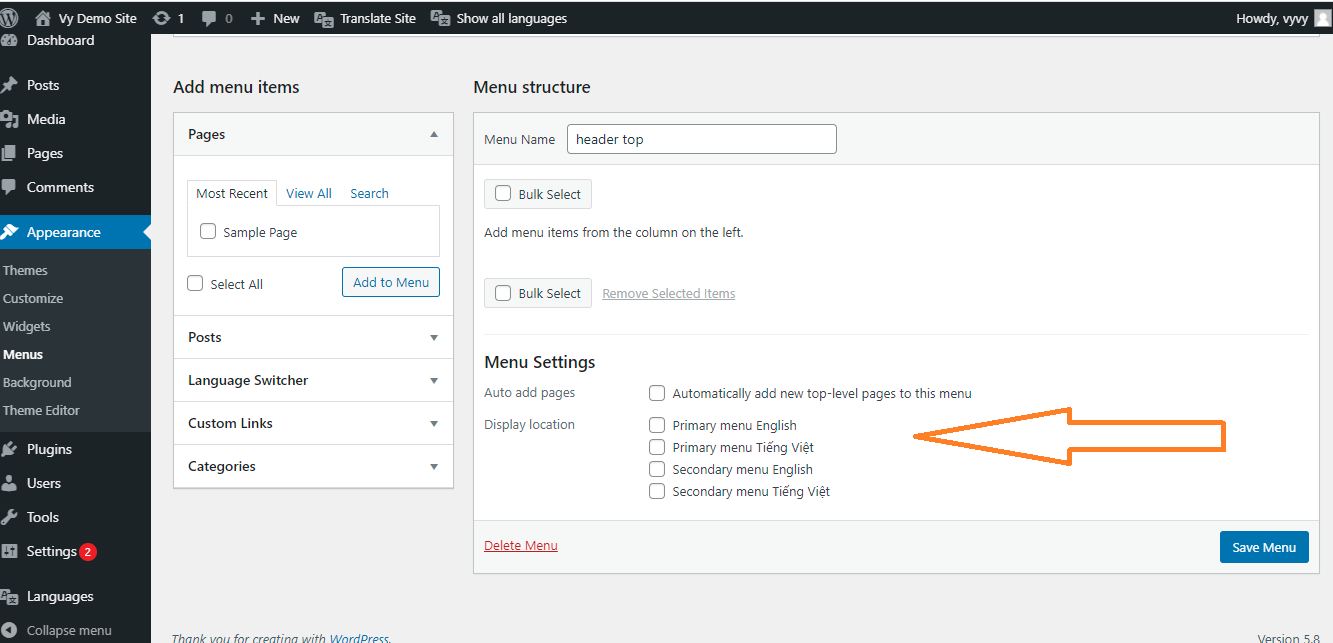 Whereas by using TranslatePress, you translate almost everything from the content of themes, plugins, menus, page builders to URLs and much more. Even it also has the ability to translate shortcode, Woocommerce pages, and Gutenberg. In contrast, the free version of Polylang doesn't support this feature.
With the free version, Polylang only enables you to translate manually, so this task quite takes you a lot of time to complete. If you want to experience the automatic translation features, it requires you to install a third-party plugin such as Lingotek Translation. However, when you use this extra plugin, it may take up the amount of space on your website.
On the other hand, TranslatePress has an automatic translation mode along with the ability to create a multilingual site by manual translation. Moreover, in the setting page of TranslatePress, you only need to connect your site to Google Translate with the Google API key to manually change the content of the automatic translations and however, this occurs when they haven't been made public. This is one of the unique features of TranslatePress is different from other WordPress translation plugins.
Number of the languages supported
Polylang supports you in more than 100 languages. In addition, you can add as many languages as you want for your content. In this section, TranslatePress is similar to Polylang, it also supports up to 120 languages including RTL. In addition, the premium add-on allows you to create your own custom languages by using additional code.
In this part, both plugins have Woocommerce support. Polylang offers users a premium version that is specially designed for Woocommerce, so you can translate Woocommerce pages, tags, categories, and much more from your Woocommerce dashboard. With the support paid version of TranslatePress, you can experience the Woocommerce feature that enables you to translate your entire store.
Pricing Plan
Price is regarded as one of the important aspects that you need to consider to choose the best choice. Generally, two plugins offer a free version. Nevertheless, they almost come with limited features, so if you want to create a professional multilingual website you should upgrade to the premium version with more advanced features.
Polylang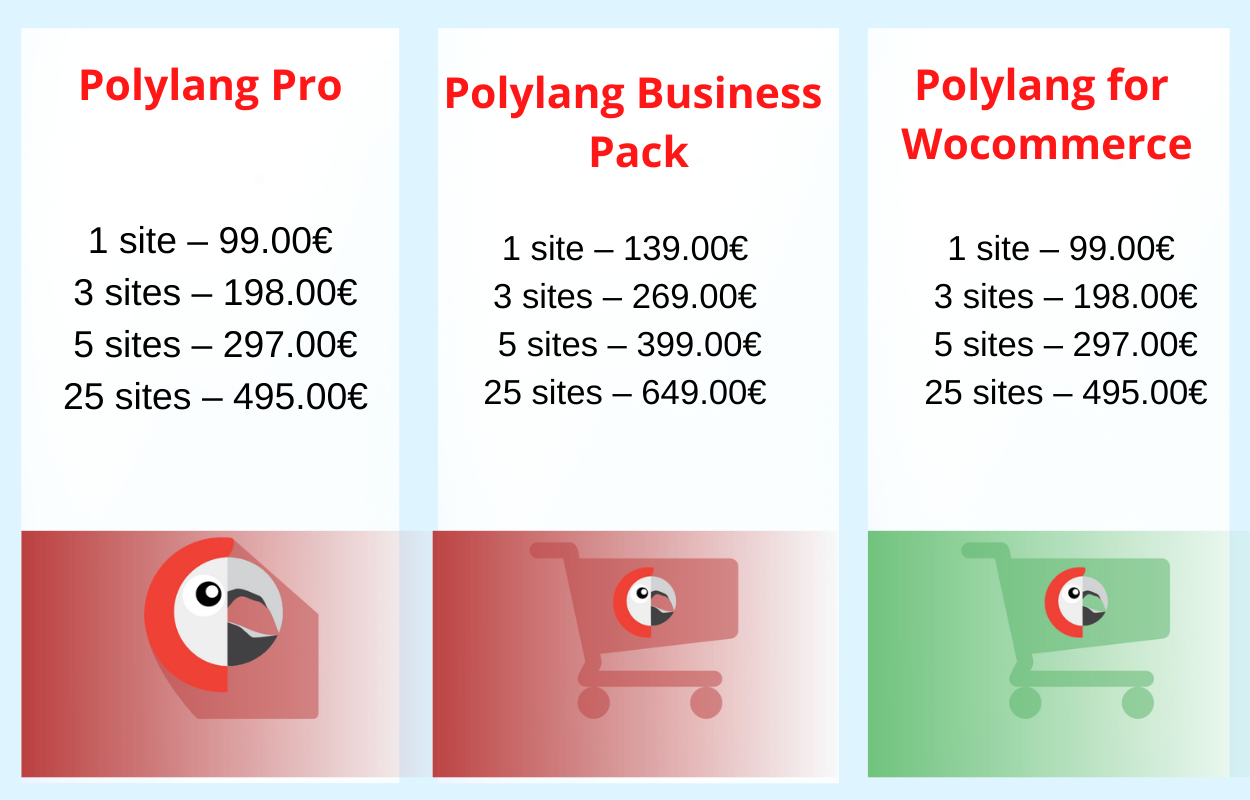 Polylang offers you 3 reasonable paid plans including Polylang Pro, Polylang Business Pack, and Polylang for Woocommerce. Each plan also supports various prices depending on the number of websites. It means that if you own a lot of sites, you can save a lot of money. Especially, Polylang Business Pack is considered the most professional version. When using this plan, you can add extra functionalities to your site.
TranslatePress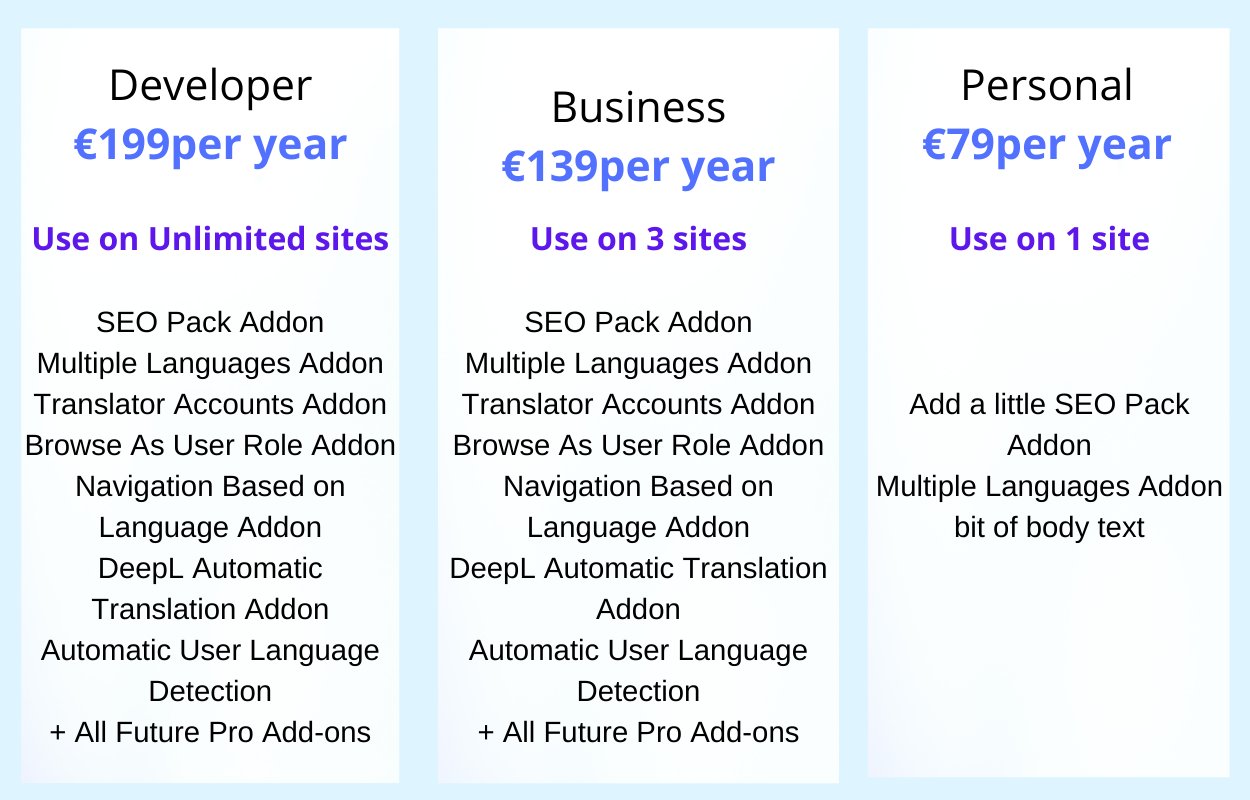 TranslatePress is divided into three pricing plans including Personal, Business, and Developer. The similarity of the 3 pricing plans is that they all offer advanced translation interface, integration with Google Translate, flexible language switcher, and 1 year of updates & Premium support.
SEO friendliness
SEO-friendly plays an important role in improving your website ranking on Google search results, so you need to consider this aspect to have the right option.
Polylang

As you can see, the Polylang plugin allows you to choose from 3 different URL structures. In addition, it has the ability to utilize various domain names for each translated version. Moreover, there is no doubt that Polylang works well with Yoast SEO and All In One Pack. It automatically links to the relevant URLs for menu items, categories, and much more. Especially, it also adds hreflang attributes. What's more, you should know that you can only translate the base slug for custom post types when upgrading to the pro version.
TranslatePress
Similar to other Polylang plugin, TranslatePress also generate SEO friendly translated content. However, you need to have the support of SEO pack Addon to complete everything perfectly.
In addition, TranslatePress provides you the opportunity to use subfolders for languages. Another outstanding point of this plugin is that it can automatically change the menu widget links to generate a fully crawlable version of your translated site. There is also an option to force links in the rewritten content to automatically switch to their respective languages whereas you must complete this operation with Polylang manually.
Polylang Vs TranslatePress: Sum Up
We have just provided a lot of necessary information about 2 plugins in our comparison. It is obvious that each plugin not only comes with plenty of excellent features to help you create a multilingual website but also gives you many useful functionalities and other options. However, there are still some limitations. So, which is the perfect choice for you?
Honestly, it is difficult for us to give you the answer exactly because it also depends on your website purpose as well as your budget. Therefore, if you are looking for a free tool with many useful features, we highly recommend that you should use the Polylang plugin. And on contrast, if you have an abundant budget, don't hesitate to try the TranslatePress Plugin.
Hopefully, through the battle between Polylang Vs TranslatePress, you will have helpful enough information to make the right decision. And what is your opinion? Please share with us your view or any query about two plugins by leaving a comment below. We will support you as soon as possible.
Moreover, there are also other useful WordPress Translation Plugins here, you can consult to have more options. Especially, if you are interested in Themes, Our Free WordPress Themes specializes in providing hundreds of beautiful, modern designs that are completely compatible with the two plugins above. Let's visit and update them for your professional website.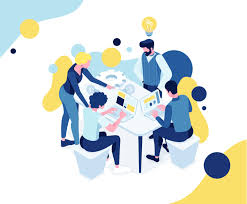 Latest posts by LT Digital Team (Content & Marketing)
(see all)