WordPress Translation Plugin is regarded as the best tool to make your site multilingual. However, finding a powerful translation tool is not an easy task. In order to help you choose the best one easily, today, in this collection, we provide you top best WordPress Translation Plugins that may helpful for you.
Why should you install WordPress Translation Plugin for your site?
Creating a multilingual site is always a desire of everyone because thanks to it, your site can have more traffic and increase your revenue as well. When your site is translated into the visitor's language, your visitor will easily get interesting information from your site.
Top Best WordPress Translation Plugin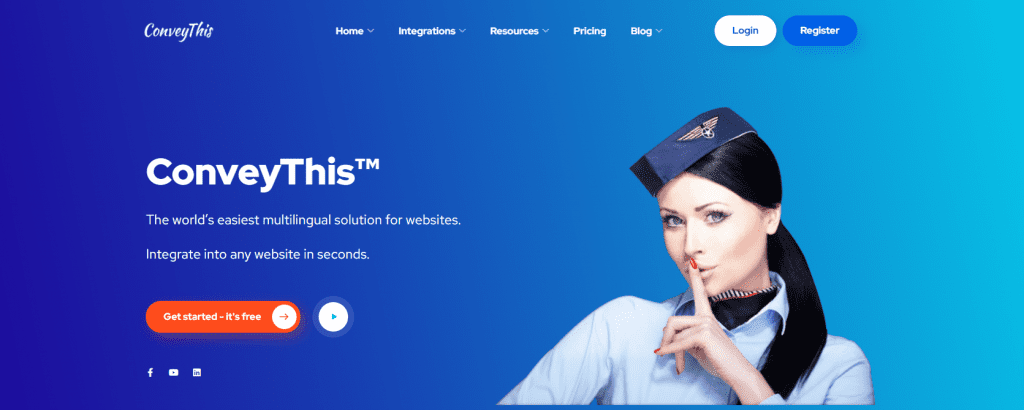 If there is one truly convenient way to translate your website, it must be through ConveyThis! It is the most translated language plugin in the WordPress directory (over 38 language contributions) and is growing fast. ConveyThis makes it very simple to integrate into the WP website and activate as many as 100+ languages. ConveyThis uses automatic machine translation to translate your entire site and adds a language switcher button. So within the first couple of minutes, you'll already have a working, SEO-friendly multilingual site.
It comes with a both free and paid plan. Free plan that lets you translate up to 2,500 words into one language, the paid plans use SaaS-style billing, which means you'll need to continue to pay for as long as you want to use the service. Paid plans start at $5 a month for one language and up to 10,000 words.
Provided features:

Translate your website and boost sales effectively
Fast and reliable translation servers
Customizable language switcher
SEO-optimized translations
Support over 38 languages
Highlights:
Perfect translation quality
Easy to use and install

This is a WordPress Translation Plugin that allows you to make your WordPress site become multilingual with more than 100 languages available. Thanks to this plugin, you can increase your international sales and traffic and from that gain more revenue for your business.
Provided features:
Posts and pages translation
Categories and tags translation
Multilanguage
Hides "Suggest better translation" pop-up
Multilingual language names in native alphabet
Multilingual interface
Mouseover effect
Menus and widgets translation
Highlights:
Amazing support
Really helpful
Wonderful

Loco Translate is a great WordPress Multilingual Plugin that offers you localization tools for the developers of your site. What's more, this plugin also includes in-browser editing of translation documents of your WordPress site. An effectively support for PO features is also consisted such as references, plural forms, and comments.
Provided features:
Configurable PO file backups
Built-in translation editor
Support for PO features
Native MO file compilation
PO source view
Built-in WordPress locale codes
Create and update language files
Highlights:
Simple to use
Fantastique
Easy and Reliable

Polylang plugin enables you to generate a multilingual WordPress site. In addition, using this plugin enables you to write pages and posts as well as build lists and post tags. After that, you are able to also determine the languages for any posts and pages. You can have the ability to use the unlimited languages that you want.
Provided features:
RTL language scripts
WordPress languages packs
Translate posts, pages, media, categories
A customizable language switcher
Set by the content or by the language code
Use one different subdomain or domain per language
Highlights:
Working flawlessly
Simple and intuitive
Amazing plugin

Along with Polylang, TranslatePress – Translate Multilingual sites is a WordPress Multilingual Plugin that allows you to translate your site easily and then create a multilingual site. Furthermore, you can also have the ability to insert as many translation languages as you want as well as translate meta information. So, are you confused about the Polylang and TranslatePress plugin, which is better for your site?
Provided features:
Translator Accounts
SEO Pack
Extra Languages
Navigation Based on Language
Automatic User Language Detection
Browse as User Role
Force custom links
The select default language of the website
Highlights:
Excellent plugin
Very well documented
Excellent support

Google Language Translator allows you to translate your site into other languages. According to this, you can enhance your traffic and earn more revenue. In addition, a sub-directory is also included in this plugin as well as many other powerful features that help you to work with your site effectively.
Provided features:
Floating language selector
Language bar with flags in menu
Translate WooCommerce shop
Hide Google top frame after translation
Google Analytics integration
Translate the site on the fly
Translate posts and pages
Translate themes and plugins
Right to left language support
Highlights:
Work sufficiently
Efficient translation
Awesome Support

This WordPress Translation Plugin allows you to translate your site into many other languages easily. In addition, using this plugin also helps you to find out and translate the whole information of your site into any language that you want. A unique dashboard is also included to edit your translation.
Provided features:
60+ translation languages available
A unique and single place
Content automatically detected and translated
Translations constantly
Language switch button
Access to professional translators
Highlights:
Absolutely a handy
Clean and effective plugin
Excellent

Transposh WordPress Translation provides you with a great tool to translate your blog. You can also use this plugin to integrate automatic translation coming with a human translation which is supported by your customers. A video is also included that gives you a clear understanding.
Provided features:
Automatic translation
RSS feeds are translated too
Support for any language
Multiple options for widget appearances
Takes care of hidden elements
Professional translation
Translated languages are searchable
Buddypress integration
Highlights:
Very useful
Best free automated
Absolutely brilliant

Here is a great plugin that provides you with a great translation tool for your site. Thanks to this plugin, you can create as well as retain a multilingual site. Many features are also included such as modern, machine, community translation solutions that remove any manual burden of publishing your blogs.
Provided features:
Machine translation
A customizable language switcher
Custom post types
Admin interface
Use as many languages as you want
Translate posts, pages, media
Highlights:
Well done
Awesome
Great support

Using this plugin, you are able to translate your site into any language that you want. There are more than 100 languages available as well as a complete multilingual solution for your site. Moreover, this plugin is also very easy to use and set up with a simple setting that anyone can understand.
Provided features:
Select the available languages.
Import/Export settings to easily transfer configurations.
For feature requests, please contact us.
Use it as a widget and as a shortcode.
Practically null impact on page loads.
All the 3 inline and all the 4 tabbed styles.
Highlights:
Amazing plugin and support
Working just perfect
Great functions

WPGlobus will help you reach wider customers around the world by translating your site into various languages and maintaining your WordPress blogs and sites in bilingual or multilingual. It only offers manual translation and works well with Gutenberg, WPBakery Page Builder, and other popular plugins. Last but not least, it's possible for you to enable multilingual SEO features, too.
Provided features:
Manually translate
Add one or several languages
Enable multilingual SEO features
Switch the languages at the front-end
Switch the Administrator interface language
Several free addons
And so on
Highlights:
Compatible with tons of WordPress themes and plugins
Manual translation
Many free addons

Multilanguage by BestWebSoft is one of the best popular WordPress Translation plugins on this list. It lays a foundation on which you can translate your site's language into others easily. Therefore, you can insert translated content into any page, post, and more in your own way to increase traffic.
Provided features:
Manually translate
80+ pre-installed languages
Add new languages
Choose the default language
Change display order in the language switcher
Multiple language switcher layouts
And more
Highlights:
Multilingual and RTL ready
Various layouts
 Custom code compatible

Advanced Google Translate is a completely free plugin that can switch your default site language into others. By using this plugin, you can enable multilingual WordPress websites where customers can change the language with just one click of the mouse. It doesn't require any additional and complicated JavaScript and CSS files.
Provided features:
Auto-translate
Compatible with all themes and plugins
Easy to set up
Short-code support
Live preview
No impact on page loading
And more
Highlights:
Auto-translate
More than 30 languages
No extra charge

The final useful WordPress Translation Plugin that we highly recommend is Phrase for WordPress. This plugin assists you to translate content from your pages or posts by using Phase installed in WordPress. Thereafter, you can transfer the translated version to WordPress sites and import them as multilanguage sites.
Provided features:
Useful
Simple to use
Great support
Translate within WordPress
And more
Highlights:
Easy to use
Strong assistance
Conclusion
We hope that this collection is helpful for you. If you have any questions, don't hesitate to leave a comment below. And if you find it useful, don't forget to share it with your friends!
Moreover, you can refer to free WordPress themes to translate your site into other languages.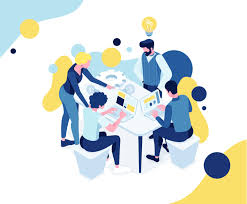 Latest posts by LT Digital Team (Content & Marketing)
(see all)