Using Woocommerce Multilingual Plugin is one of the best ways to make your site go global easier. In this article, we will show the top Best Woocommerce Multilingual Plugins. Let's explore!
Why should we use Woocommerce Multilingual Plugin?
Running online doesn't mean you only limit your customers range within your nation, you also need to expand your business worldwide, because the more customers you can approach, the more revenue you can get. Besides product/service quality and your site appearance, one of the most important things that keep customers staying longer on your site is making your site easy to read and understand. That is the reason why you should get for your site a suitable Woocommerce Multilingual plugin.
Top 7 Nice Woocommerce Multilingual Plugins

GTranslate plugin is one of the best multi-language plugin WordPress which uses automatic translation service from Google Translate to make your WordPress site multilingual. Supporting over 100 languages, it is possible for your site to serve more than 99% of users on the internet. This plugin is a WordPress budget multilingual solution that integrates human and automatic translations to save your money and it is easy to use!
Provided features:
Support automatic machine translation from Google
Hiding pop-up "Suggest a better translation" and Google top frame after translation
Support mouse over effect
Integrate with Google Analytics
Posts/pages/categories/Menus/themes and plugin translations
Support RTL language
and more.
Highlights:
Great and easy to use
Great support

This amazing Woocommerce Multilingual plugin helps you to extend your Woocommer site to match with the conditions of the German market legal.
Provided features:
Delivery Times
Regulation of Small Business
Tax notices and shipping costs
Legal Checkboxes UI
Privacy policy, revocation, terms
Support button solution
Double opt-in for Customers
Calculating tax for shipping costs
and more.
Highlights:
Great support
Work perfectly with Woocommerce
Easy to use

The Woocommerce Multilingual plugin from bestwebsoft will be your great weapon to make your WordPress site be translated to any other languages. This plugin adds the content which has been translated to posts, pages, widgets, menus, taxonomies…Your customers can switch content to their language easily.
Provided features:
Support manual translation
Support over 80 pre-installed languages
Able to add new languages
Search website content
Able to choose for your site a default language
and more.
Highlights:
Easy to set up
Intuitive and simply works

WooCommerce Multilingual gives you an effective tool to translate your WooCommerce Products in an easy and simple way. In addition, it also gives you easy translation management for your products and categories as well. You can maintain the same language during your checkout process as well as send the emails for customers or admin in their language.
Provided features:
Translate all WooCommerce products
Keeps the same language through the checkout process
Sends emails to clients and admins
Allows inventory tracking without breaking products
Easy translation management for products
Enables running a single WooCommerce store
And more
Highlights:
Must have plugin
Works like a charm

Providing you the fastest way to translate your site, this Woocommerce Multilingual plugin allows you to translate the whole site in one time, including shortcodes output, page builder and forms. This plugin works greatly with Woocommerce! It is a GPL self-hosted translation plugin that you can own every of your translation forever!
Provided features:
Translate content directly from the front-end
Provide a user-friendly interface
Fully compatible with all plugins and themes
Support live preview with pages already translated, so you can edit your translations
Support automatic (from Google translate) and manual translation
and more.
Highlights:
Easy to use
Quick and helpful support
Support unlimited word translation.

Here is an ideal WooCommerce Multiplangugae Plugin that helps you to translate as well as keep multilanguage and bilingual blogs and sites. It helps you to insert multiple language capacities for your WooCommerce-based online stores and helps you to translate your WooCommerce products and taxonomies.
Provided features:
Manually translate posts, pages, categories
Add one or several languages to your WP blog/site
Switch the languages at the front-end
Completely separate menus for each language
Switch the Administrator interface language
Multilingual widget logic
Highlights:
Great Support
Fast and professional
Cool helpdesk

This is one of the most popular translation services around the world with more than 500.000 users. It is completely compatible with WooCommerce and allows you to make a correct transition correctly in a manual way.
Provided features:
Manually correct translations
Yoast SEO compatible
WooCommerce compatible
In context translation interface
Translate metadata
Translating schema.org microdata
Seamless updates
Translate JSON objects
Image localization
Highlights:
Work fine
Excellent tool
Awesome plugin and support
Conclusion
That's all the best Woocommerce Multilingual plugin for today! If you have any questions about this post, don't hesitate to leave a comment below. And don't forget to share it with your friends if you find it useful! You can also get more beautiful designs for your website with our free WooCommerce theme. Thanks!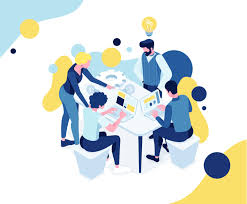 Latest posts by LT Digital Team (Content & Marketing)
(see all)