There are a lot of people having the question: " Is it necessary to update Elementor Page Builder and does it have an effect on the current settings?". In this instruction, we will help you to have more information about this issue.
You are always recommended to update the latest version of your WordPress plugin consisting of Elementor Page Builder. New versions not only consists of the new features but the bugs which are existing are also fixed. Moreover, you can also meet the problem of security in the future if you do not make an update regularly.
After updating Elementor, you will not meet any problem in your current settings.
Almost update version brings you benefits; however, you also should test the updated version on a staging site before making an update on the official one.
It is also necessary for you to back up your site regularly in order to avoid pitfalls. Your update versions are always checked on your end and by BETA testers; however, it is not sure that it will not exit any problems in several particular environments.
Almost problems which are relevant to updates do not relate with the adding code but it is relevant to the particular environments like installation with conflicting themes and plugins or some server settings which deter Elementor Page Builder from regular working.
In conclusion.
If you have any questions about this, don't hesitate to leave a comment below. we will reply as soon as possible. Besides, you can also take a look at our free Elementor WordPress themes here to get a wonderful theme for yourself.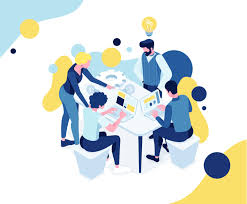 Latest posts by LT Digital Team (Content & Marketing)
(see all)