For eCommerce businesses, a payment gateway plays an essential role in accepting payments from your inbound and outbound customers. This makes the payment process become simpler, more convenient, and more time-saving. On the market, Stripe and Square are two significant payment gateways that many users are using. However, if you are confused about which one is more suitable for your online store, let's have a look at the detailed comparison of Stripe Vs Square today.
General Information about Stripe Vs Square
Stripe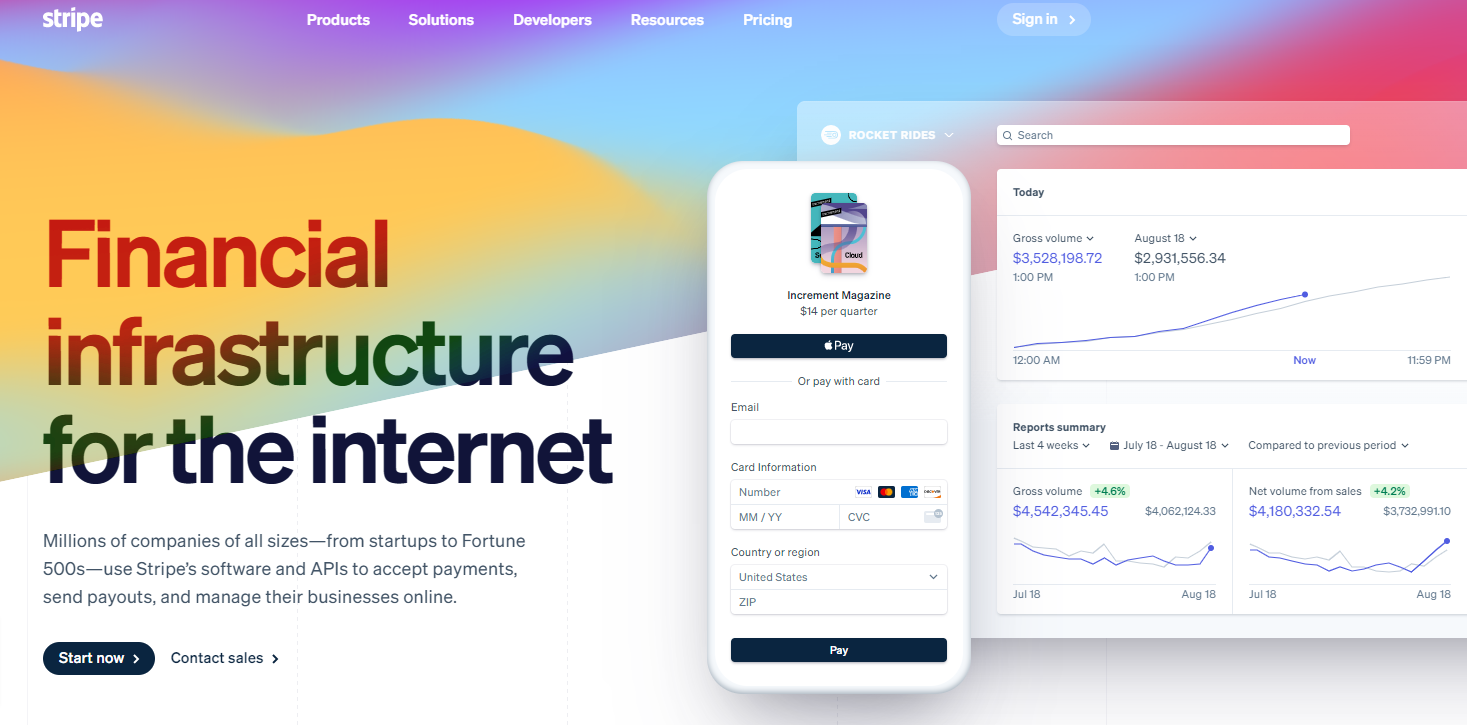 Launched in 2011, Stripe has had more than 10 years in the payment gateway industry and has satisfied a large number of users. This payment gateway allows customers to smoothly make online payments via credit card and other kinds of payment methods in a few steps.
This tool comes with a cloud-based infrastructure, so it is secure, reliable, and scalable. Besides, in order to help business websites manage and develop their eCommerce activities, Stripe is rooted not only in design but also in code. If you are a merchant who has technical skills or wants to generate various choices in shopping carts, Stripe is the best option for you. In other words, it is suitable for businesses that focus on online and international markets.
Square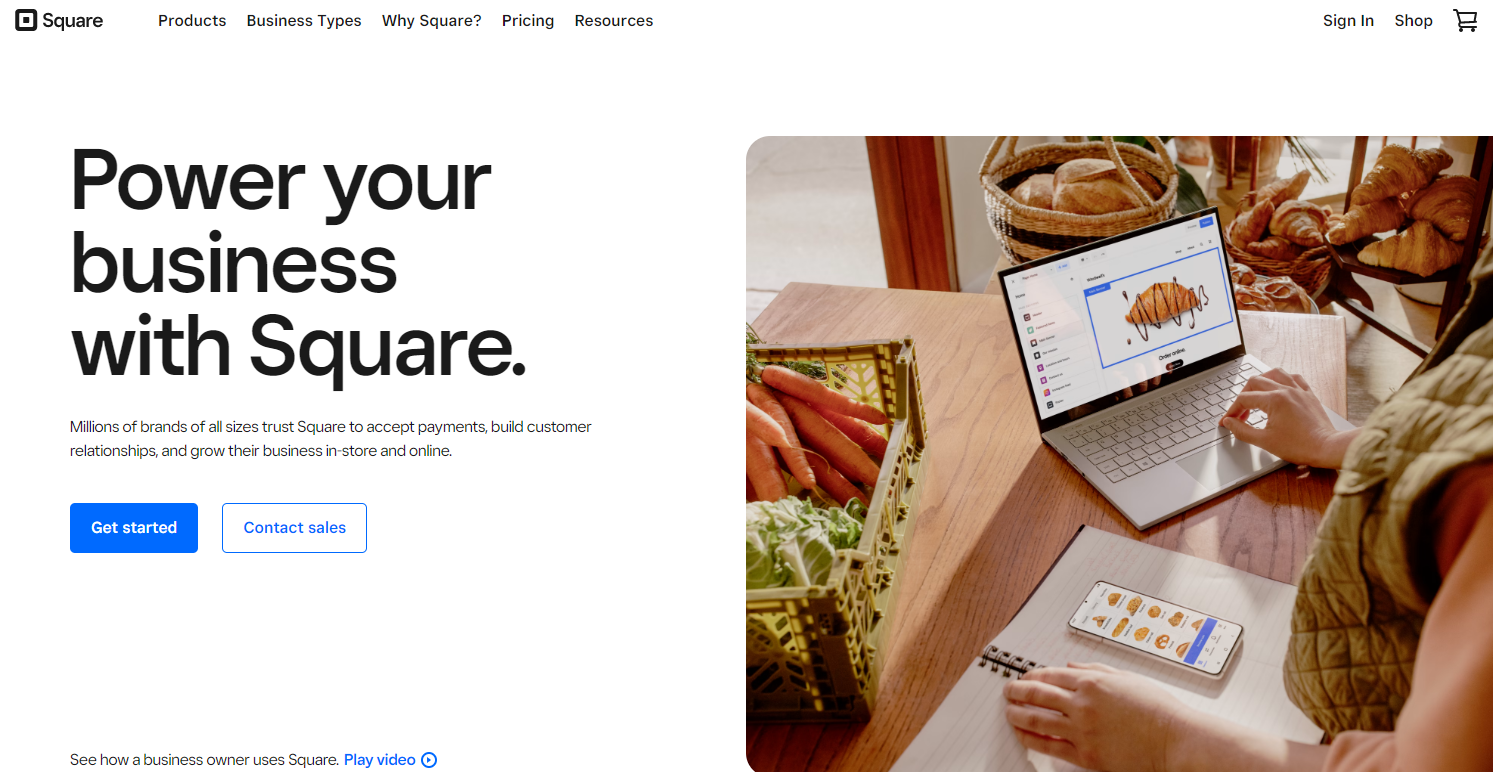 On the other hand, Square is older than Stripe because it was founded in 2009. This tool is known as a virtual terminal or end-to-end payment processor. While Stripe can be used on any compatible platform, Square is a part of an eCommerce solution since it is not a totally standalone payment gateway.
The software is flexible when it can turn the client's devices into portable point-of-sales (POS) terminals. More specifically, it helps merchants to receive customers' payments by reading credit cards via smart devices or entering their credit card information manually. And of course, this way is used both in-person and over the phone.
Square seems more friendly to beginners or merchants who do not specialize in technical skills. That is to say, Square is a good solution for small or startup businesses.
After exploring the general information of Stripe Vs Square, it's time for us to move on to the detailed comparison of the two payment gateways.
Stripe Vs Square: An in-depth comparison
In this section, when we compare Stripe Vs Square, we will cover 5 principal aspects, including ease of use, features & integrations, documentation & support, price, and pros & cons. Let's dive into each aspect below now!
Ease of use
As for setting up Stripe payments on your website, the process can range from simple to complex, depending on how much you require for your payment gateway. Because Stripe executives want to give developers a flexible and seamless experience, they've provided you with Stripe Elements, which helps you install and manage your billing issues efficiently and accurately. Some outstanding functions include real-time validation, dynamic localization, and autofill functionality.
It can be said that Stripe can be suitable for everyone, from a professional developer to someone without too much technical knowledge. Especially, if you are in a situation where you are not too technical, you can simply cut and paste a line of JavaScript into your web page. For WordPress, everything is easier when you just need to install the Stripe Plugin. Besides that, thanks to an intuitive dashboard, you can freely and effectively manage the payment on your eCommerce website.
While Stripe is trying to please both beginners and developers, Square wants to simplify every process. Therefore, if you use Square, you only need to use a centralized system software that supports you to accept payments as well as manage your business. Plus, you can also easily access advanced tools to create direct marketing campaigns with no technical requirements.
Just like Stripe, Square also allows you to cut and paste a piece of code to create a payment option on your own website. In case you are using the WordPress platform, a WooCommerce Square Plugin can help you with your payment problems and assist you in expanding your e-commerce platform.
Overall, Square is more user-friendly than Stripe because of its ease of use.
Payment Methods & Integrations
Stripe accepts numerous types of payments, including Credit cards, Debit cards, International cards, ACG direct debit & credit, wire transfers, Masterpass by Mastercard, Visa Checkout, and Bitcoin. Furthermore, Stripe also supports more than 135 different currencies around the world, so you do not need to worry about the online payment of international clients.
Square is no less than Stripe as it has tried to expand its services to meet the international business needs of many businesses. Square accepts all main credit cards for online payment processes, such as Visa, Mastercard, Discover, American Express, Apple Pay, eWallet, card reader, and POS.
Therefore, Stripe and Square draw in this match.
Stripe is incredibly flexible and allows you to integrate with thousands of brands, including Easy Digital Downloads, X-Cart, Ecwid, and more. Besides, Stripe can connect to the majority of websites and e-commerce platforms, making it easy for businesses to scale their online business. Although Stripe does not provide an official WordPress plugin or integration, there are many WordPress Plugin developers that have done this instead of Stripe, making it simple for WordPress website owners to integrate Stripe into their websites.
In contrast, Square is just a single payment gateway with a feature that allows an online store to connect and pay through it. Square is known for being an omnichannel solution and supporting e-commerce. However, there are not too many customization features if you use Square. Therefore, it may be more suitable for beginners.
Square offers integration options with Wix, BigCommerce, Ecwid, Weebly, 3dcart, etc. In addition, it also works well with WooCommerce, Magento, and custom-built websites. Especially, Square can also be easily integrated into WordPress and you can use e-commerce plugins that support Square, including WooCommerce, WP EasyCart, etc.
So, in this round, Stripe and Square are tied.
Documentation & support
In terms of documentation, Stripe comes with advanced documentation that requires users have the technical knowledge or coding skills to understand everything. Conversely, since Square hope to give their users a good experience, the documentation is quite simple and easy to understand. It is suitable for both beginners and developers. Therefore, if we just mention documentation, it's clear that Square beats Stripe in this aspect.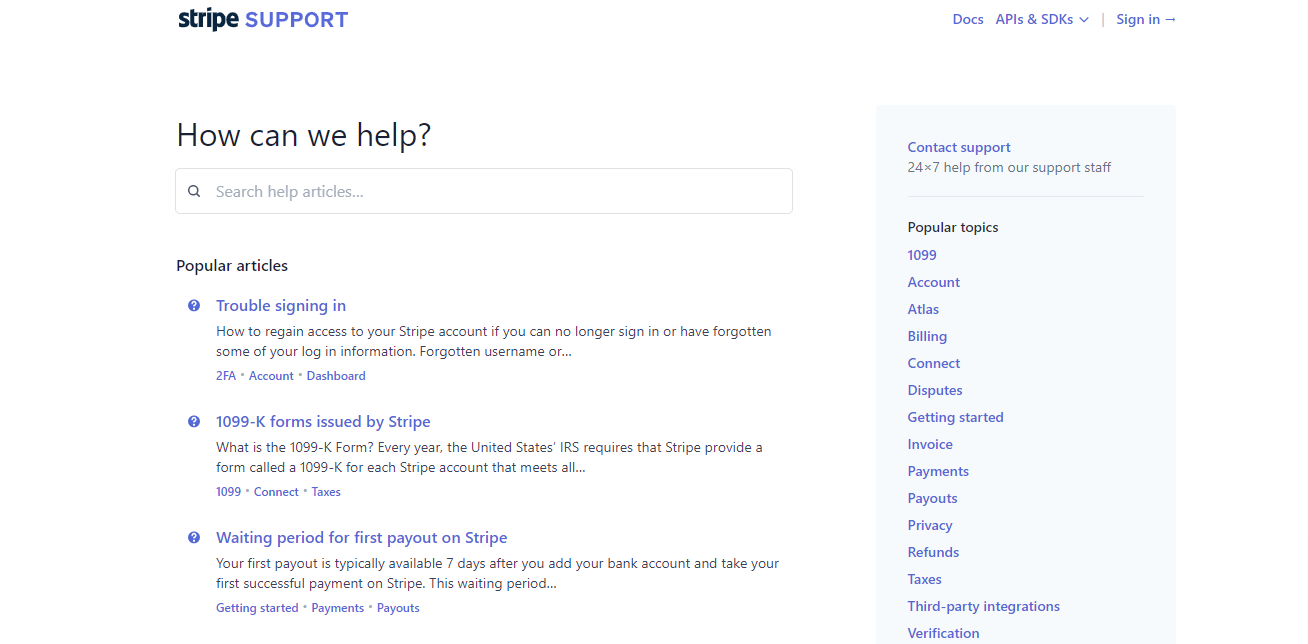 In terms of support services, both Stripe and Square provides their users with phone support, live chat, email support, community forum, and social media support. However, there are also some differences between them.
Although Stripe made their customers disappointed when they could not get in touch with Stripe support teams in 2017 and the period before that. This caused a lot of trouble for their customers since everything could not be solved in real-time. However, in 2018, Stripe was determined to improve its customer support by offering phone support, and 24/7 live chat to stay in touch and support its customers as quickly as possible. And now, Stripe's support services seem greater than ever before.
However, in order to get the best support service, the users have to pay $1000/month. It is not a small payment and it is not suitable for small or startup businesses. Instead of making a huge payment for the support services, the users can access 24/7 live chat or phone support to address their trouble.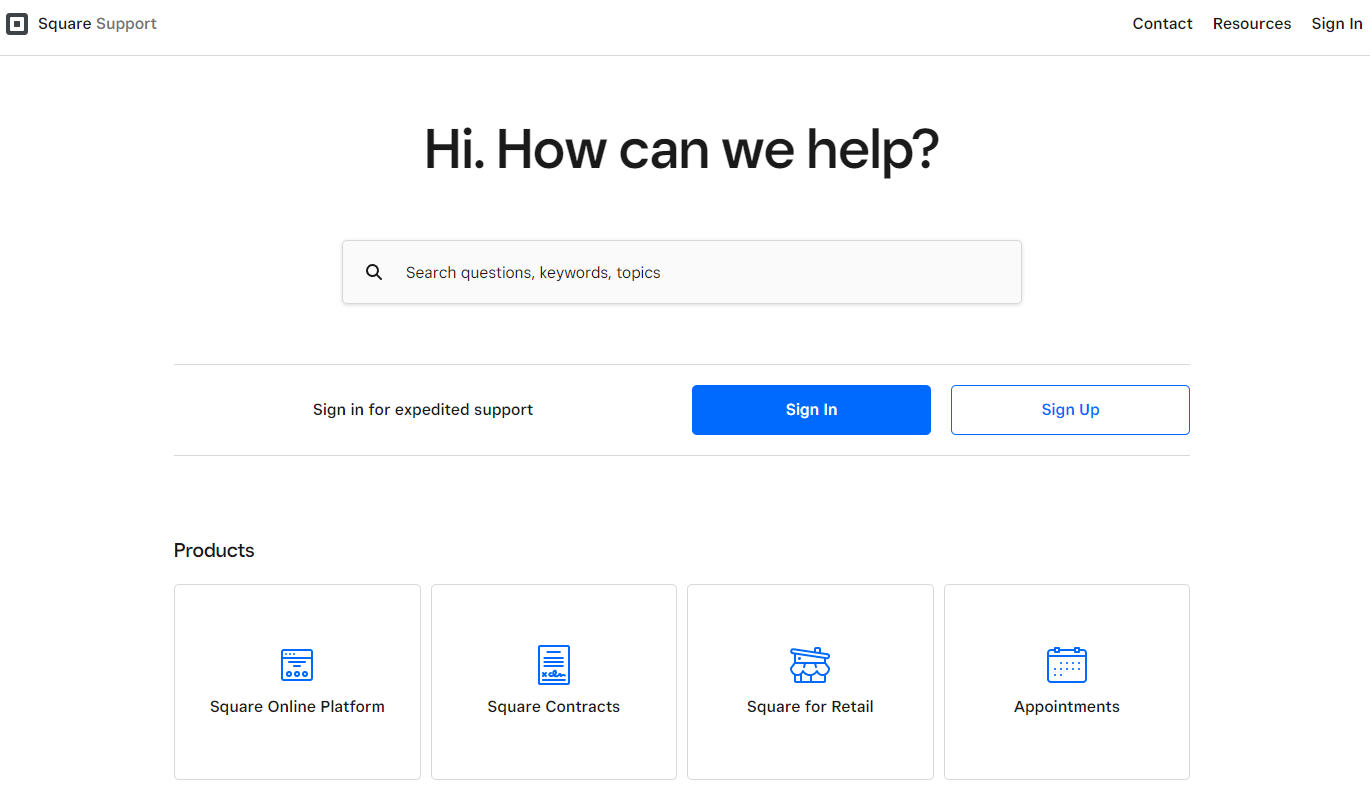 While Stripe is trying to improve their support services day by day, Square makes its clients unhappier because of some reasons. A lot of Square users complained that their accounts are terminated or frozen for no reason. Instead of directly contacting the users, Square cuts off phone support automatically. All issues or communications will be negotiated and worked on via email, making it more difficult and complicated to resolve the issue.
Hence, it can be said that Stripe is better than Square in terms of documentation and support.
Price
Currently, on the official website of Stripe Vs Square, we can see some general information about pricing plans.
With Stripe, there are two options for you to select. The cost for the integrated option is 2.9% + 30 cents per successful card charge. By using this plan, you do not need to pay any fee for the setup process, monthly or hidden fees. In case your business has to deal with a large number of payment requests in a short time, the customized package is also available for you to use. However, there is no fixed price for this package, it depends on the number of payment requests your business needs to process. That's why you need to contact sales to discuss with them about that.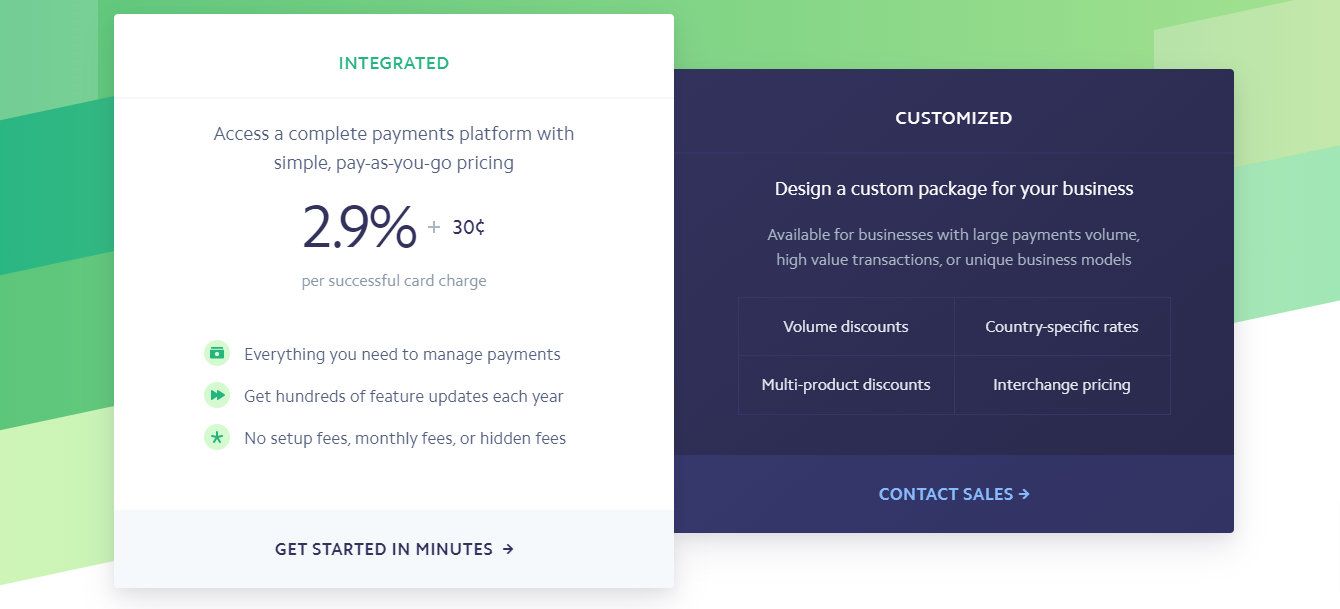 On the other hand, Square provides with you three pricing options. With the free package, you do not need to pay any fee for setup or update process, you just need to pay processing fees when you take a payment. If you want to get more advanced features related to retailing, restaurants, etc, the plus package is suitable for you. So, for each month, you need to pay $29 + processing fees. Furthermore, the premium package is also included for you in case you need to deal with a ton of payment requests at the same time.

Now, in order to give you a clear overview of the price between Stripe Vs Square, we would like to show you a detailed comparison table below.
| | | |
| --- | --- | --- |
| | Stripe | Square |
| Pricing Model | Flat-rate & Pay-as-you-go | Flat-rate & Pay-as-you-go |
| Online Transaction Fee | 2.9% + $0.30 | 2.9% + $0.30 |
| In-Person Transaction Fee | 2.7% + $0.05 | 2.6% + $0.10 |
| ACH Payment | 0.8% | 1% |
| Chargeback Fee | $15 | No fee |
| Refund Fee | No fee | No fee |
| International Fee | 1% for international cards / additional 1% for currency conversion requirements (for cards and wallets) | No fee for international credit cards |
| Invoicing | Yes | Yes |
| Card Readers | $59 – $249 | Free – $299 |
As you can see in the Stripe Vs Square comparison table above, the price of both is not too different, it depends on the needs of each business or merchant.
Therefore, in this round of Stripe Vs Square, they are tied.
Pros & Cons
| | |
| --- | --- |
| Plus points | Drawbacks |
| Flat-rate, competitive pricing & no monthly contracts | Slow email responses |
| International scalability and reach | Chargebacks will not be solved and if you lose the dispute, you need to pay the fee |
| Editable checkout solution |  Advanced documentation and setup which are not suitable for beginners |
| Full PCI compliance | It is not the best option for high-risk businesses |
| Various support channels | |
| No monthly contracts | |
| | |
| --- | --- |
| Plus points |  Drawbacks |
| Documentation and setup processes are easy and simple to understand and use | The support service is not good |
| Multi-channel payment solution is included | The features and tools are not diverse |
| The best option for merchants with low payment requests. | It is not reasonable for high-risk businesses |
| Competitive pricing & chargeback protection | |
| Good omnichannel payment solution | |
Stripe Vs Square: Final Verdict
Overall, both Stripe and Square have different strengths and weaknesses. Depending on the needs of the business, it is possible that Stripe will outperform Square or vice versa. We hope that the comparison between Stripe Vs Square today will help you choose the best payment gateway for your business or your store. If you have any questions, please leave your comment below and we will reply to you as soon as possible.
Finally, don't forget to explore numerous eye-catching and user-friendly free WordPress Themes here to get the best one for your site.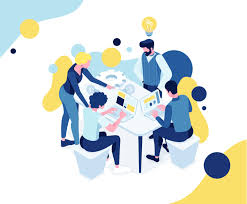 Latest posts by LT Digital Team (Content & Marketing)
(see all)