In this article, I'll introduce the Backup Now in the Basic Operations in Akeeba Backup.
Backup now
Whenever you are ready to start the backup, just click the Backup Now button.
Backup start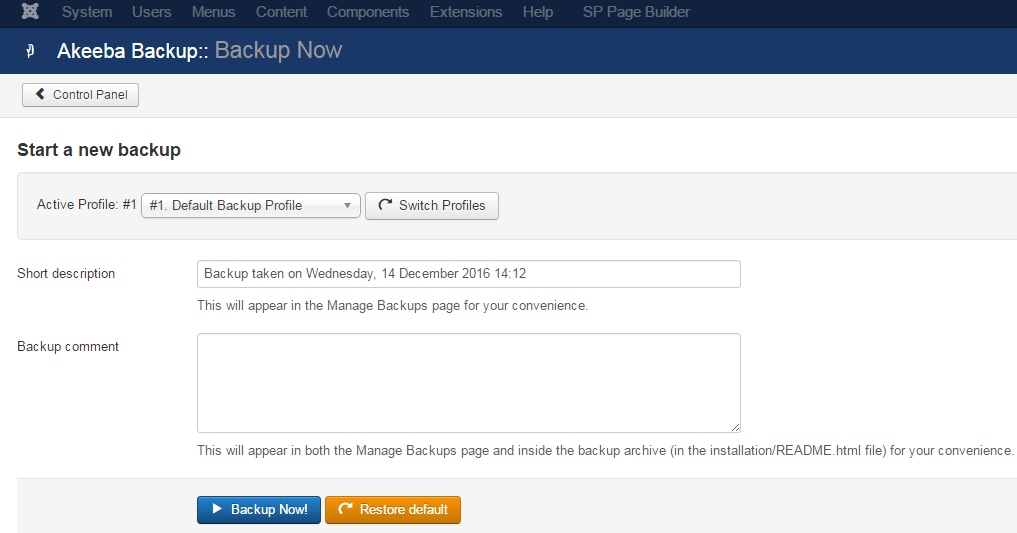 There are two more fields which may be displayed on this page:
JPS Password:  In order to extract the archive you will need to enter this password. If you had entered a default password for JPS files in the Configuration page this field is pre-filled with that password.

ANGIE Password: 

This feature is designed to prevent unauthorised users from "stumbling" on your site while it's still undergoing restoration and copy your database passwords or obtain other information about your site.
Backup progress page

Once you click on the Backup Now button, the backup progress page appears. You must not navigate away from this page or close your browser window until the backup is complete. Otherwise, the backup process will be interrupted and no backup file will be created (or you'll end up with an incomplete backup file). Akeeba Backup disables the Joomla! menu during backup to prevent accidentally switching to a different page.
Below that, you will find two lines. The first line will show you which table or directory has been backed up until now. Then, the big bar is the overall progress bar and displays an approximation of the backup progress. The next thing you see is time elapsed since the last server response. This resets to 0 when a new backup step is started.
Backup completion page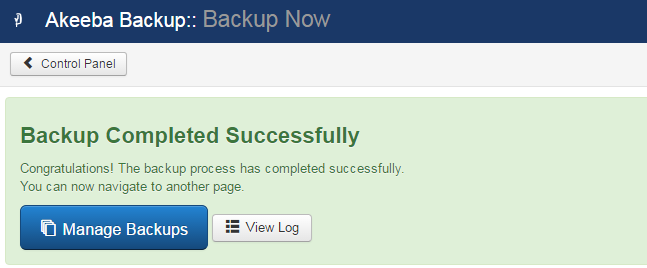 After the whole process is complete, Akeeba Backup will clean up any temporary files it has created. Akeeba Backup will also clean temporary files and delete incomplete archive files upon detecting a backup failure.
You can now navigate out of the backup page and possibly into the backup administration page, clicking on the handy button which appears below the backup completion message.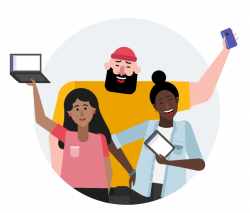 Latest posts by Document Team
(see all)