In this article, I'll introduce for user the Manage Backups in Akeeba Backup.
Manage Backups

This page is the single place you can review all your Akeeba Backup backup history, as well as administer the backup files.
The check box column

: Clicking the check box on the leftmost cell of a row selects this backup for an operation to be applied to it.
Description

: Displays the description you have set when you started the backup. If your backup has a comment attached to it, an info icon will also appear.
Profile

: Displays the numeric identifier of the backup profile used during the backup. It is possible that since the time of the backup the profile may have been modified or even deleted!

Duration

: The duration of the backup in hours : minutes : seconds format. This information is not available for failed backups!
Status

: Indicates the status of the backup. Hover over the icon to see what it means. It will be one of:
OK

: A complete backup whose backup archive is available for download.

Obsolete

: A complete backup whose backup archive is either deleted, or was overwritten by another backup attempt.
Remote

: You can fetch the backup archive backup to your server any time (as long as you haven't manually removed the file from the remote storage) in order to restore it, clicking the Manage Remote Files link on the right-hand column.
Pending

: A backup attempt which is still running. You should not see any such record, unless a backup attempt started while you were loading this page.

Failed

: A backup attempt which failed with a catchable error condition.

Size

: The total size of the backup archive in Mb.

Manage and Download

: 
Download: Opens a popup which allows you to download the backup archive file(s) directly from your browser.
Manage remotely stored files:Clicking on it will allow you to transfer the files back to your server, download them directly from the remote location or remove them from the remote storage.
Upload to <remote storage name> : Clicking it will have Akeeba Backup retry the upload to remote storage.
View Log: If your backup archive has a backup ID you will also see this button. Clicking it takes you to the View Log page to see the backup log file.
Info:Clicking this button tells you if the backup archive is currently present on your server, where to find it and what is the name of the backup archive file.
Backup description / comment editor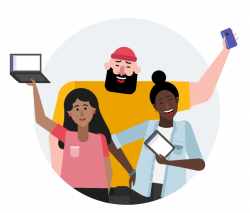 Latest posts by Document Team
(see all)