If you are finding a plugin that helps you to solve the problem of inserting a file upload form to your website, then this article is for you.
The role of WordPress File Upload Plugin to your site
It can't be denied that WordPress File Upload Plugin plays an important role in uploading files that are from any pages, posts or sidebars into your WordPress sites in an easy way. In addition, by using this plugin, you have the ability to insert a folder selection dropdown field into your upload form. And to explore more features of each plugin, you should take a look at the listing below.
Top Best WordPress File Upload Plugin

This Plugin enables you to upload files that are from any pages, posts or sidebars into your WordPress sites in an easy way. Moreover, you can also insert custom fields so that you can submit extra data attached to uploaded files. This plugin also enables you to capture screenshots or videos that are from your webcam. After that, you can upload them to your site.
Provided features:
Support redirection to another URL
Capture and upload screenshots or video
Uploaded files can be added to the Media
Customizable with many options.
Supports filters and actions before and after file upload.
A visual editor for customizing the plugin
Highlights:
Brilliant plugin
Exemplary support

This WordPress File Upload Plugin enables you to insert a folder selection dropdown field into your upload form so that your customers are able to choose a folder they want to upload file. In addition, you are also able to choose any color for the interface of the form.
Provided features:
Specifying upload target folders
Customizable design
Progress bar for a file upload
Drag and Drop or simple selection for files and folders
Extendable storage for backend cloud
Large file transfer with no count limit
Fast, reliable and secure file upload
Convenient file management
Highlights:
Quick for work
Useful and secure

Frontend File Manager Plugin gives you an ability for your users to upload files for the admin panel. In addition, you can also save each file in a specific directory so that every user are able to download as well as remove their file after thay login. A lot of other powerful features are also included in this plugin.
Provided features:
Labels for Upload & Save Button
Progressbar Uploader
Set Filesize quota for Roles
Email Notifications Settings
File Rename by Timestamp Prefix
Allow Geusts to Upload
Allow Users to Share File via Email
File Groups
Create Unlimited Download Areas
Thumbs for Images
File Details in Admin
Highlights:
Great support
Fast loading time

Frontend Uploader is a great WordPress Frontend File Upload that allows you to submit content for your site easily. In addition, this plugin also provides you a list of shortcodes so that you can generate customizable submission forms for your pages and posts.
Provided features:
Modify the submission form as needed
Apply to Posts, Pages, and Custom Post Types
Upload files
Any post whitelisted in the settings post type
Submit posts/custom post types
Automatically insert images into an uploaded post
Highlights:
Great Plugin
Nice work
Lightning-fast response

WP User Frontend includes frontend editor, frontend uploader and dashboard as well for your user profile, memberships and posts submissions. in addition, thanks to this plugin, you can have unlimited post type form creation and you are able to use it to generate new posts and customize your users' profiles from all site frontend.
Provided features:
Flexibility for admins
Update Profile from the Frontend
Publish your WPUF forms using Gutenberg
Role Base Support
Build customized forms with custom post types
Drag-n-drop form builder
Use anywhere easily with shortcodes
WordPress Guest Post Submission
Highlights:
Really Awesome
Perfect tool
Clearly ahead

Tuxedo Big File Uploads enable you to rise your file upload limit which is in the standard built-in WordPress media uploader. What's more, you can also activate this plugin very easily and use the media uploader normally. Many options for the maximum upload size limit are also included.
Provided features:
Small footprint
Shows available disk space for temporary uploads directory
Maximum upload size limit setting
Options for the maximum upload size limit
Highlights:
Works great
Simple and fine

This is a simple but effective WordPress Upload File Plugin that enables you to increase the sizes of upload files for your site easily just by one click. In addition, using this plugin, you can detect the upload limits automatically. It also includes lightweight response support.
Provided features:
Increase upload file size limit to any value
Detect upload limits set by WordPress
Access plugin's settings from the main WP admin menu
Highlights:
Excellent plugin
Easy to use
Conclusion
WordPress Upload File Plugin is the best solution for you to upload files and manage them. Besides, don't forget to visit our free WordPress themes to get some beautiful designs for your site.
Thank you so much for reading! If you have any questions, please leave a comment below, we will reply as soon as possible!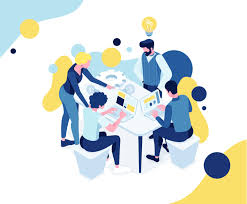 Latest posts by LT Digital Team (Content & Marketing)
(see all)