As a WordPress website owner, you know that there are a lot of media folders on your site. If you hope to have a powerful tool to help you arrange and manage them, don't hesitate to have a look at the list of fantastic WordPress Media Folder Plugins below.
Why should you need to have WordPress Media Folder Plugin?
In order to strengthen the content of your blogs or pages, you absolutely need to insert many media files such as videos, photos, and so on. However, managing and arranging them is not an easy task and it is necessary for you to install a WordPress Media Library Plugin. Today, in this collection, we provide you with top best WordPress Media Folder Plugin with the hope that you can choose the best one. Let's take a look and choose the best for yourself!
Top Nice WordPress Media Folder Plugins

Here is a great WordPress Media Folder plugin that allows you to arrange a number of WordPress media file in your folders in an easy way. Moreover, using this plugin, you can also generate as much as folder and subfolders for your media files. You can also generate, rename as well as remove the folders easily just by taking a right-click.
Provided features:
Friendly User Interface
Smart Context Menu
Full Control In One Toolbar
Unlimited Folders/ Subfolders (PRO)
Many File Types Supported
Many Languages Supported
Highlights:
Really easy super
Well done

Here is a great WordPress Media Library Plugin that gives you an ability to generate folders and subfolders as well. Moreover, you can also use it to rename and exchange the media in a suitable place. Thanks to having a new filed on the media edition window, you are able to update the name and full path of the media.
Provided features:
Create folder, subfolders
Rename and move the media in the proper location
A new field on the media edition window
Import and synchronize media structure
Update the full path and name of all media
Media management using virtual folders
Highlights:
Nice clean interface
Small but good

This plugin allows you to build actual folders for your WordPress Media Library. Moreover, using this plugin, you can generate a MaxGalleria gallery in a real-time. What's more, thanks to this plugin, you can also insert as well as create new WordPress Media library folders in order to label and arrange as you like.
Provided features:
Create actual folders
Organize your WordPress media library
Move, copy, rename and delete files and folders
Create a MaxGalleria gallery
Sync folders/files when moving or uploading a folder
Regenerate thumbnails
Highlights:
Look nice
Awesome one
An excellent way to organize

This Media Folder Plugin allows you to arrange all your posts, pages as well as Media files which are in the folder. What's more, using this plugin, you can also drag and drop items into the directories and alter the folders tree view that you want in an easy way.
Provided features:
Place media in multiple subfolders
Keep all of the media files organized in folders
Drag and drop items into directories
Change the folders tree view
Manage your own content with ease
Upload pages, media, and content
Highlights:
Fantastic plugin
Absolutely essential

This WordPress plugin allows you to control a large amount of media folders and files for your media library. Moreover, using this plugin also you to arrange the content, in particular, you can organize your files in the folders or subfolders consisting of videos, music, images and so on.
Provided features:
Drag and drop media
Drag and drop folders, change order, and hierarchy
Bulk select images and media files
Drag images and media files to any folder
Rename folders
Create new folders
Create and organize subfolders
Easily see subfolders within each file
Resize folders menu
Highlights:
Functional simplicity
Fast and Easy
Great Plugin

Organize Media Library by Folders is a powerful WordPress Media Folder Plugin that gives you an ability to arrange your files into the particular folders. In addition, you can also use it to generate folders as well as insert the folder designation function for your media uploader.
Provided features:
Organize files into the specified folder
Can create folders
URL in the content, replace with the new URL
Add a folder designation function
Can filter searching by folders.
Highlights:
Works like a charm
An excellent plugin
Conclusion
To sum up, it's a wonderful suggestion for you to select and use a WordPress Media Folder Plugin to arrange and manage all media folders on your site. We will be happy and pleased if you can easily and quickly find the best plugin after reading the blog today. Please share it with your friends or anyone who need WordPress Media Folder Plugins to help them achieve their goals conveniently.
Moreover, there are a lot of responsive and professional free WordPress themes here, don't forget to have a look whenever you need a new theme for your site. Thanks for your visit.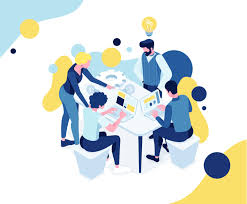 Latest posts by LT Digital Team (Content & Marketing)
(see all)