Which is the greatest solution to convert your website to a mobile app? The top excellent plugins below are a perfect choice for you.
Why should you install Plugins to convert website to a mobile app?
In this modern world, mobile apps are becoming more and more popular when people have more free time with their smartphones, responsive websites on mobile will be replaced with eye-catching apps really soon. Therefore, it is necessary to have a unique and attractive app for your site to approach more potential customers who are using mobile phones. In today's collection, let us will you some of the best plugins to convert websites to mobile app, especially Native Mobile apps. Give it a go now!
Top Best Plugins to Convert Website

If you want to find an efficient plugin to convert website to mobile app, then Mobiloud should be given a look. With the Canvas platform, it supports you to convert any WordPress website to Android and IOS native mobile app, as well as publishing it to Play Store and App Store for you. Besides, you can send a push message and connect to your users directly.
Provided features:
Provide a full services from building app to submission
Update content automatically
Publish easily
Comment with one-tap
Google Analytics support
Advanced CSS/HTML/PHP editor
Highlights:
Good performing
Responsive support
Easy to use

AppMySite is the world's first AI-powered WordPress to mobile app plugin. It enables users to use their WordPress website as a base to create native Android and iOS apps without any coding. AppMySite users can personalize, build, and preview an app at no cost.
Provided features:
No technical know-how required. Design and build premium apps without writing a single line of code
High level customization options available to personalize mobile app

App add-ons to supercharge performance and functionality of an app
Unique app preview features enabling users to test an app on a live emulator and real mobile devices
Flexible and affordable subscription plans designed to serve users with varying needs
Social login options to ease user-onboarding
Extensive options to alter the functionality of an app with wide range of app settings
Highlights:
Robust customer support to guide users through the process of building an app
Compatibility with both iOS and Android platforms
Regular updates to codebase that continually improve functionality

In-depth knowledge base explaining the process of building an app, from personalization to submission to app store(s)

Imagify is the most advanced tool to optimize images. You can now use this power directly in WordPress. After enabling it, all your images including thumbnails will be automatically optimized when uploaded into WordPress.
Provided features:
Optimize images in one click
Get lighter images without losing quality
Can optimize all images
Can directly resize your images
And more
Highlights:
Easy to use
Nice plugin
Great support

This is an awesome plugin. It is easy to use and install. Moreover, it is enables Color Dithering to improve color transition quality. Check it out.
Provided features:
No external service or signup required
JPEG Compression Quality
JPEG Compression Type
JPEG Colorspace Transform
JPEG Color Sampling Factors
And more
Highlights:
Simple
Easy to use
Awesome

This is a powerful Native Mobile App for Android and iOS platform which helps you to convert website to mobile app within a short time without any coding ability required.
Provided features:
Unlimited push messages
Infinite scroll
Provide many themes
Offline save
Customizable app colors
Zoom, share, save image
Support comment in WordPress and Facebook
Highlights:
Beautiful
High security
Help support team

You can get it easy to build an iOS and Android native mobile app by converting from your own WordPress site with the help of this plugin. It also allows you to publish the app on the App Store and Google Play.
Provided features:
App update automatically
Search engine
Social sharing
Support notifications
Comments
Highlights:
Fast
Efficient support
Work fast

Created to help you convert woo-commerce to the mobile app, the amazing plugin from Appmaker is provided to build Woocommerce iOS and Android Native app right from your WordPress site.
Provided features:
Beautiful Woocommerce mobile app
Unlimited push messages
Simple checkout procedure
Fully compatible with Woocommerce site
Multilingual, RTL language support
and more.
Highlights:
Easy to customize
Easy product shipping
Helpful support team.
Conclusion
It is the end of our today collection to convert websites to the mobile app. We hope this collection can help you find at least one plugin suitable for your requirements. Don't forget to take a look at the list of free WordPress themes for more beautiful design for your site.
Thank you so much for reading. If you have any question, please feel free to contact us by leaving a comment below, we will reply as soon as possible!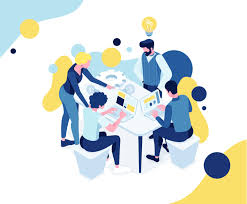 Latest posts by LT Digital Team (Content & Marketing)
(see all)