Image is a good media to help you make your content become more interesting and attractive. However, if you use images that are high-quality and large in size, this will make your site loading slower. So, it's necessary for you to compress or optimize your images to maintain the fast loading of the site with the list of WordPress Image Compression Plugins below. With the image optimizer WordPress plugins, everything is easier and more convenient. Don't miss them!
How is the WordPress Image Compression Plugin important?
As you know, image compression is the process of altering your file size so that it can help your website load faster. Thanks to it, you can also enhance the user experience of your visitors effectively without much effort and time. Besides, it is one of the most effective ways to improve the SEO ranking of your site. Therefore, today, in this collection, we collected the top Best WordPress Image Compression Plugins that can help you get a clearer understanding of the function of each plugin. From this, you can make a decision quickly. Now, let's refer to our blog and choose the best one for your site!
Top Best WordPress Image Compression Plugins

This WordPress Image Compression Plugin helps you to generate your image files via high-DPI devices and then show them for your visitors accordingly. Besides, a concept of retina images or full-size images is also a special feature of this WP Retina 2x plugin.
Provided features:
Generate the retina images
Create the image files required by the High-DPI devices
Concept of retina images for full-size images
Disable the 'Medium Large'
And more
Highlights:
Good plugin
A big help
Fine plugin

Secondly, this WordPress Image Compression Plugin gives you an option to reduce your image size on some professional advanced algorithms. A bulk operation is included in reSmush.it so that you can optimize all of your pictures with just 2 clicks. You can also alter your image optimization level so that it can be suitable for your need.
Provided features:
Free Image optimization
Image size-reduction
Accept JPG, PNG and GIF files up to 5MB
A bulk operation to optimize all your pictures
Highlights:
Free and effective
Good plugin
Excellent

Optimus is absolutely a great option that enables you to reduce the size of your media files that are uploaded to your site in an automatic way. What's more, you can also optimize your WordPress Mobile Apps as well as Windows Live Writer.
Provided features:
Optimized for WordPress Mobile Apps a
Reduction of file size during the upload
Optimization of all preview images of a photo
No adjustments to code necessary
Optional: no removal of EXIF and IPTC metadata
Faster load times for blog pages
Highlights:
Effective
Nice and easy
Great

Here is a great WordPress Image Compression Plugin that enables you to optimize your images. Thanks to it, the speed of your site will be faster effectively. What's more, Smush also helps you to compress all of your images in an easy way without dropping their quality.
Provided features:
Image Resizing
Incorrect Size Image Detection
Multisite Compatible
Process All Your Files
Super Servers
Convert to WebP
Directory Smush
Automated Optimization
Without Monthly Limits
Highlights:
Great to use
Work great
Very useful

ShortPixel Image Optimizer is absolutely a comprehensive, stable, and easy-to-use WordPress Image Compression Plugin that can help you to enhance the SEO ranking of your site effectively. By using it, you are able to compress all of your past pictures as well as your PDF documents very quickly. Moreover, this plugin totally integrates with slider, gallery as well as eCommerce plugins.
Provided features:
Automatically convert PNG to JPG
Convert any JPEG, PNG, or GIF
Include the generated WebP images
Compatible with WP Retina 2x
Optimize thumbnails as well as featured images
Optimize any image on your site
Integrates with Gravity Forms post_image field type
Highlights:
Great
Excellent plugin
Best customer service

Imagify allows you to speed up your WordPress site by optimizing your images or in another way, it can help you to make your images lighter without reducing their quality. What's more, this plugin also helps you to convert your WebP image for free.
Provided features:
Speed up your website with our image optimizer
Get lighter images without losing quality
WooCommerce and NextGen Gallery compatible
Optimize for free 25MB of images
Highlights:
Great
Excellent plugin
Best tool

This plugin is one of the powerful WordPress Image Compression Plugins that can allow you to clean up your heavy images. Image optimization & Lazy Load by Optimole helps you to improve the loading speed of your site effectively just by a one-click setup and minimal footprint.
Provided features:
Supports all image types
Supports both Retina and WebP images
Smaller images. Same quality
Fully automated; set and forget
Serves images from a global CDN for free
Optimizes based on the visitor's actual device
Highlights:
Awesome job
Work effectively
Excellent

Compress JPEG & PNG images gives you the ability to make your site much faster. It can help you to optimize your PNG as well as the JPEG image in a few minutes. By integrating with common image compression services, this plugin can help you to optimize all of your images automatically.
Provided features:
Optimize new images on upload
Optimize individual images already
Easy bulk optimization
Automatically resize huge image
Display JPEG images with progressive JPEG encoding
Supports compression of animated PNG
Multisite support with a single API key.
WPML compatible
And more
Highlights:
Easy to use
Excellent
Amazing plugin

Imsanity gives you an option to reduce the size of the huge amount of image that was uploaded on your site. A bulk-resize feature is also included so that you can resize images that uploaded previously in a selective way. An option of converting BMP files to JPG so the image will be scaled.
Provided features:
Scales large image uploads
Bulk-resize feature
Allows configuration of max width/height
Convert BMP files to JPG
Convert PNG files to JPG format
Uses WordPress built-in image scaling functions
Highlights:

EWWW Image Optimizer gives you an option to enhance the speed of your size through the optimization of your image. Thanks to this WordPress Image Compression Plugin, your site can improve conversion rates, sales, and signups. You can also use this image optimizer WordPress plugin to optimize all of the images that you have already uploaded as well as exchange your image to the best file format.
Provided features:
Adaptive Steering with intelligent conversion
Free Parking
Smooth Handling
Comprehensive Coverage
High Torque
Safety First
Roadside Assistance
And more
Highlights:
Powerful
Excellent plugin
Very Useful
Conclusion
Thanks for reading! We hope that this article about the collection of top powerful WordPress Image Compression Plugins can help you to compress your image! If you find it useful, don't forget to share it with your friends. If you have any questions, leave a comment below. We will answer it as soon as possible.
Besides, you can access free WordPress themes to have a more attractive design for your websites.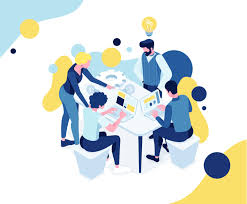 Latest posts by LT Digital Team (Content & Marketing)
(see all)