There are numerous factors contributing to the success of a website. And in which the website speed is considered one of the most important factors. According to studies showing that although your website has rich and valuable content, it doesn't load within seconds. As a result, your website visitors will leave your pages immediately. It is also a reason why you need the support of WordPress Cache Plugins. Before going over the W3 Total Cache vs WP Super Cache comparison, we provide you some useful information when using Cache plugins for your site.
How is the WordPress Cache Plugin beneficial for your site?
First and foremost, Caching Plugin enables your WordPress site to skip some unnecessary steps. As usual, before accessing the page, the system has to load the whole page generation process each time, so this process makes your website load slowly. In these cases, the cache plugin will create a copy of the page after loading the page for the first time and then apply for the cached version for the next users. Thanks to that it can minimize the load on your WordPress hosting servers as well as improve user experience on your website.
Additionally, owning a faster website can assist you to drive organic traffic to your site. Especially, it is a great chance for you to improve your site ranking on Google Search results.
With many helpful advantages mentioned, in today's blog, we will analyze two dominant cache plugins that W3 Total Cache vs WP Super Cache based on 4 points, main features, ease of setup, price, user ratings. Now, don't waste your time, let's dive into the following section to get insight and make the right decision later.
W3 Total Cache vs WP Super Cache: Introduction

W3 Total Cache is one of the most prevalent WordPress Cache Plugins having tons of positive reviews from users. It is specially designed to maximize website performance and minimize load time. Thanks to that, it is easy for you to improve the SEO and user experience on your site. In addition, it is packed with loads of powerful features include page cache, object cache, limited modification support, and much more.
Besides, this plugin is a complete framework. It not only reduces CPU usage and bandwidth consumption for HTML pages but also handles all aspects that affect your website performance. Another remarkable thing is that it doesn't require theme modifications and modifications to your .htaccess.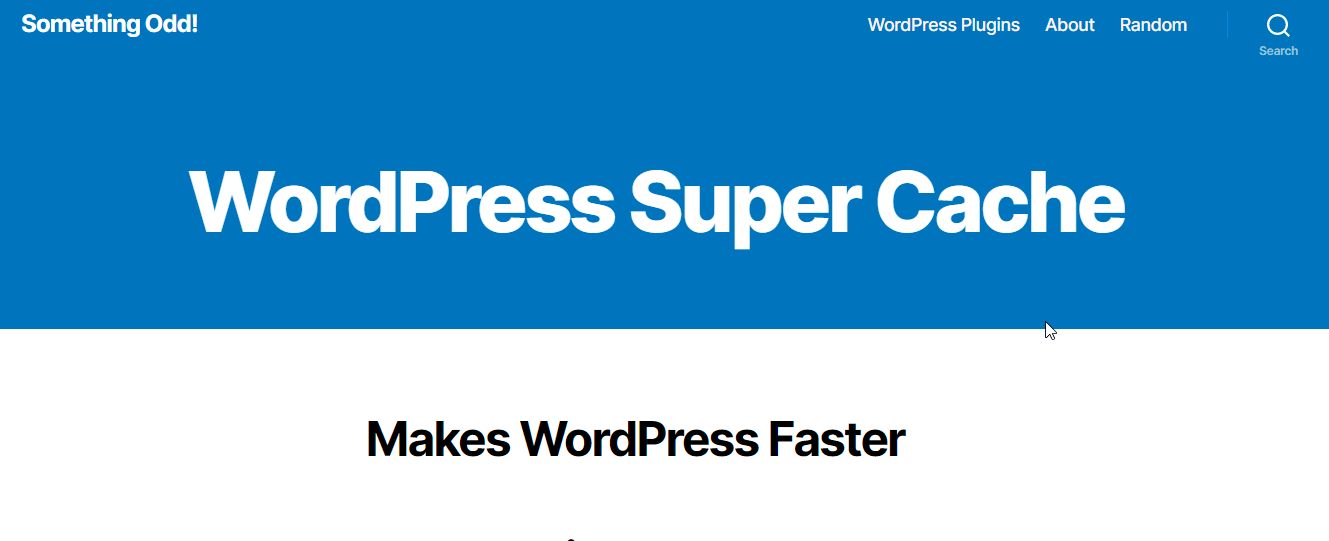 Another strong rival of the W3 Total Cache is WP Super Cache developed by Automatic. This plugin also comes with a lot of effective features that you can use to speed up your sites such as gzip compression, page cache, cache preloading, and much more. Additionally, it provides you 3 ways to serves cached files including "Expert", " Simple" and " WP-Cache Catching" . Plus, it can sync with your Content Delivery Network, thanks to that your site will load faster.
Moreover, it allows you to create static HTML files that your website server is able to showcase to your webpage's visitors. This is regarded as one of the most effective methods to process WordPress PHP scripts. Further, WP Super Cache also has a simple and lightweight interface, so it takes you a few minutes to install and set up.
Key different features
| | | |
| --- | --- | --- |
| |  W3 Total Cache  |  WP Super Cache |
| Page Caching |  Yes |  Yes |
| Enable CDN |  Yes |  Yes |
|  Cache preloading |  Yes |  Yes |
|  Minification |  Yes |  No |
|  Object / Opcode / Database cache | Yes | No |
|  Lazy loading images | Yes | No |
|  Set up proxy integration | Yes | No |
|  Browser cache | Yes | No |
|  Cache Statistics | Pro only | No |
The table shows that both W3 Total Cache vs WP Super Cache offer you three crucial features to help you improve your website speed effectively including Page Caching, Enable CDN, and Cache Preloading.
In addition to basic features, W3 Total Cache seems to totally overshadow WP Super Cache in terms of diverse features. For example, W3 Total Cache allows you to reverse Proxy Integration via Nginx or Varnish. Moreover, it enables modification of posts, pages, inlines, RSS feeds, and much more. Furthermore, this plugin gives you a lot of caching options from browser caching, fragment, and database caching.
Ease of setup
W3 Total Cache
The installation of these plugins is also similar to other plugins. You only need to go to Plugins>Add New and search W3 Total Cache on the search bar. Then click " Install Now" and Activate this plugin.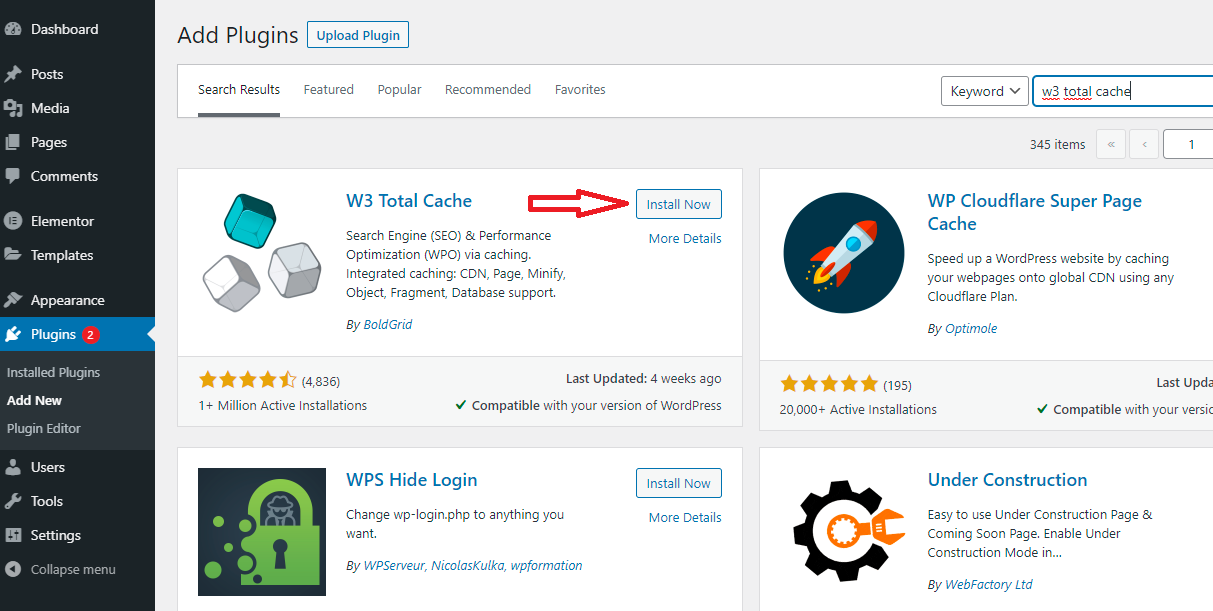 After finishing the installation process, go to "Performance" > "General Settings" in your dashboard to enable all functions. At here, a list of options will be displayed, you can optionally choose for each option, and don't forget to click "Save All Settings" after you have selected yet.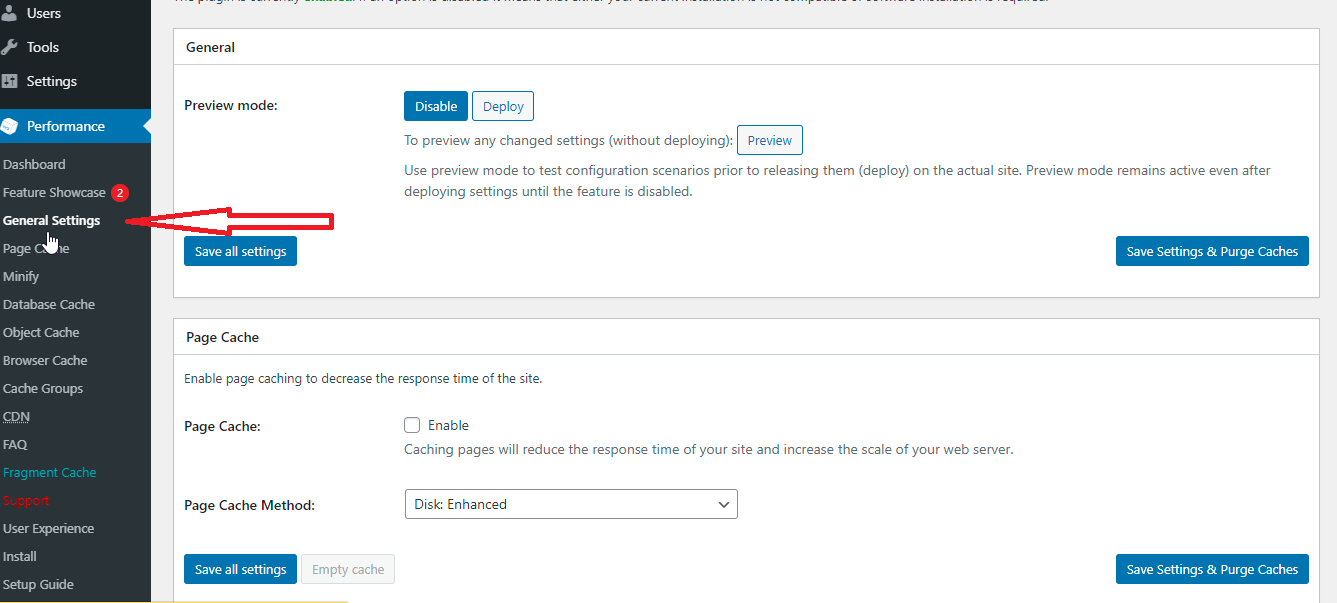 WP Super Cache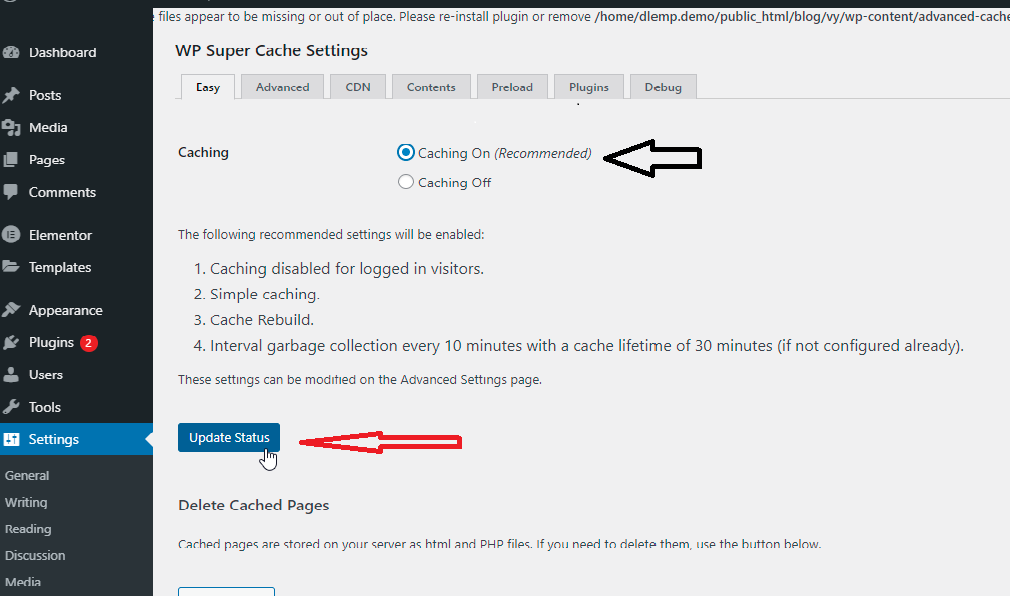 The setup process for WP Super Cache is easier compared to the W3 Total Cache. After having installed and activated this plugin, go to "Settings" section>WP Super Cache in the dashboard. And you can see a list of 7 tabs including Easy, Advanced, CDN, Contents, Preload, Plugins, and Debug.
Firstly, to set up caching on your site, you must tick the "Caching On" option and Update Status to save the settings.
Secondly, you can enable the catching mode under the "Advanced" tab. At here, there are 2 options for you to choose and however, the Simple Mode is the recommended method. Therefore, you should tick this option instead of choosing Expert mode. Since the Expert mode requires some complicated editing.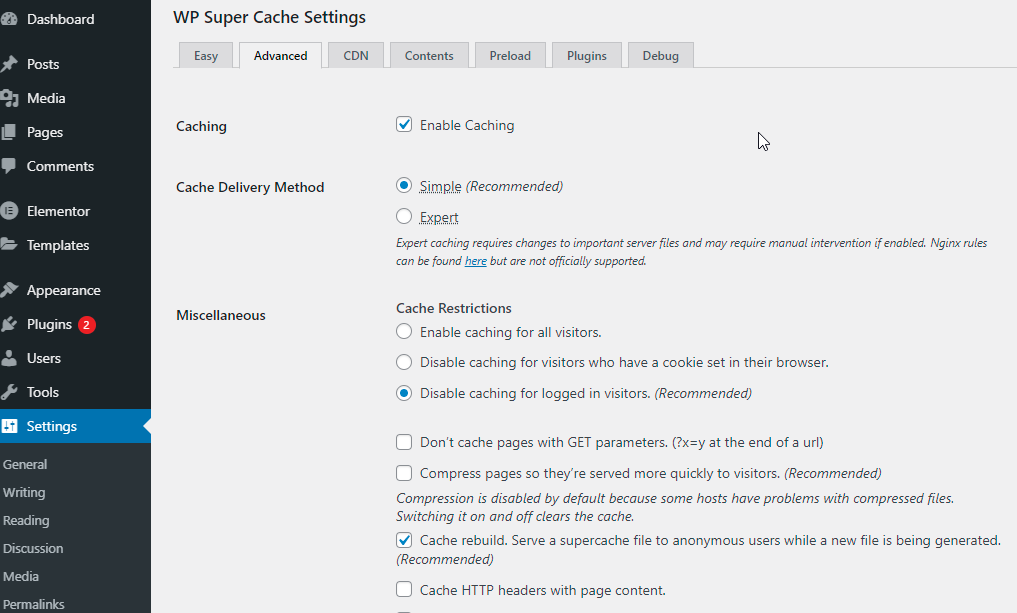 => In short, since W3 Total Cache is packed with more configuration options compared to WP Super Cache, so you can encounter some difficulties when setting up this plugin. According to us, if you only need a simple tool but still have many vital features, WP Super Cache is more suitable for your site.
Pricing Plans
| | | |
| --- | --- | --- |
|  Pricing Plan |  W3 Total Cache  |  WP Super Cache |
|   Free Version |   Yes |   Yes |
|  Pro Version |  $99/site | N/A |
As you can see, despite having a lot of powerful features that help you improve your site performance, WP Super Cache is completely free. Therefore, this is really a perfect choice for those who don't have a rich budget but still need an efficient solution.
In contrast, W3 Total Cache is divided into 2 versions including the Free version, and the pro version. The W3 Total Cache's free package also is packed with a lot of excellent features. However, if you want to experience more advanced features, the Pro version is a great solution. It means that you have to pay $99/year.
Moreover, when using the W3 Total Cache Pro, you can purchase plenty of specific services and solutions for your plugin such as performance Audit & Consultation, Plugin Configuration, CDN Configuration, and much more. And the costs range from $125 to $250 for each service and solution.
User ratings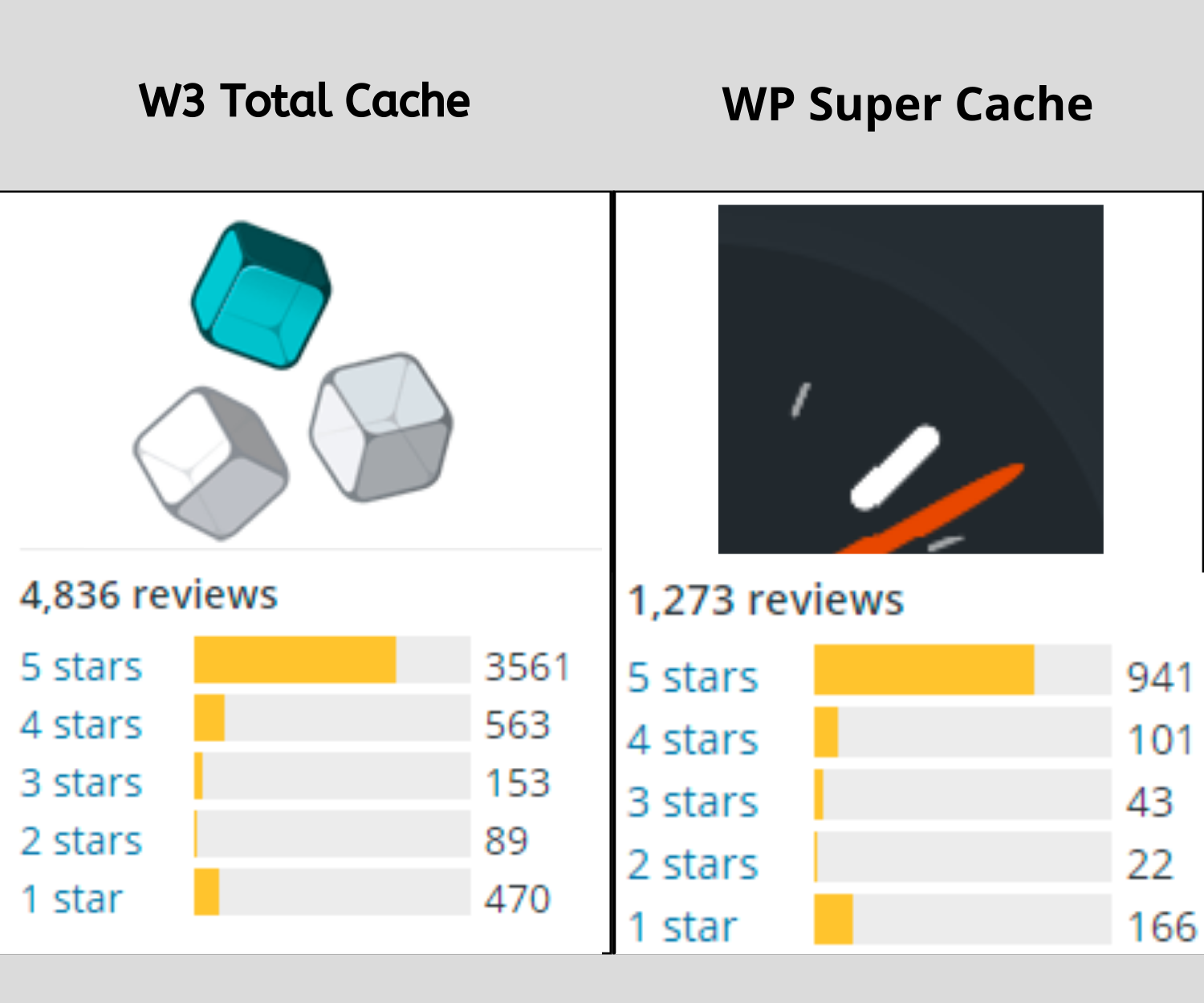 There is no denying that till now WP Super Cache has recorded over 2 million installations while W3 Total Cache only has over 1 million installations.
Nevertheless, W3 Total Cache seems to win more users' hearts than WP Super Cache. The above table shows that W3 Total Cache has 3561 5-star ratings and takes 4,4 out of 5 stars. On the other hand, WP Super Cache has only received 941 5-stars ratings and the average rating of this plugin is a little lower-4,3/5.
W3 Total Cache Vs WP Super Cache: The final verdict
In general, W3 Total Cache and WP Super Cache both are valuable for your site in various aspects. In our personal view, W3 Total Cache absolutely outweigh WP Super Cache in term of rich features and better performance. Therefore, if you need a powerful tool that meets all your demands, W3 Total Cache is probably a perfect choice.
In contrast, if you only want a basic plugin and have a limited budget, you should consider WP Super Cache for your site. Since it not only is a cost-effective solution but also a worthwhile cache plugin at all times.
And what is your standpoint? What is your favorite solution? We expect that the battle between W3 Total Cache vs WP Super Cache gives you plenty of treasured knowledge to help you easily choose the right option for your site. In case that you have any queries and need our assistance, don't be afraid to leave a comment below.
Moreover, if you want to refer to other options, let's access WordPress Cache Plugin to get more. In addition, don't forget to access the tutorial blog if you don't want to fix Worpdress website not updating immediately here.
By the way, if you are going to build a professional website, don't hesitate to visit our Free WordPress Themes where we offer a lot of eye-catching, modern themes and templates for your website. Especially, they are totally compatible with the two plugins above.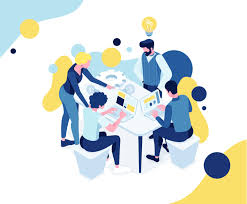 Latest posts by LT Digital Team (Content & Marketing)
(see all)