Introduction
If you own a website, you always want to give your website visitors a great experience. One of the important factors that make them feel satisfied and will return to your website is the fast loading speed of the website. If your site improves this issue, it's easy and effective for you to increase your site traffic as well as enhance sales.
If you are looking to boost the loading speed, why don't you enable GZIP compression for your WordPress site? Today, in our blog, we would like to recommend to you some ways to enable GZIP compression in a simple way. So, let's explore now!
GZIP compression definition
GZIP compression is defined as the technology of compressing your website's data files before it is delivered to the user's browser. Once these compressed data have arrived, modern browsers like Firefox, Chrome, etc will automatically unpack and display them. Therefore, this not only makes your website faster but also does not change the look of the page or the operation of the website.
So, the question arises, what principle does this GZIP compression work? Actually, it uses compression algorithms that work on website files, such as JavaScript, CSS, HTML, and so on. Thus, whenever the site visitors want to access a page of your site, the algorithm will resend the output as compressed.
According to statistics, the GZIP compression can reduce the file sizes up to 70%. However, it doesn't support compressing image or video files. So, you need to find some other method to do this.
Why should you enable GZIP compression for your site?
Simply put, using GZIP compression, you can improve website speed and performance, including:
Transfer data quickly and efficiently
 Speed up page load time
Reduce the load on the server hosting your website
How to enable GZIP compression
In the blog, we will provide you 2 ways to do that:
Using W3 Total Cache
Utilizing WP-Optimize – Cache, Clean, Compress
Using W3 Total Cache
W3 Total Cache is one of the most popular WordPress Cache Plugins. It has more than one million installations and impressive high ratings. This plugin can help you enable GZIP compression easily and smoothly.
Firstly, you need to add W3 Total Cache to your site. Let's access Plugins -> Add New, then enter the name of the plugin on the search bar. The first plugin is ready for you to install and activate now.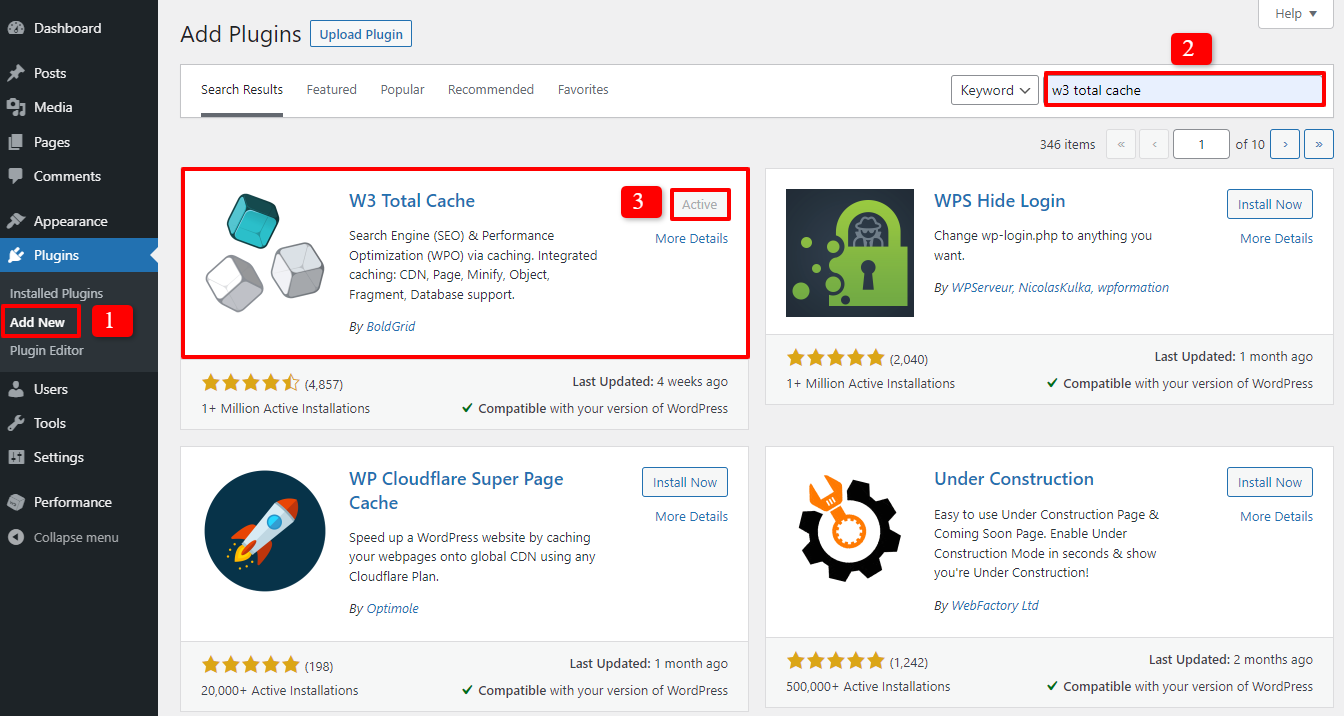 After activating, on the WordPress admin dashboard, let's go to Performance -> General Settings. Scroll down and find the Browser Cache section.
Now, don't hesitate to click on the box to enable GZIP compression. And the last step is definitely to save your settings.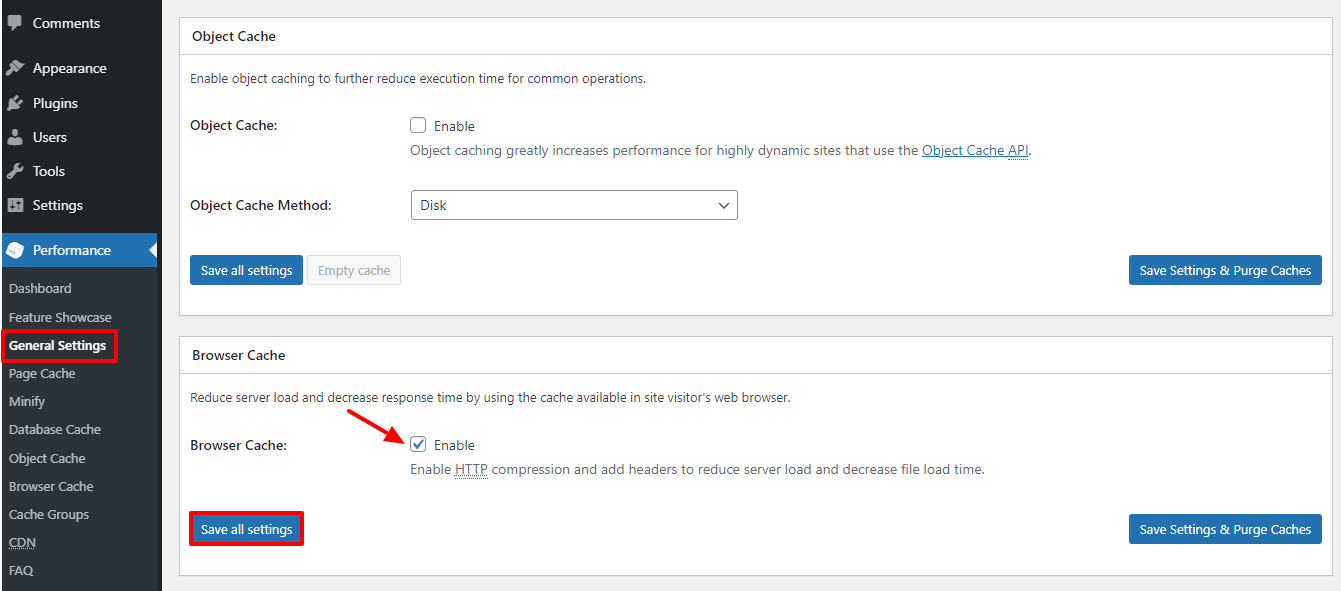 Utilizing WP-Optimize
Wp-Optimize is known as one of the multifunctional WordPress Optimization Plugins you should have. To use it, you have to install and activate it first.
The installation process is similar to other plugins. You just need to go to Plugins -> Add New, find the plugin with the search bar and click on the Install now -> Activate it.

Now, let's choose WP-Optimize -> Cache on the admin dashboard. In the fourth section – Gzip compression, you can see that this plugin enables the GZIP compression automatically for you.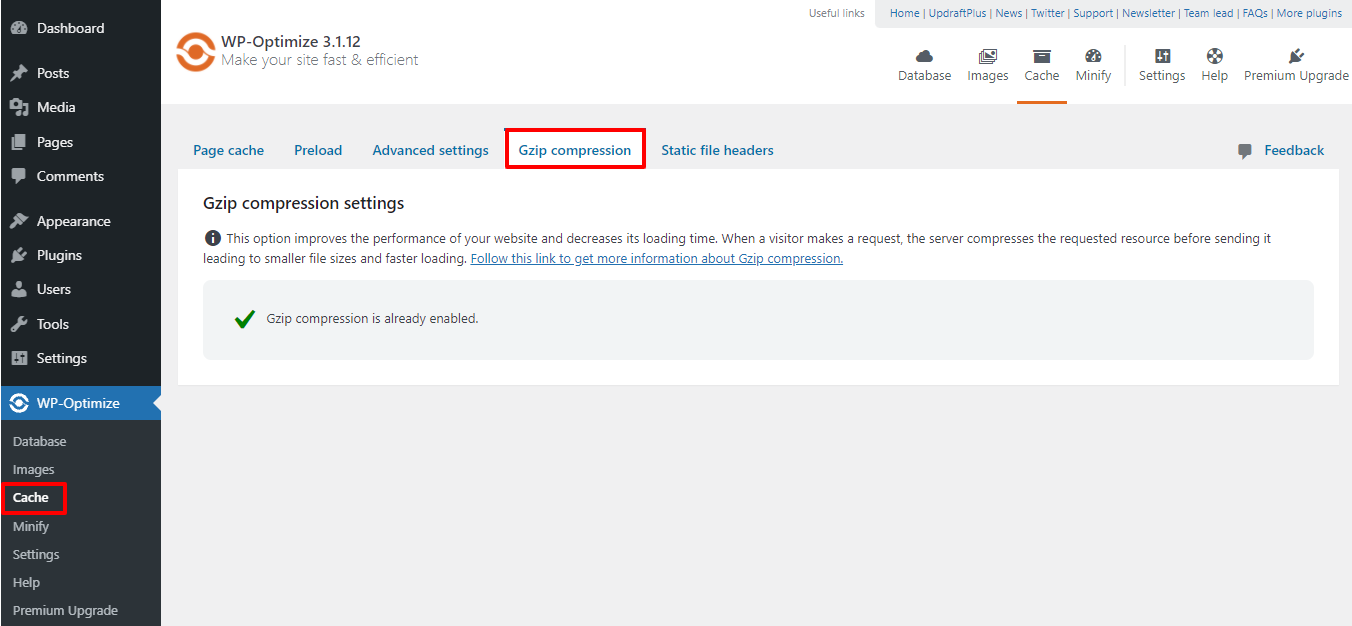 In addition, because GZIP compression does not include image and video compression, you can compress the images of your site by selecting Images -> Compress images. In this part, you can set it up in your own way.
Don't forget to save all the changes after completing the setting.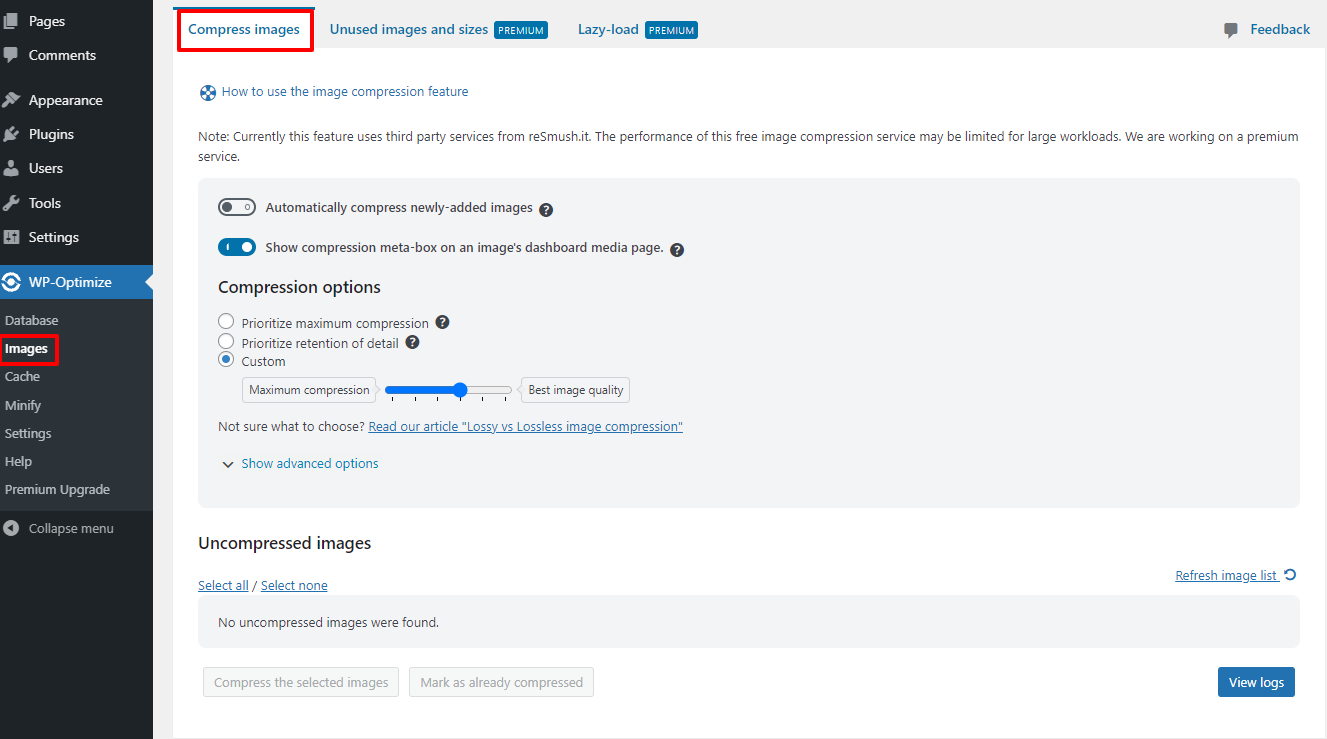 Checking the GZIP compression is enabled or not on your site
One of the easiest ways to recognize it is to visit your website and see how fast it loads. Furthermore, if you want to check with certainty, you can test Gzip compression with the GiftOfSpeed tool.
All you need to do is enter your URL site on the bar and click on the Check button. The result will appear under the bar.

Wind-up
In conclusion, we are happy to share with you some methods to enable as well as check GZIP compression for your website. Don't hesitate to try them to boost your site load speed easily and effectively. What's more? If you have any query, let us know by leaving a comment below. Thanks for reading.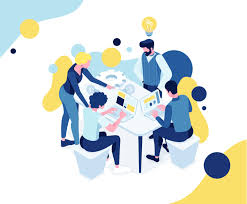 Latest posts by LT Digital Team (Content & Marketing)
(see all)