Come to get the greatest Woocommerce Deals plugin and increase sales by offering customers attractive deals!
The reason for using Woocommerce Deals plugins
If you want to increase sales, one of the most popular ways is offering your customers the best deals ever they can have. Today collection of the best Woocommerce Deals plugin will help you find the best suitable plugin that helps you do this job well! Along with each plugin is detailed description and provided features, so that you can have a clearer overview of every plugin. Let's start now!
Recommended WooCommerce themes that work well with deal plugins
Top Woocommerce Deals plugins

A worth-trying Woocommerce Deals plugin which is provided to help you gain customers' attention as well as increase sale. With this plugin, you can control your store discount promotions by making a specific type of Woocommerce dynamic discount, such as the purchase in bulks, discount based on the amount, buy 1+1, based on percentage, etc. Besides, it also offers superior deals with dynamic pricing forms based on user roles, cart products, product tags,…
Provided features:
Discounts/Category/Tag/Meta Rules
Product in cart discount rules
Variable Product/Social network discounts
and more.
Highlights:
Can use with Woocommerce latest version
Simple to use and set up.

One of the top Woocommerce plugins for offering deals, this plugin allows you to create a rule for a specific deal that you want. The amazing plugin from Vark will be a necessary discounting plugin for creating catalog price discounts (for selling in bulks) and cart pricing discounts.
Provided features:
The setting rule for deals
Catalog pricing
Promote deals
Multilanguage supported
Discount by percent
and more.
Highlights:
Able to use with Woocommerce from version 3.4 and later
It is responsive
You can make different rules for deals
Can create different rules for discounts.

Cyber Monday/Black Friday is a special occasion that we are all waiting for getting extreme bargains. This plugin of pricing deals for Woocommece helps you to create for your site attractive events without any other plugins needed. It manages promotions and deals perfectly and effortless!
Provided features:
Timetable date/time for events
Provide BOGO deals
Timer for ending event
There no lifetime changes for a product
Able to create group deals for events
Apply multiple deals for multiple events
and more.
Highlights:
Nice support
Easy to use.

A robust Woocommerce Deals plugin to make your online store earn more sales with efficient wholesale pricing and sale promotion. This plugin can accomplish any kind of wholesale pricing that you have. It is definitely a perfect plugin for WooCommerce B2B sales.
Provided features:
Purchase Audit Trail log supported
Offer Catalogue Pricing options for your whole store
Timing the date of Begin/End
Show/hide the original price from wholesale customers
Choose to disable WooCommerce coupons for wholesale
Adjust wholesale user role naming
Highlights:
Great support
Easy to use

Pricing Deals for WooCommerce is an ideal plugin that provides you a discount pricing as well as marketing deals for your WooCommerce sites. Thanks to it, you are also able to generate a rule for any deal that you want.
Provided features:
Advanced Select Group options
Automatically insert a Free item
Set Customer Limits
Product-level Deal Participation selection
Retail / Wholesale Product Visibility and Salability control
Wholesale Tax-Free/Buy tax-free purchasing
Insert a message next to all Catalog discounts
And more
Highlights:
Fabulous
Work perfectly
Extremely helpful

Discount Rules for WooCommerce is a wonderful solution that you can use to generate any kind of bulk discounts, advanced discount, percentage discounts, dynamic pricing, and so on for your products. Thanks to this plugin, you are able to generate Buy One and Get One deal, therefore, you are able to enhance your sales in multifold.
Provided features:
Cart based percentage discount
Order total based discount
Date based discount
Show discount table on product pages
Number of line items based discounts
Exclude selected products from discount rules
And more
Highlights:
Great plugin
Quick support
Friendly and helpful

Advanced Dynamic Pricing for WooCommerce is a perfect WooCoomerce Plugin that you are able to set a discount as well as pricing rules for your WooCommerce stores. Besides, it also enables you to set up any types of discounts and dynamic pricing as you want as well as activate and deactivate the rule as you want.
Provided features:
Set discounts and pricing rules for your WooCommerce store
Set up any kind of discount or dynamic pricing
Activate/deactivate rules as needed.
Configure fixed dollar amount adjustments
Set a fixed price for the product or group of products
And more
Highlights:
Great support
Versatile
Very useful plugin
Trendy WooCommerce themes that you must try, it's FREE!
Conclusion
It's never been easier to draw more customers' attention by giving them awesome deals! We hope that this collection of the best Woocommerce Deals plugin can help you find a suitable plugin for your site. Thank you so much for reading! If you have any question, please leave a comment below, we will reply as soon as possible!
Furthermore, you can refer to these Free WooCommerce Themes to create a wonderful WordPress website.
Note: we updated on 10th December 2020 and removed Dynamic Deals and Discounts for WooCommerce because this plugin was not on WordPress.org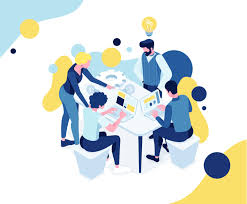 Latest posts by LT Digital Team (Content & Marketing)
(see all)