The right place to find the best Woocommerce Order Plugin for managing your store's orders conveniently!
How does Woocommerce Order Plugin support you?
In today's article, we're going to share with you the top best free Woocommerce Order Plugin which supports you to manage orders from your Online Stores easier without paying any fee! Let's take a look!
Recommended WooCommerce themes that work well with order plugins
Top Woocommerce Order Plugins

This powerful Woocommerce Order Plugin is to help you export data of Woocommerce orders easily without any problem. With it you can choose from many formats like: CSV, XML, JSON, XLS,…to export data. It will be useful if you are in need of sending data of orders to third part drop shippers, analyzing order data, updating account system,..
Provided options:
Choose fields to export, also rename the labels and reorder the columns.
Export WooCommerce custom fields or terms for products/orders.
Mark orders and run "Export as…" a bulk operation.
Apply powerful filters.
Highlights: 
Able to choose from various formats to export orders data.

Woocommerce Order Export is one of the best Woocommerce WordPress plugins allowing you to export data from your store (with Woocommerce integrated) into Excel or CSV format. It is well developed and easy to use, you can simply get the data format you need quickly.
Provided options:
Filters are provided to get precisely the orders you want.
Export WooCommerce data in CSV/ Excel format.
Export Orders/ Products from WooCommerce.
Highlights:
Download your WooCommerce data quickly
Easy to install and setup
User-friendly

This awesome Woocommerce Order Plugin allows you to set sequential order numbers for the new orders automatically. In case there is an available order at the moment of installation, numbers of sequential order will begin with the highest number of the current order.
Provided features:
No configuration needed
Setting sequential order numbers for new orders
Get an order from the order number
Compatible with WooCommerce core by default
Highlights:
User-friendly
Easy to install, and activate
Works as described

With this Woocommerce order tracking plugin support, you can export Woocommerce orders data (including Client's Name, details of Product – quantity, name, Paid amount, Order status,…) in CSV format. By using hooks, you're able to export and extend functionality.
Provided options:
Exports each product in order in a separate line
An export CSV file with WooCommerce orders information
Exports orders between certain duration, you can select begin/ end date
Exports quantity, product name in detail
Options for fields which you want to export
Highlights
Very lightweight code.
Translation ready code.
Simplified and clean UI.

If you are going to migrate your shop from a different eCommerce platform with Woocommerce, this plugin is a useful tool that helps you keep order history. Besides, many coupons from the old platform can also be migrated
Provided options:
Import and Export Orders/ Coupons to CSV file
Import Orders from CSV file
WooCommerce Import Orders
Export Coupons to CSV file
Export WooCommerce bulk order data in XML format
Import Coupons from CSV file
And more
Highlights:
Easy to use and helpful
Used successfully
Work well

Based on series of order shortcodes, this is the best Woocommerce order plugin that allows you to manage orders/ projects/ shipments,…status easily by posting order tracking updates about the status which you can see from the front-end of your site.
Provided features:
Updating the status of orders/ projects
Setting up searchable orders/ ticket numbers for customers
Sending order tracking alert email to the customer automatically
Options for AJAX order tracking results
Hide or delete orders
Generate custom order statuses for your business
Create different locations to associate with your statuses
And more
Highlights:
Awesome
Amazing plugin
Simple and powerful

Art WooCommerce Order One-Click includes a catalog mode in your stores. With this plugin, you are able to turn on the Buy or Order button just through only one click. 3 modes of operation are also include like Buy Button Mode, Catalog Mode, and Mode Of Operation with Stocks. It enables you to turn on the Buy/Order button very easily just in one click.
Provided features:
Turn on the Buy/Order button in one click
Three modes of operation
Special mode: No prices and stocks
Highlights:
Best support ever
Good developer

This WooCommerce Order Plugin helps you to complete your WooCommerce order in an automatic way. Autocomplete WooCommerce Orders is totally compatible with WooCOmmerce 2 and 3+. It also works with almost all major payment providers, for example, SagePay, Stripe, and Paypal.
Provided features:
All paid orders of any product
Paid orders of virtual products only
Each and every order will turn to "Completed" irrespective
Highlights:
Works as expected
A worthy successor
Great plugin
Trendy WooCommerce themes that you must try, it's FREE!
Conclusion
That is a collection of the best free Woocommerce Order plugin for making your site more convenient. Hope that you can find at least 1 plugin which is suitable for your requirements. Furthermore, if you're looking for WooCommerce Themes to create a professional WooCommerce site, you can refer to these Free WooCommerce Themes!
Thank you so much for reading! If you have any question, don't hesitate to comment below, we will reply as soon as possible!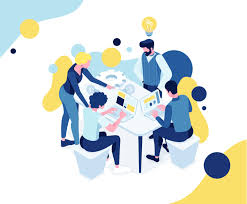 Latest posts by LT Digital Team (Content & Marketing)
(see all)