Make your promotion campaigns more efficient and attract more customers with the best Woocommerce Discount plugin!
Why should you try the Woocommerce Discount Plugin?
Discount is one of the most effective marketing campaigns that can get more customers to your site just in a short time, and how to run it perfectly on your site may be a big question. Don't worry, this collection of best Woocommerce Discount plugin below will help you!
Discounts are an excellent way to incentivize customers to buy from you, for example, you can use these plugins to run retargeting campaigns on Facebook to people who have visited your website and have not yet bought from you. Another great example of using discount codes is to keep customers coming back and rewarding them for their loyalty. This is especially important in service-based companies where you need repeat business, such as hairdressers, nail technicians, barbers, or other types of repeat service customers.
So you can create a discount code that applies 50% OFF after they have visited you for 5 times, or whatever works best for your business.This will keep your customers coming back to you every single time.
Recommended WooCommerce themes that work well with pre-order plugins
Top Woocommerce Discount Plugins

Finale Lite is a Woocommerce Discount Plugin which is built for shop owners who want to promote sale campaigns (season promotions, flash sales, pre-launch offers, daily deals,…) and increase conversion rate,
Provided options:
Create rules for customizing each campaign
Set up a countdown timer
Run Exclusive Happy Hour Deals, Seasonal offers, Flash sales,…

Easy WooCommerce Discounts allows you to generate many types of discounts for your websites including dynamic pricing, advanced discounts, cart discounts, bulk discounts, and so on. A list of well-defined solutions is also included so that you can set your discount becomes better.
Provided features:
Category based discount to set discounts
Cart based percentage discount or WooCommerce cart discount
Get a discount based on cart subtotal
Product-based discount to set discounts
Order total based discount
A shortcode for quantity-based discount table
Option to set rules expiry date
Exclude selected products from discount rules
And more
Highlights:
Good support
Excellent
Outstanding tool

First Order Discount Woocommerce plugin enables admin to provide discounts for their customers on their first order. Several conditions to get the discounts are also included such as the minimum amount of money for getting discounts as well as whether your users are able to use multiple coupons together or not.
Provided features:
Set minimum cart amount to get a promotion
Display interactive shopping progress to customers
Run promotion for a specific category
Provide a range of products to customers to choose from.
Customers can choose maximum free gifts
And more
Highlights:
Amazing plugin
Simple
Effective and Perfect

With this Woocommerce Discount plugin, you can add many options to set discounts or prices based on the payment gateway that the customer has selected.
Provided options:
Set discounts and fees globally for all products or per-product basis.
Highlights:
Set up fast, easy to use
Quick support response

Specially built for Woocommerce user, this plugin provides you the best experience on the front and backend. It is able to work on any theme, WordPress themes, and the latest Woocommerce version.
Provided options:
Discounts by percentage
Discounts by fixed amounts
Highlights:
Good looking user Interface for creating discounts
Easy to setup

This is a powerful Woocommerce Discount plugin for creating multiple discount criteria which is really convenient. Developed to be compatible well with s2Member plugin and Woocommerce and provided with full detailed documentation, you will see it easy to use this plugin.
Provided options:
Set percentage of Discounts Plus or flat
Set discount is visible on the page you want
Highlights:
Great support
Nice plugin

Discount Rules for WooCommerce is a perfect option that you can generate any kinds of discounts that you want, for example, advanced discounts, percentage discounts, tiered discounts, dynamic pricing and bulk discounts, and so on. Moreover, it also allows you to generate "Buy One and Get One Free" (BOGO) deals. Thanks to it, you can enhance your sales by multifold.
Provided features:
Exclude selected products from discount rules
Date based discount
Show discount table on product pages
Cart based percentage discount
Order total based discount
Number of line items (count) based on discounts
Quantity range based tiered pricing percentage discount
Highlights:
Fantastic customer support
Excellent plugin

Dynamic Pricing With Discount Rules for WooCommerce allows you to apply the bulk discounts for your WooCommerce products in a quick way. It is extremely easy to use, everything you need is installing and going ahead. Besides, thanks to this plugin, you can also insert your pricing deals based on specific parameters.
Provided features:
WooCommerce discount based on quantity
Customize pricing table titles, border color, etc
WooCommerce dynamic pricing table
Restrict discount rules for registered users
Percentage / Fixed price discounts
Discounts on specific products
Exclude selected products from discounts
Quantity or range based discounts
And more
Highlights:
Works great
Amazing and User-friendly plugin
Nice interface

Here is a great option that you can get the discount pricing as well as marketing deals for your WooCommerce sites. Thanks to using this WooCommerce Discount Plugin, you are able to generate a rule that tailors for a specific deal that you want.
Provided features:
Streamlined Processing
Discount Rule Screen Layout
New Select Group options
Offer discount pricing and marketing deals on Woocommerce website
Create a rule tailored to the deal you want
"Discount Equal or Lesser Value Item"
New Clone Rule Function
Highlights:
Fabulous
Extremely helpful
Great plugin

Advanced Coupons for WooCommerce Coupons is a wonderful plugin that helps to make your coupons become much better. It means that you can protect your discount against accidental discount usage with Cart Conditions as well as arrange the WooCommerce coupon with coupon categories.
Provided features:
Run WooCommerce BOGO deals
Organize your WooCommerce coupons with coupon categories
Apply coupons with a URL easily
Restrict WooCommerce coupons by user role
Protect against accidental discount usage with Cart Conditions
Show WooCommerce coupons on the quick order preview box
Highlights:
Awesome plugin
Useful
Helpful support
Trendy WooCommerce themes that you must try, it's FREE!
Conclusion
That's all of our collection of the best Woocommerce Discount Plugin today! We really hope that you can find at least one suitable plugin for running promotion campaigns efficiently! Furthermore, you can refer to these Free WooCommerce Themes to create a wonderful WooCommerce website.
Thank you so much for reading! If you have any question, don't hesitate to comment below, we will reply as soon as possible!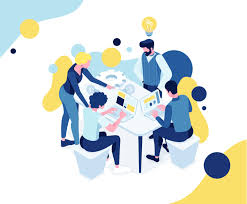 Latest posts by LT Digital Team (Content & Marketing)
(see all)