Increase sales and get more profit with the best free Woocommerce Abandoned Cart plugin!
Are you looking for a Woocommerce Abandoned Cart Plugin?
If you are an owner of an online shop, you must be familiar with abandoned cart cases. So, how can you get profit from these abandoned carts? Today our collection of the best Woocommerce Abandoned Cart plugin will help you solve it easier. Give it a go!
Recommended WooCommerce themes that work well with abandoned cart plugins
Top Woocommerce Abandoned Cart Plugins

Abandoned Cart Recovery for WooCommerce is an ideal plugin that enables you to recovery your unfinished order from your store. Therefore, when your customers insert a product into your cart but they do not complete their check out, the cart will mark as "abandoned".
Provided features:
Track member cart track abandoned cart of logged-in users
Cart status abandoned cart
Create unlimited email templates
Exclude username of persons
Abandoned Cart time for Members set
Track guest cart track abandoned cart of guests
Send recovery email with abandoned orders
And more
Highlights:
Best plugins
Work really good

This is a Woocommerce Abandoned cart plugin which has a feature to send a push notification directly to your customers on both mobile and PC when there is any new content appearing.
Highlights:
When the browser closes, your site content is still able to show to your customer
The type of content which will be sent in the notification will be controlled and decided by you
Easy to install and setup, no coding required.

HubSpot for WooCommerce is one of the most powerful WooCommerce plugins that you can use to integrate your WooCommerce store with HubSpot. Thanks to it, you are able to develop your business effectively. It also helps you to generate and then send emails to your leads and clients.
Provided features:
Sync your WooCommerce store data to HubSpot
Control your customers and their orders
Create advertising campaigns on Facebook, Instagram…
Track and recover customers' abandoned carts
Generate and send beautiful, responsive emails
Make insightful reports on your customers
Highlights:
Great plugin & service
Awesome Free Integration
Very reactive support

WonderPush is an effective WooCommerce Plugin that you can use to retain your users as well as develop your WordPress site. In addition, you can use this plugin to send as many web push notifivations for your users as you want even to their desktops or mobile devices.
Provided features:
Send notifications to specific subscribers
WooCommerce support
Supports Chrome (Desktop & Android)
Send notifications to specific subscribers
Subscription prompt customization
Advanced dashboard
Add web push support to AMP sites
Highlights:
Amazing service
Very helpful
Humble customer support

By using this Abandoned Cart Woocommerce plugin, you are able to know how much abandoned cart your store currently has by recording when a customer abandoned his/her cart and view trend overtime by using a built-in dashboard/ pages of data.
Provide features:
Begin recording when a customer adds an item to the cart
Discover how many abandoned carts
Integrate carts with users so you are able to check their emails and recover abandoned carts
Highlights:
Very Useful
Great Support
Simple and clean

This is a useful plugin for recovering the abandoned rate of your site. Beeketing has been built perfectly to be able to integrate well with Woocommerce. It brings to your site many necessary features to optimize conversion rate and minimize cart abandoned rate.
Provided options:
Countdown Shopping Cart
Personalized recommendation
Upsell and cross-sell popup
Mailbot for email marketing, browsing campaigns for Cart Abandonment
Recent sales notif
Quick FaceBook chat
Highlights:
Friendly interface
Great plugin
Impressive product

A necessary plugin for storing all Woocommerce checkout form's activities before it is submitted, then you will have full information about the customer who abandons their carts and contacts to remind them of the cart. With this plugin, it also allows you to have a special offer for customers to get back to your site such as discount code, gift,…
Provided features:
Enable Exit-Intent popup to offer
Instantly save WooCommerce checkout field data
Save and view ghost shopping carts
Clean up after itself leaving your project clean
Receive notifications on newly abandoned shopping carts
Highlights:
Great plugin
Awesome
Works like a Charm
Trendy WooCommerce themes that you must try, it's FREE!
Conclusion
That's all of our collection of the best Woocommerce Abandoned Cart plugin today! We hope this collection will be useful to find a suitable plugin for your Woocommerce store. Furthermore, if you're looking for WooCommerce Themes to create a professional WooCommerce site, you can refer to these Free WooCommerce Themes! Don't hesitate to share with your friends!
Thank you so much for reading! If you have any question, please leave a comment below, we will reply as soon as possible!
Note: On 5th January 2021, we removed Recover Abandoned Cart for WooCommerce plugin as it didn't appear on WordPress.org.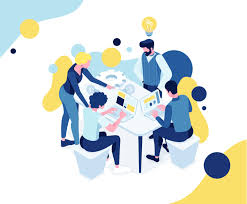 Latest posts by LT Digital Team (Content & Marketing)
(see all)