Come and get the best Woocommerce Tracking plugin for controlling shipments easier!
Why should you try Woocommerce Tracking plugin?
Different from traditional stores, when you run an online store, besides managing shopping activities on your site, you also have to control shipment status. In today's collection, we will recommend you the top 7 best Woocommerce Tracking plugin which helps you get easier to control orders and shipments conveniently. Let's get started!
Top Woocommerce Tracking plugins

Ultimate Status tracking is a powerful Woocommerce Order Tracking plugin for updating order tracking status as well as tickets, you can view it from frontend. With this plugin, it will be much easier for you to manage order status, projects, shipments.
Provided options:
Updating orders status as well as of projects along with other items.
Sending an email of tracking order alert automatically to customers.
Highlights:
Able to create custom order status to be matched with your business purpose.

An useful Woocommerce Tracking plugin for optimizing campaigns from Adwords easily and efficiently by tracking value of Woocommerce orders from Google Adwords.
Highlights:
Easy to use and install
Reduce duplicate reporting by not counting unsuccessful payments.

Aftership is a Woocommerce Shipment tracking plugin that has been designed to be suited with  for your online store, to add courier fields and tracking number into your admin panel. Right after you finish any order then enter the tracking number, choose courier in Woocommerce, similar information will be shown on your customer order page's history.
Provided options:
Branded tracking page supported
Track shipments from one place.
Highlights:
Support 360 available carriers.

Here is a perfect WooCommerce Plugin that enables you to insert tracking information into your orders and then gives your clients an easy way for tracking that order. In addition, becuae this plugin includes a wide range of features, shop managers can manage their post-shipping in an effective way.
Provided features:
Customize The Tracking Display on the Order Emails
Keep your Tracking Links Up-To-Date
WooCommerce REST API Support
Bulk Upload from CSV
Custom Order Statuses
List of 250+ Shipping Providers
And more
Highlights:
Essential Plugin
Nice Feature Set
Do exactly as described

Here is an effective WooCommerce Plugin that enables you to import and track the eCommerce shop orders. After that, the orders will be fulfilled and clients are able to track their order history page easily just by typing the tracking number.
Provided features:
Manage tracking infomation
Enable customers to track packages
Auto send email or SMS notifications
Support parcel tracking of 698 couriers worldwide
Highlights:
Best Shipment Tracking Ever
Fully compatible
Quick response

Orders Tracking for WooCommerce is a must-have WooCommerce Plugin that you can use to insert tracking code for your customers' orders from your eCommerce shops. After that, the plugin will include a function to send the tracking emails including URLs to your clients in real-time.
Provided features:
Import tracking code using CSV file
Integrated Shipping Carriers
Tracking Page
Integrated Tracking Services
Adding Tracking Code to WooCommerce Orders
Push Tracking Codes to PayPal
And more
Highlights:
Good enough
Very convenient
Clean and work fine

YITH Woocommerce Order Tracking enables you to control your shops' shipping information of your customers' orders. After that, this plugin will notify your customers about their shipping orders effectively. In addition, this WooCommerce Tracking Plugin also enables you to place your customers' orders when it's necessary.
Provided features:
Customize the message you want to show to your users
Control tracking details of the shipping easily
Use some placeholders to fill automatically carrier's details
Select the place in order detail page
Identify smoothly which WooCommerce orders have been shipped
Highlights:
Useful plugin
Essential plugin
Conclusion
That's all of the collection of the best Woocommerce Tracking Plugin today! We hope that this blog post can help you find the best plugin for your site here. Don't forget to visit our Free WordPress theme here. Or you can refer to these Free WooCommerce Themes to get the best WordPress theme and create an impressive and professional WooCommerce website.
Thank you so much for reading! If you have any question, don't hesitate to comment below, we will reply as soon as possible!
Note: we removed the WooCommerce Shipment Tracking Plugin from this post on 5th January 2021 because it didn't appear on WordPress.org.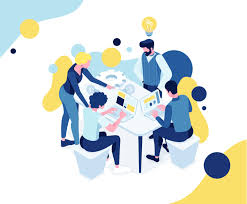 Latest posts by LT Digital Team (Content & Marketing)
(see all)