As you know, backup plays an important role since it will help you restore all your data when you make any change on your site. If you are developing a WordPress site, it's necessary for you to use a helpful WordPress Backup Plugin to make your site safer. In the blog today, we would like to recommend to you the list of best WordPress Backup Plugins.
Why should you have the WordPress Backup Plugin for your site?
As you know, WordPress backups are a great way to help you secure your site. Thanks to it, you can save your site when it has been hacked or accidentally lockout. By installing a backup plugin on your site, you can store backup files into your own servers as well as send backup files into remote places such as Amazon S3. Google Drive or Dropbox. Therefore, let's start now!
Top 10 Excellent WordPress Backup Plugins

All-in-One WP Migration plugin allows you to export your WP site with media files and databases very easily. Besides, this plugin allows you to upload your website to other locations. You can also apply as many as finding and replacing operations on your database. Moreover, it provides you an option to import your old WordPress files by following How to install Quickstart package for WordPress theme.
Provided features:
Apply many finding and replace operations
Export your WordPress website
Upload your site to a different location
Mobile device compatible
Bypass all upload size restriction
Highlights:
 Awesome
Lifesaver
Indispensible

This best free WordPress backup plugin enables you to backup to cloud storage so that you can protect your site from server-wide risks. In addition, it is also a great option to help you back up the whole of your site consisting of the database. What's more, you have the option to control multiple schedules as well as get each backup file sent emails to you.
Provided features:
Manage multiple schedules
Works on Linux & Windows Server
Super simple to use, no setup required.
Works in low memory, "shared host" environments.
Exclude files and folders from your backups
Good support should you need help
Have each backup file emailed to you
Highlights:

Backup & Staging – BlogVault Backups is one of the most reliable WordPress Database Backup Plugin. Thanks to this plugin, you are able to maintain and control multiple sites effectively. This plugin also helps you to control multiple sites from a single dashboard in an easy way.
Provided features:
Perform WordPress core, theme, plugin updates
Backup all orders as and when they take place
Safely test your website updates and changes
The staging site runs on our cloud servers
Recover anytime with 365 days of backup archives
Invite team members for efficient collaboration
Exclusive White-label solution to grow revenues
And more
Highlights:
Super plugin
Indispensable

Duplicator is a wonderful WordPress Backup Plugin with more than 15 million users. In addition, by using this plugin, you are able to migrate, replace, copy or clone a site from one location to another easily. This plugin also serves as a nice backup utility. It helps you to backup a WP Site or a part of your site in a manual way.
Provided features:
Move, migrate or clone a WordPress site
Pull down a live site to localhost for development
Transfer a WordPress site from one host to another
Manually back up a WordPress site
Scheduled backups
Cloud Storage to Dropbox, Google Drive
Duplicate a live site to a staging area
Bundle up an entire WordPress site
Perform a full WordPress migration
Highlights:

This WordPress Database Backup Plugin enables you to save your total installation. In addition, you are able to create a file including installed plugins and you can also check-up as well as repair database. It also provides you an option to optimize your database and store backup to the directory.
Provided features:
Database Backup
WordPress XML Export
Generate a file with installed plugins
Optimize Database
File backup
Backups in zip, tar, tar.gz format
Store backup to a directory
Store backup to FTP server
Check and repair Database
Highlights:
Super plugin
Easy and very helpful

Database Backup for WordPress enables you to backup your main WP database tables. Moreover, you can also use this plugin to backup other tables for a similar database. What's more, it also offers you the ability to make schedule automated backups in order to send them to your desired email address.
Provided features:
Schedule automated backups
Backup your core WordPress database tables
Backup other tables in the same database
Highlights:
Good plugin
Very useful plugin
Well designed
Work Like A Charm

WP Database Backup plugin gives you an ability to generate as well as restore your database backup very easily. Furthermore, this plugin also allows you to store database backup in a safe place such as FTP, Email, Google, Dropbox and so on in a manual and automatic way.
Provided features:
Create Database Backup
Easy To Install
Simple to configure
Restore Database Backup
Multiple storage destinations
Store database backup on safe place
Auto Backup
Download backup file directly
Sends emailed backups and backup reports
Highlights:
Excellent
Good stuff
Easy for use

UpdraftPlus is one of the highest-ranking and favorite WordPress Database Backup Plugin that allows you to simply your backups and restoration. In addition, by using this plugin, you are able to back up your files and database into the cloud with just some click.
Provided features:
Backs up non-WP files and databases
More storage destinations
Database encryption
Incremental backups
Easily duplicates or migrates websites
Multisite/multi-network compatible
Advanced reporting
Supports WP-CLI
Free dedicated expert support
Highlights:

WPvivid Backup Plugin is free but very powerful. Thanks to using this WordPress backup plugin free, you are able to restore, backup as well as migrate your files and database. It also allows you to migrate a copy WordPress site into a new place, make a schedule for backups and send backups into leading remote storage.
Provided features:
WordPress Multisite backup
Advanced remote storage
Customize everything to the backup
Create staging sites and push staging to live site
Incremental backups
Advanced backup schedules
Restore from remote storage
Migrate everything via remote storage
Highlights:

Backup Guard enables you to backup, migrate as well as restore your WP site effectively. In addition, this WordPress Backup Plugin allows you to backup and restore your WP files and database as well. You can also specify custom exclude paths and exclude database tables in real-time.
Provided features:
Specify custom exclude paths
Exclude database tables
Choose which folders to backup
Restore backups whenever needed
Selective files or database restoration
Download your backups on your computer
Upload your backups to restore
Multisite WordPress Network is supported
Backup cancellation
Explore backup or restore log files
Highlights:
Easy and Reliable
Excellent support
Outstanding
Conclusion
We hope that this article on the top best WordPress Backup Plugin is essential for you. If you have any questions, don't hesitate to leave a comment below. And if you find it useful, don't forget to share it with your friends! Moreover, you can access free WordPress themes to have a more attractive design for your websites.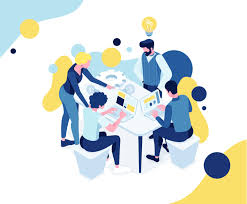 Latest posts by LT Digital Team (Content & Marketing)
(see all)